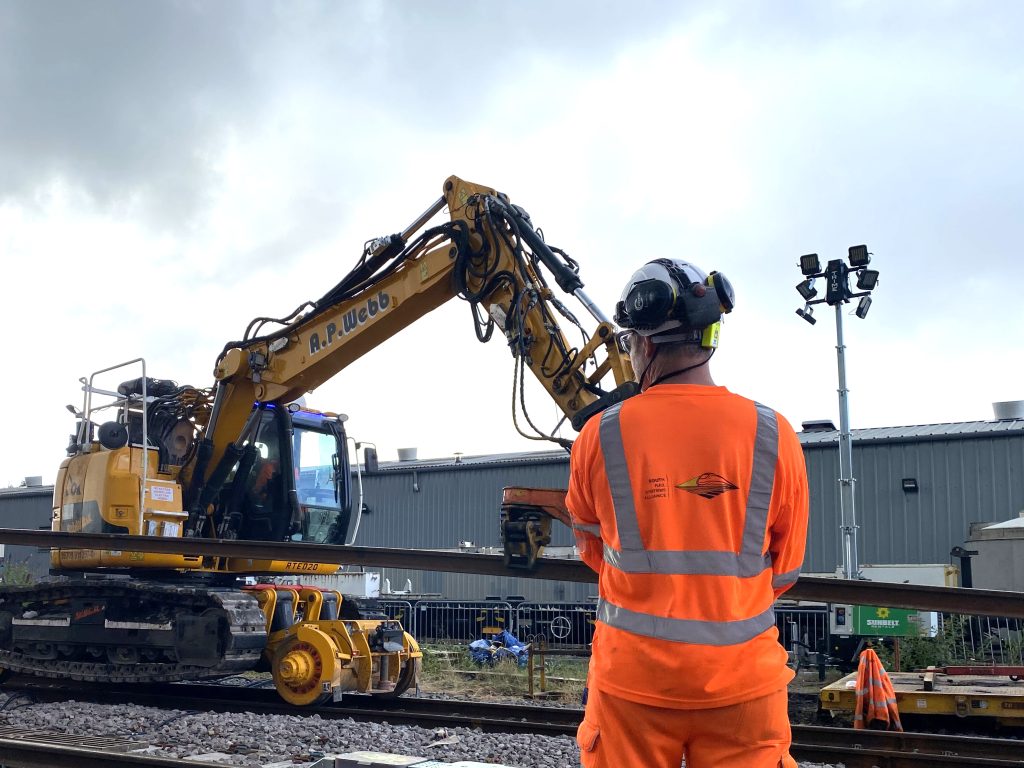 The South Rail Systems Alliance (SRSA) were honoured at the 2022 National Rail Awards (NRA), contributing to the Major Project of the Year, Outstanding Teamwork and Outstanding Contribution to Society award wins.
Also known as the Railway Oscars, the NRA celebrates the major achievements achieved in the rail industry from across the UK. With the SRSA's input for the Major Project of the Year award from the successful delivery of the eight-week long Bristol East Blockade as Principal Contractor. The SRSA also handled all engineering and possession planning as a turnkey solution for the scheme.
While our efforts were recognised in the Outstanding Teamwork and Outstanding Contribution to Society, showcasing a proactive and reactive approach with Colas Rail UK's Freight and Signalling team involved from an early stage while the SRSA's efforts as part of a 16 day blockade at Okehampton featured late in the construction programme. The SRSA provided a solution to the drainage to allow the scheme to ensure the line opens at operational linespeed and ahead of the proposed timeline.
Speaking on the success of the awards, SRSA Project Manager for Bristol East and Okehampton, Richard Flanagan said "winning the outstanding teamwork awards and major project of the year epitomises everything the SRSA represents, with collaboration, camaraderie and excellence in delivery.
"I'm honoured that the SRSA have played some part in the success of these major schemes to put the passenger first."
Reflecting on the Major Project of the Year award, Bristol East Blockade Project Director, Brian Paynter said "I am so proud of what my Team, the wider Network Rail Team, our train operator colleagues, and our supply chain partners achieved with this project I find it hard to put it to words.
"If the junction were to receive an end of year rating for performance, it would be outstanding and for those involved and the passengers that use the junction every day, it remains the best finished product I have seen in my 34 years in the Rail industry and the quality of the end product will be a legacy for many years to come.
There are too many people to single out and thank for the fear of missing somebody but thank you to everyone who was involved in the Project as we all won this award together."
The SRSA is comprised of Colas Rail, Network Rail and AECOM, an alliance created to deliver a portfolio of works across the southern region of the UK over a 10-year period.