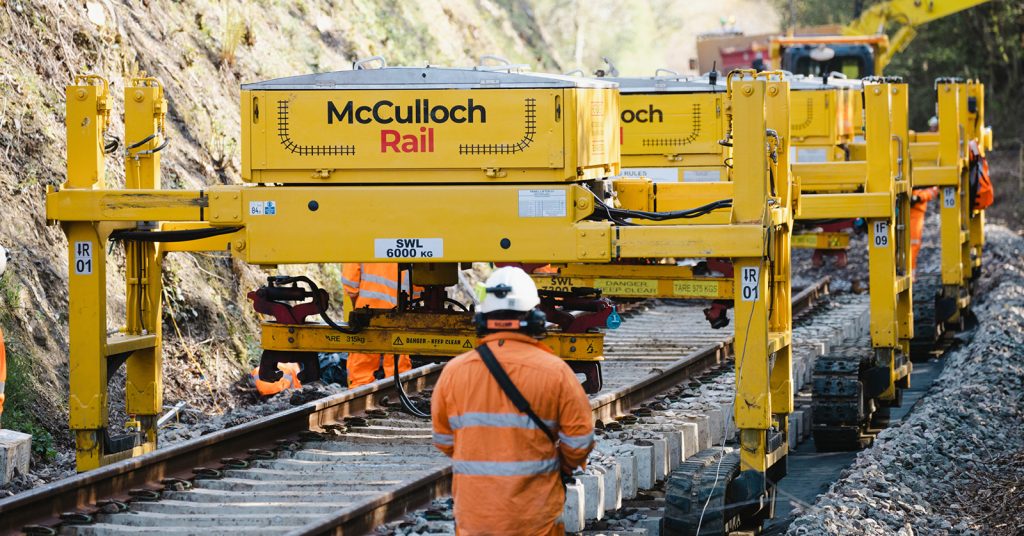 The South Rail Systems Alliance (SRSA) Enhancements Team have recently completed a 16-day blockade at Okehampton on the recently opened Dartmoor Line, harnessing sustainable solutions to complete the programme.
With work split across two single track sites in Fatherford and Coleford, the team have completed track re-ballasting and drainage using unique on track plant.
In total, the team completed:
905m of track renewals across two sites
New land and track drainage systems (300m at Coleford and 180m at Fatherford including cross drains)
5440 tonnes of spoil removed
6120 tonnes of ballast including drainage aggregates
A new Road Rail Access Point Compound
Sustainable Site Benefits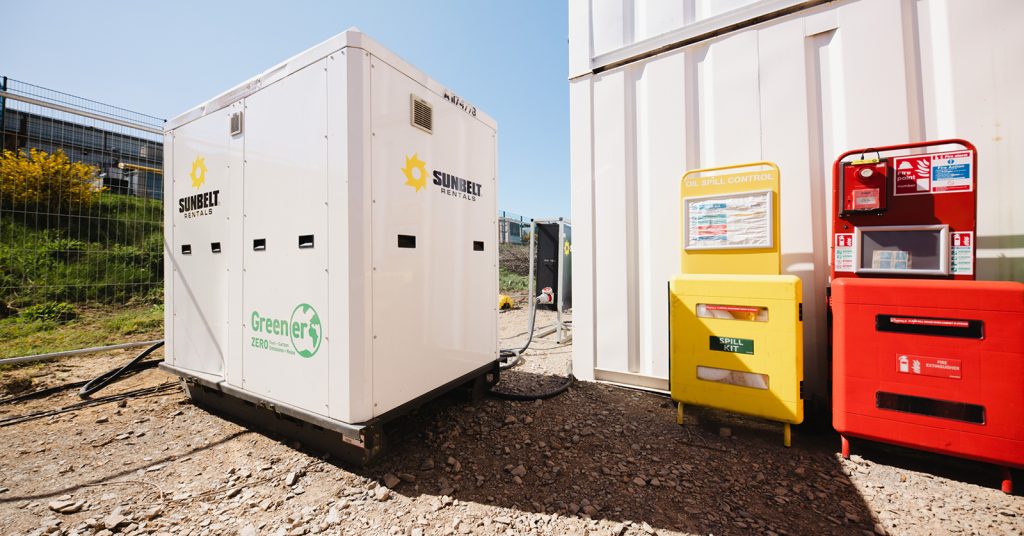 To reduce our carbon emissions, the SRSA prioritised the procurement and use of battery powered equipment such as Proeletric Link Lighting, Cembre impact wrenches, Roble Vertical Tampers and Enerpac Stressing Equipment.
The battery powered tools also provided welfare benefits, minimising noise that may disturb our lineside neighbours, including the wildlife, local community and our site staff.
Sustainability was also the focus for our welfare facilities, with a green site compound
Electric minibuses
Trialling Rolec cubi-chargers for Electric/Hybrid vehicles
Eco cabins with double glazing, insulation & motion sensor lighting
Stage 5 generators powering the welfare set up
Solar tower lights
Battery operated link lights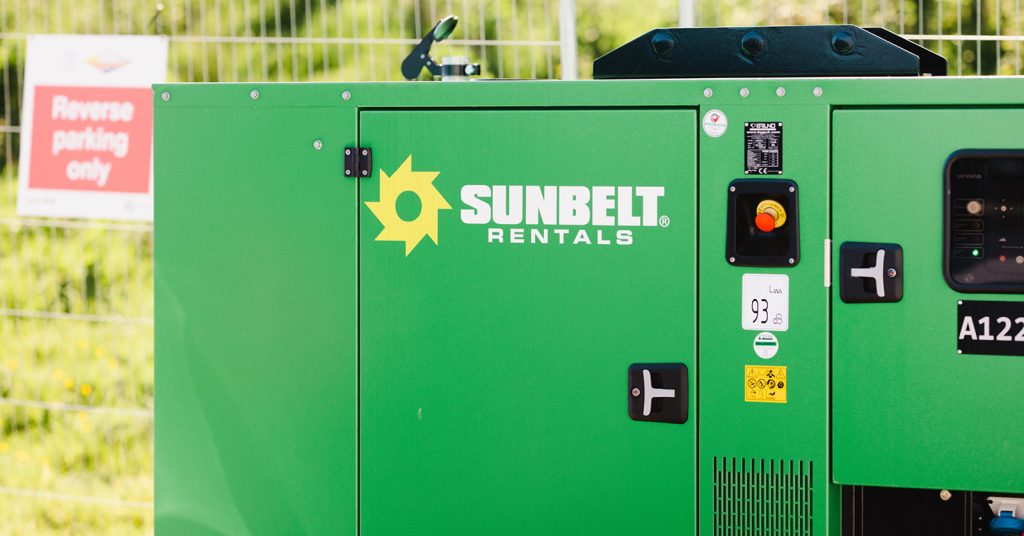 Environmental Considerations
Due to the area being a Site of Special Scientific Interest (SSSI) with the habitat containing protected species, particularly Hazel Dormice and Greater Crested Newts, the site boundaries along with any de-vegetation conducted by the SRSA had to follow strict guidelines and legislation.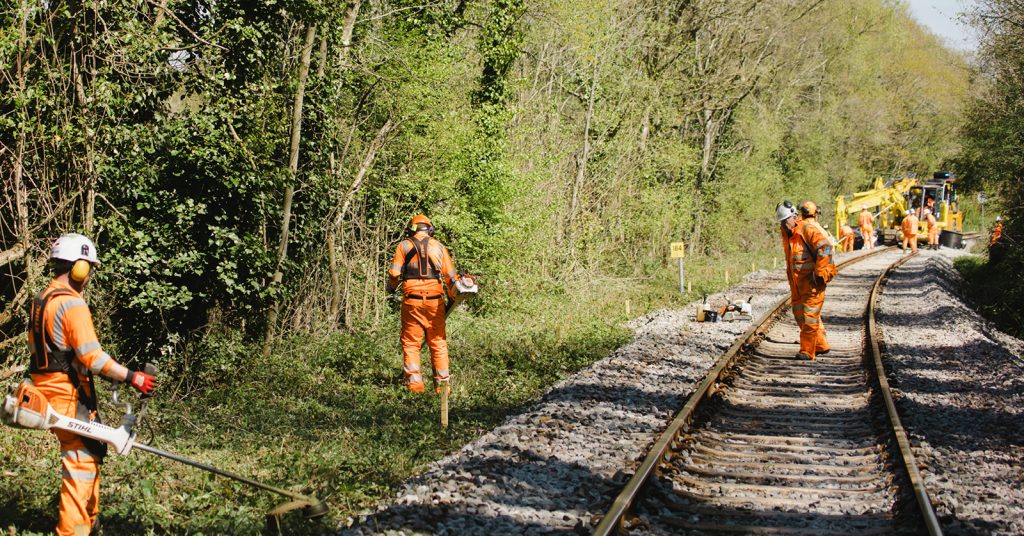 All de-vegetation work was completed in the presence of Ecus, a Natural England accredited ecologist with specific licencing agreed and approved in advance by Natural England to ensure the SSSI is protected.
Bristol East Wellbeing Legacy
With the Okehampton site being the latest large-scale blockade since our 8-week Bristol East renewals, the team wanted to ensure that the Bristol East's wellbeing legacy was preserved to ensure site staff's physical and mental wellbeing were looked after.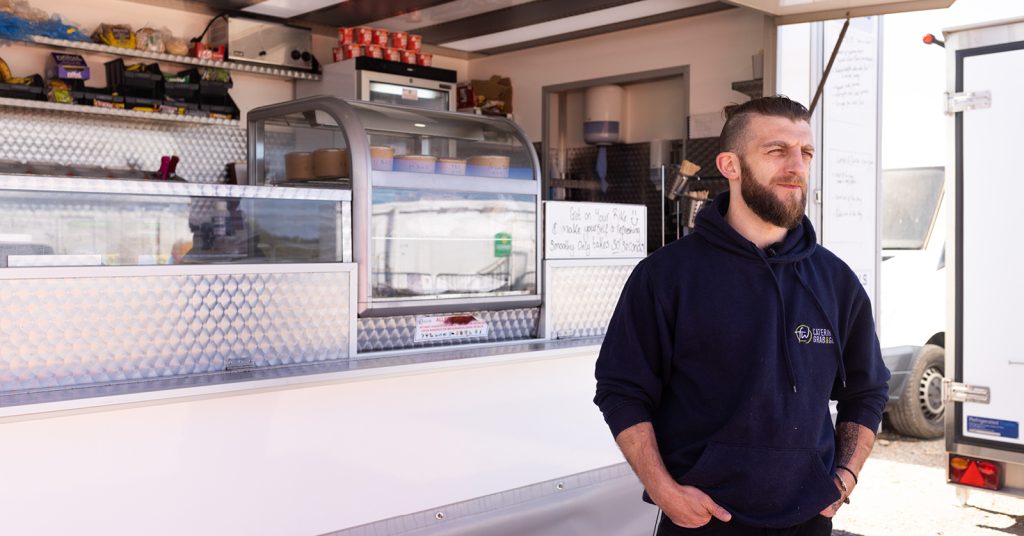 These features included:
Smoothie bikes returning in the welfare compound
Visits from an Occupational Nurse, providing blood pressure and sugar level tests
Nutritional catering provided from FW Catering
Solar-powered Hydration stations to ensure chilled water is available
Speaking on the success of the blockade, Network Rail Western and Wales Programme Director, Brian Paynter said "the SRSA have been undertaking what on paper may look like two simple and short Plain Line Track Renewals, but in reality a very complex single line formation renewals and a major feat of drainage engineering which was all picked up by the team only a matter of months ago and scope was evolving as issues were uncovered with unforeseen ground conditions.
"The end result is a great end product which is helping put the finishing touches to the works that were started by others and well publicised last year.
"Thanks to all involved in this work as what I saw on my visit was a safe, clean, tidy and extremely well managed site.
"The focus on safety, sustainability, natural environment, health and wellbeing was clear to see, works to be proud of."
The 16-day blockade was completed successfully, on budget and without incident. The SRSA is comprised of Colas Rail, Network Rail and AECOM, an alliance created to deliver a portfolio of works across the southern region of the UK over a 10-year period.