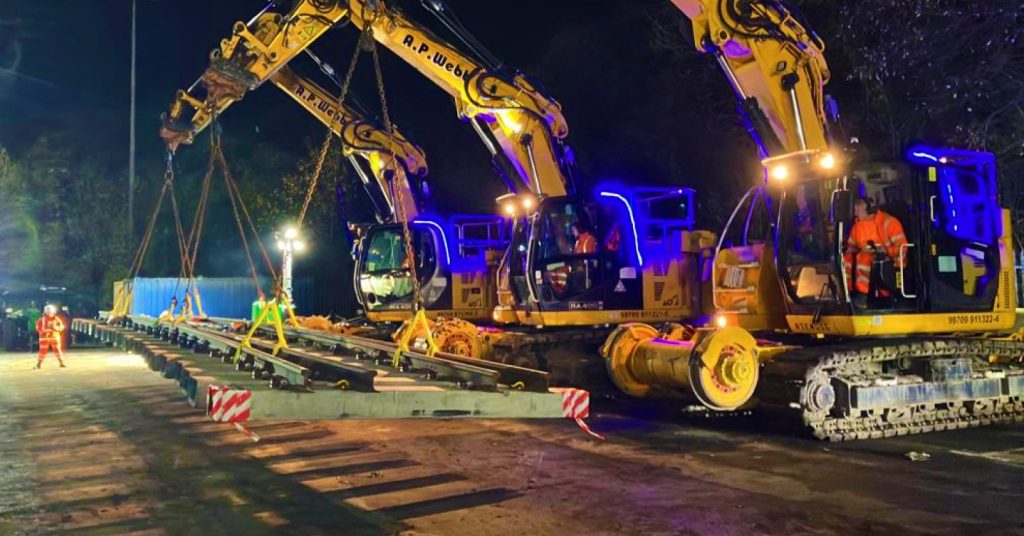 The festive season is one of the busiest times in the railway calendar and 2022 was no different, with the South Rail Systems Alliance (SRSA) teams once again going above and beyond to keep the UK railways moving during Christmas.
Spread across our divisions, the teams renewed over 2,565m of track, 15 point ends and a variety of other rail infrastructure accumulatively over 23 days worth of possessions during the festive period.
Here's a round-up of what works our divisions completed during this crucial period.
Tonbridge – Lewisham and Clapham Junction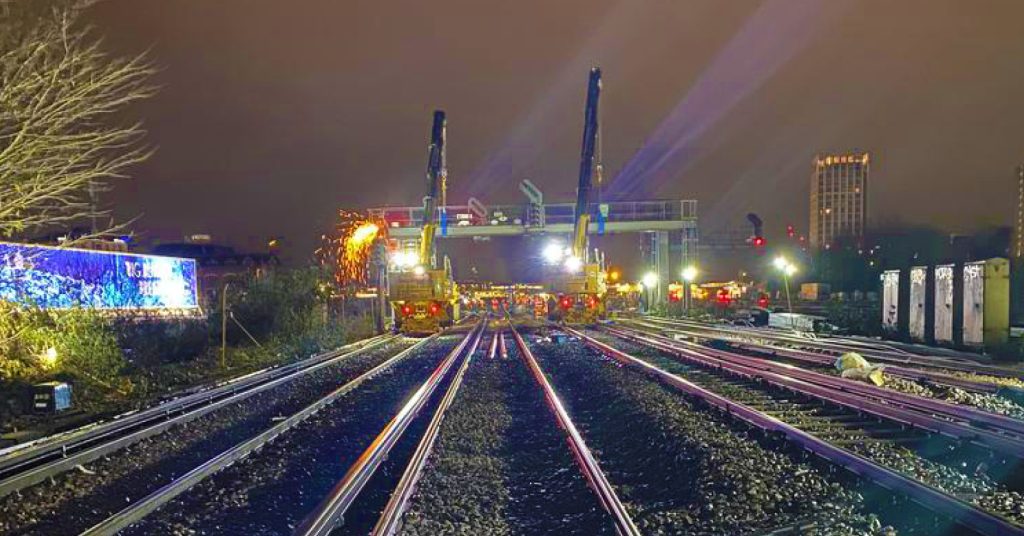 While Team Tonbridge handled a 10-day multidisciplinary blockade at Lewisham, another Tonbridge team took on a blockade at Clapham Junction.
With a reduced team due to the aforementioned Lewisham possession, the team maximised productivity to install 800m of new track, completing 80 welds and utilising 33 plain line panels in the process.
Supporting Siemens, we also collaborated to remove and replace signal gantries.
The team were assisted by ReadyPower, who provided Road Rail Vehicles (RRVs), Super Bugs, Dozers and Doosan Cranes for the signal gantry recoveries.
Bristol – Stoke Gifford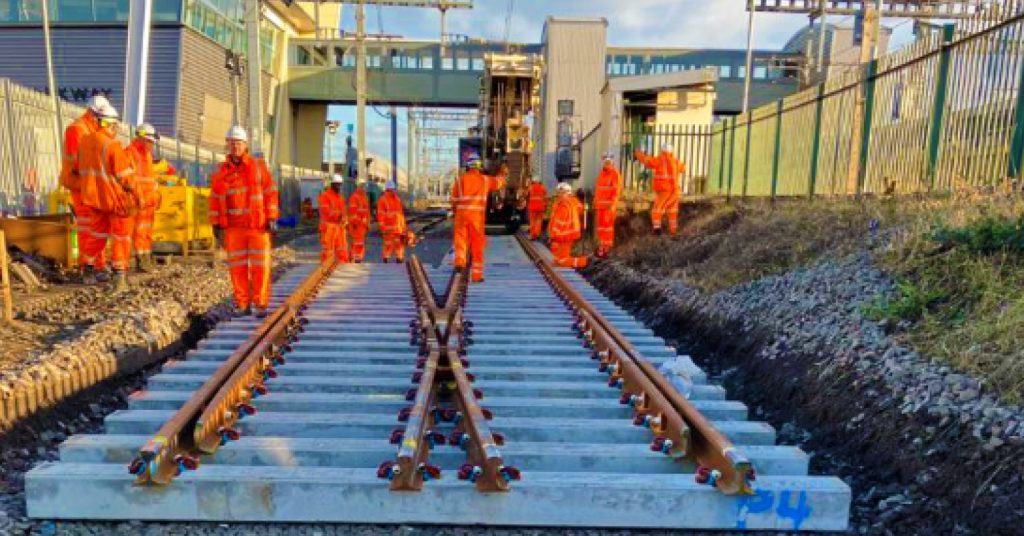 Working close to their home base, our Bristol division got their possession underway at Stoke Gifford West on Christmas Eve through to New Year.
With sustainability at the forefront of the developments, Team Bristol installed fibre reinforced polymer sleepers produced by Sicut, similar to the sleepers used at Chepstow Viaduct and Sherrington Viaduct.
Their project scope was the renewal of five point ends & associated plain line in Bristol Parkway Station 8715, 8716AB, 8717ABpts (NR56V Layouts), OLE adjustments, points heating installation, Civils Platform Adjustments, S&T installation and testing.
With a variety of On Track Plant on site, the team successfully and safely completed work with the help of six Locomotives, two Tampers, six RRVs as well as a Kirow 1200 and dozer.
Anglia – Gospel Oak S&C & Hampstead Heath Plainline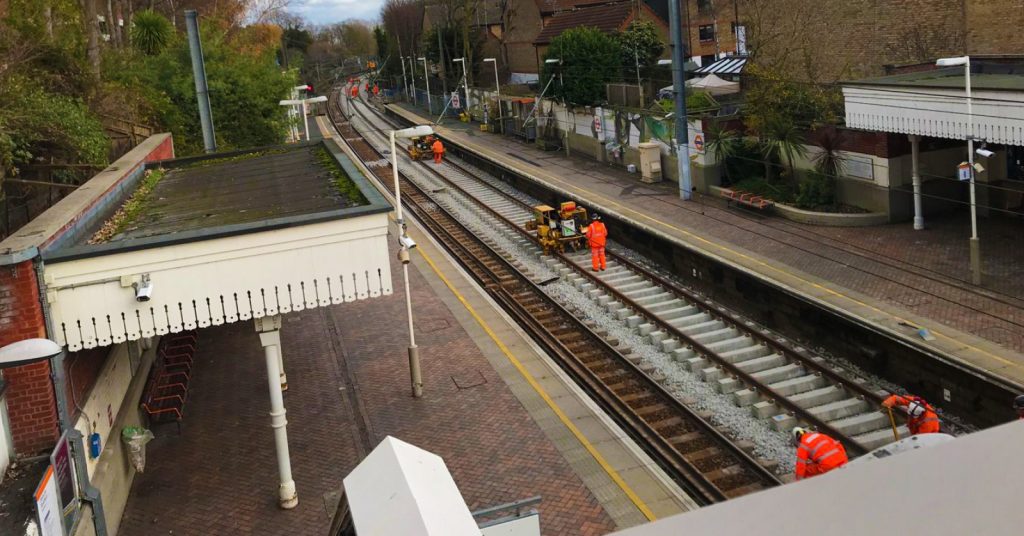 Team Anglia were also kept busy over Christmas, with one team based in Gospel Oak carrying out an S&C Renewal of 400pts and 401pts with associated Platform, OLE, Points Heating and Signalling works.
Following the successful delivery at Gospel Oak, the team wasted no time getting involved in a Plain line renewal at Hampstead Heath Station with 765m of new track, associated OLE, Signalling & Platform works completed.
Collaboration between our supply chain was crucial and the division received support from High Motive, ReadyPower, BPH Rail & Construction.
Old Oak Common (OOC) – Early Works Package A & Acton Station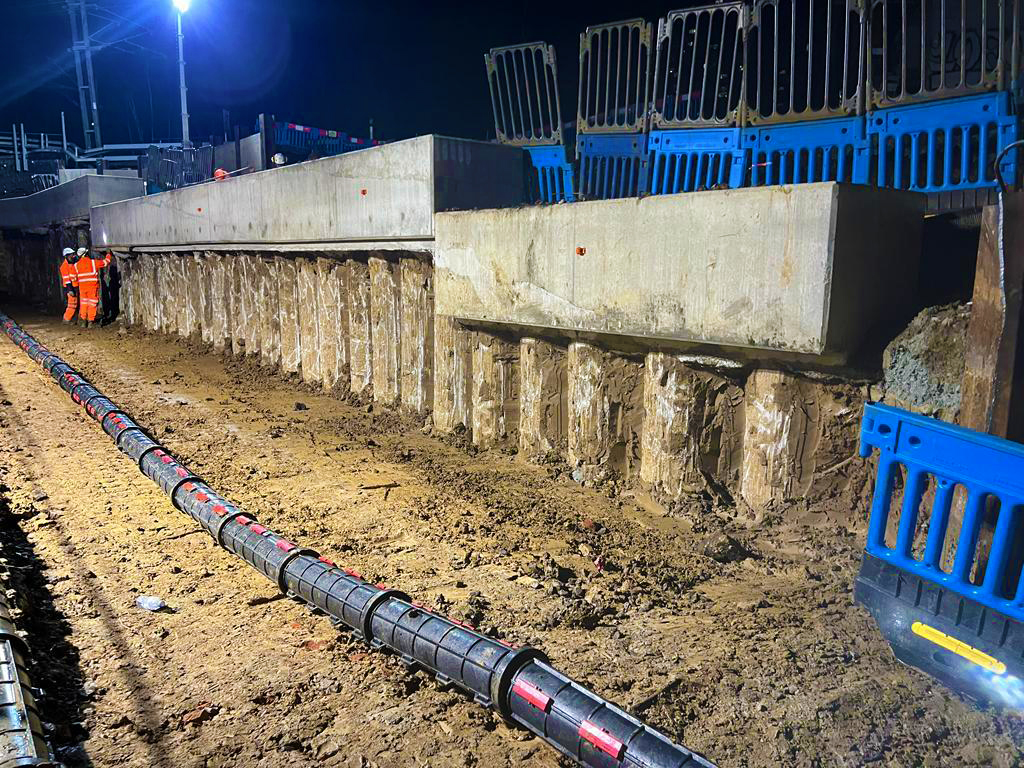 The OOC division have continued their work on site and in the surrounding area.
Continuing with the Early Works Package A, a series of enabling work projects ahead of the Rail Systems programme to build an 8-platform interchange station.
Over Christmas, the team demolished an existing retaining wall to expose a 44 contiguous piled wall and piling cap that had been installed in the months' prior.
This will allow for the new Rail Systems alignment that the team will deliver in the coming years. The work completed enforces the strong partnership created between the SRSA and HS2.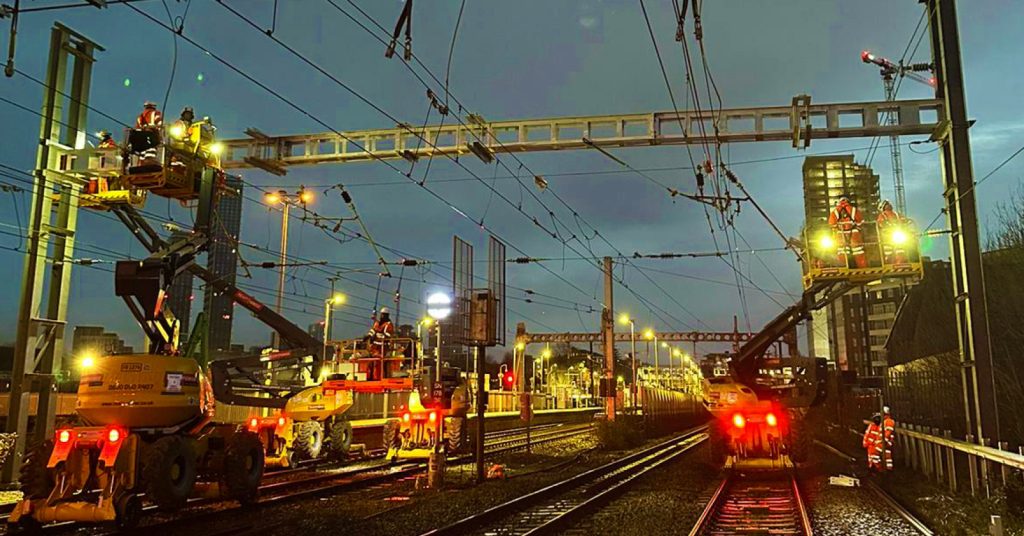 But Team OOC's work didn't stop there, with the team working alongside our Enhancements team to install three new structures within Acton Main Line Station.
Replacing headspan wires with boom structures with support from Overhead Line Engineering Limited. The boom structures providing a variety of benefits, increasing reliability, reducing risk and improving services for passengers.
The SRSA is comprised of Colas Rail, Network Rail and AECOM, an alliance created to deliver a portfolio of works across the southern region of the UK over a 10-year period.
First Published: 2nd February 2023