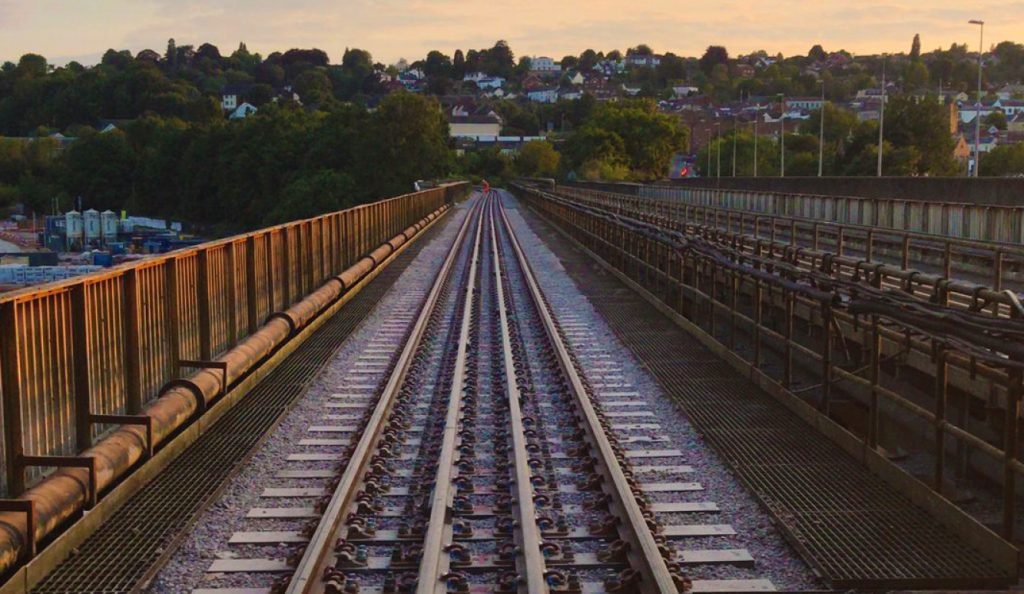 The South Rail Systems Alliance (SRSA) have recently completed the overhaul of track passing over Chepstow Viaduct using carbon-friendly sleepers.
With the construction programme planned over two weeks, our Bristol division was tasked with replacing 502m of life-expired track.
Situated across the River Wye in the Welsh borough of Gwent, Chepstow Viaduct is a Grade II listed structure as it was designed by legendary engineer, Isambard Kingdom Brunel in 1852.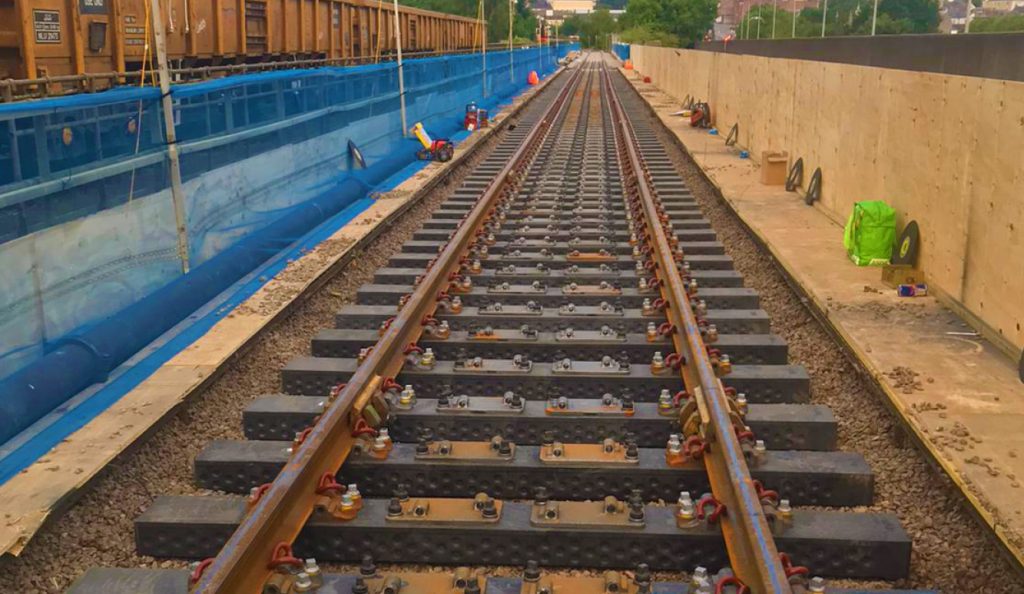 This included the installation of carbon-friendly Fibre Reinforced Polymer (FRP) sleepers, similar to the sleepers installed at Sherrington Viaduct in the Wessex region in 2021. These sleepers are lighter, provide a circular economy (meaning they have a 50-year life expectancy) and produce significantly less carbon to manufacture compared to the concrete and timber equivalents.
With the viaduct located over a river in extremely restrictive working conditions, a safety boat was drafted in across all shifts to ensure our site staff remained safe.
Other safety mitigations in place included hydration stations and fire preventative measures such as extinguishers available across the site due to the programme of works taking place over the summer heatwave.
The team also had to protect a medium pressure gas main running throughout the site to ensure that the gas supply remained undisturbed for the local community.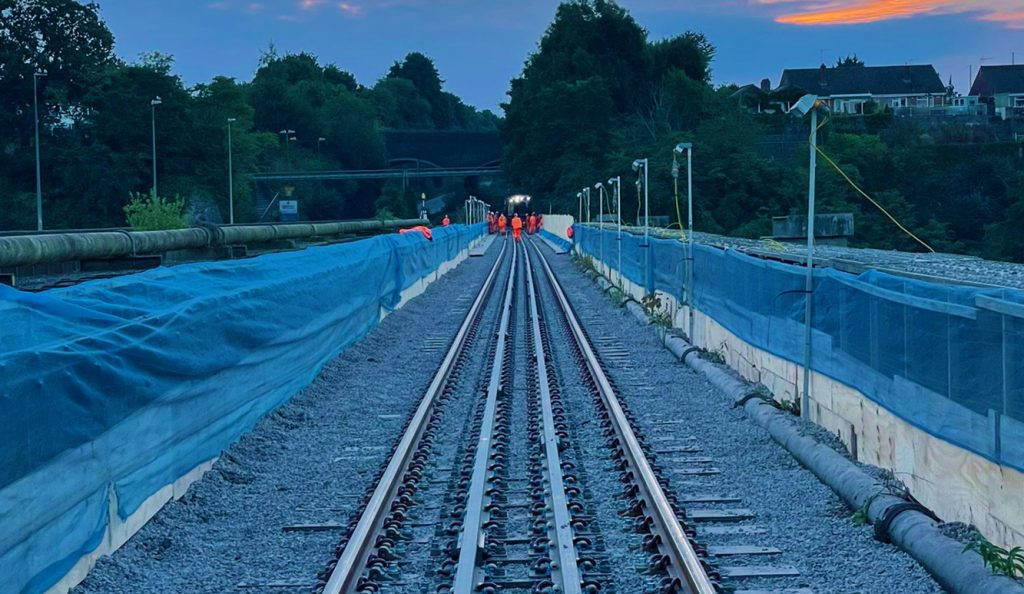 Using our trusted supply chain we enlisted the help of 7 Road Rail Vehicles, 2 engineering trains & 2 Tampers to use throughout the programme.
Due to the limited dead load capacity of the structure, the SRSA design team increased the shallow ballast depth to a compliant layer to enable mechanical maintenance post renewal, thus reducing boots-on-ballast time for future maintenance.
The 14-day blockade was completed successfully, on budget and without incident. The SRSA is comprised of Colas Rail, Network Rail and AECOM, an alliance created to deliver a portfolio of works across the southern region of the UK over a 10-year period.