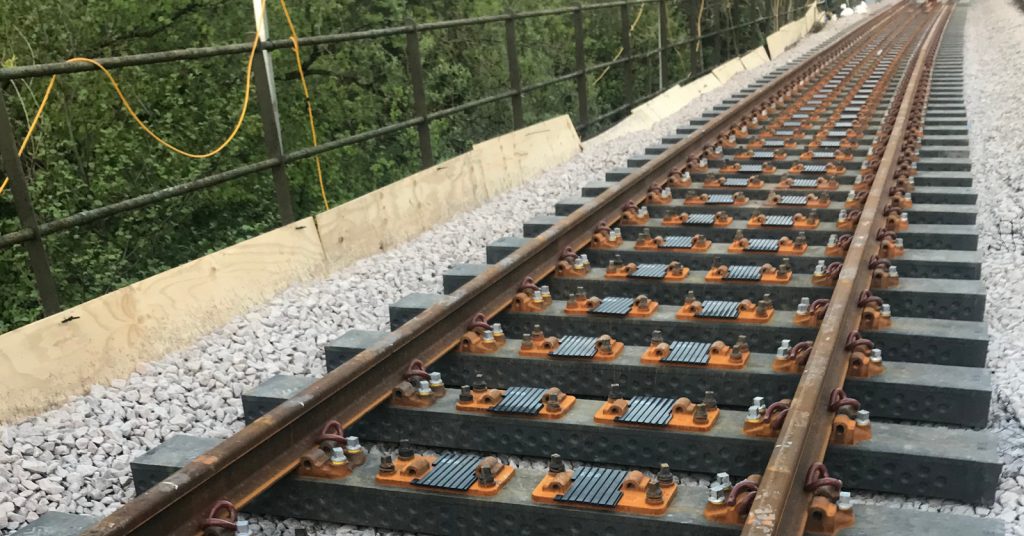 The South Rail Systems Alliance (SRSA) installed recyclable polymer composite sleepers during a trial at Sherrington Viaduct, the first recycled plastic railway sleepers laid on Network Rail tracks.
The sleepers are manufactured in the UK by Sicut from plastic waste and are fully recyclable, providing a sustainable and efficient alternative to timber sleepers, creating a circular economy once they have life expired. They are fully compliant with composite sleeper specifications set out by Network Rail, Transport for London and Docklands Light Rail.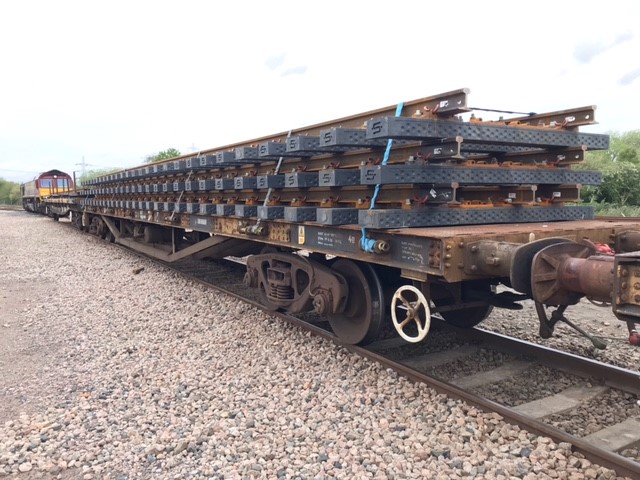 They're installed using the same methods as the traditional sleepers and they provide a 50-year life expectancy compared to the 15 – 20 years provided by their timber equivalents. They do not rot or degrade over time and are unaffected by water, oil, chemicals and wildlife, minimising maintenance in the process.
The trial involved installing 73 yards (66.75m) of plain line track over an early-June weekend possession which was delivered safely, to budget and on time. The sleeper choice was also driven by the fact the job was over an old weight-restricted viaduct, and composite sleepers weigh circa 80kg – much less than a standard ~300kg concrete sleeper.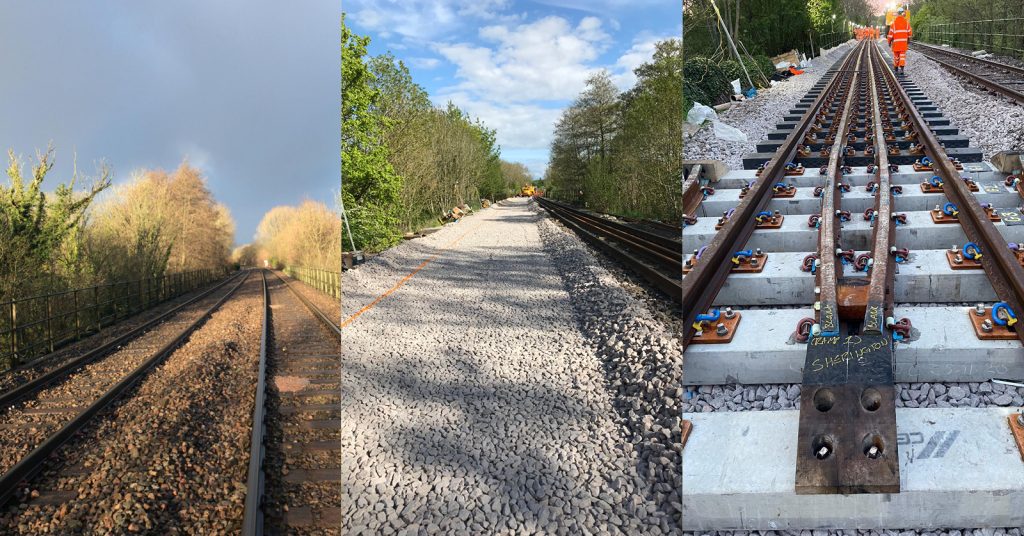 Through capturing carbon emissions on site, the SRSA results showed the polymer composite sleepers used less than four times the carbon than the existing hardwood sleepers and less than double generated by concrete sleepers.
Comparison of total CO2-e for this job:
Sicut plastic composite sleeper = 4,414kg CO2-e
Standard G44 concrete sleeper = 8,467kg CO2-e
Existing Hardwood sleeper = 19,673kg CO2-e
Speaking about the Sherrington Viaduct trial, Operations Manager, Shaun Hodges said "Apart from the obvious environmental benefits of the composite material, mechanised and manual handling is much easier due to the light weight of the sleepers, resulting in safer lifting operation and potentially greater output in future."
The SRSA is comprised of Colas Rail, Network Rail and AECOM.
Editors Notes:
A circular economy is about keeping within the loop – eliminating raw material input (e.g. by buying recycled content materials) and eliminating waste outputs by reusing/recycling and then repeating the process.