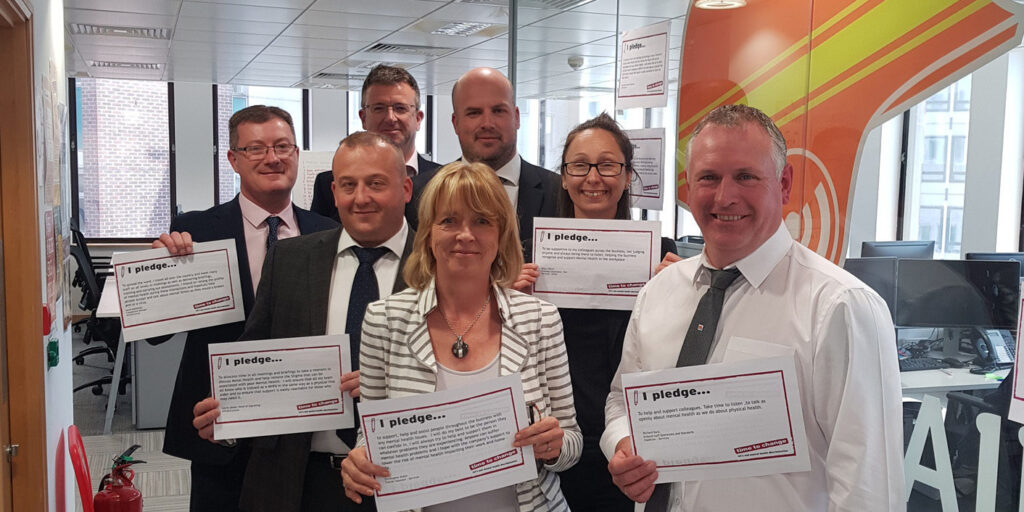 May 14th – 18th 2018 was Mental Health Awareness Week where we focused on getting people to talk openly about mental health. To show our commitment, Colas Rail UK are supporting the time to change campaign.
The campaign's aim is to remove the stigma attached to mental health issues by encouraging people to talk about their struggles or provide a listening ear if someone is in need. During this week we made the Employers Pledge where companies agree to change the way they handle employees with mental health issues. Jean-Pierre Bertrand, CEO signed the employer pledge on behalf the company to demonstrate that Colas Rail UK is committed to changing how we think and act about mental health in the workplace. We aim to ensure that employees facing mental health issues feel supported and comfortable coming forward. In tandem with this, an action plan has been created to implement this change. This includes:
Training all managers in Mental Health Awareness
Training a cohort of Mental Health First Aiders
Developing a Wellness Plan for employees
Developing and sharing resources to help people talk about mental health
The week also included a meet and greet with our Well-Being Champions who have all become Mental Health First Aiders (MHFAs). They were presented with Mental Health Lanyards as a 'Safe to Talk' symbol to highlight that they are always available to talk. In some offices games and tools were made available to offer support, guidance and more information about the supporting time to change.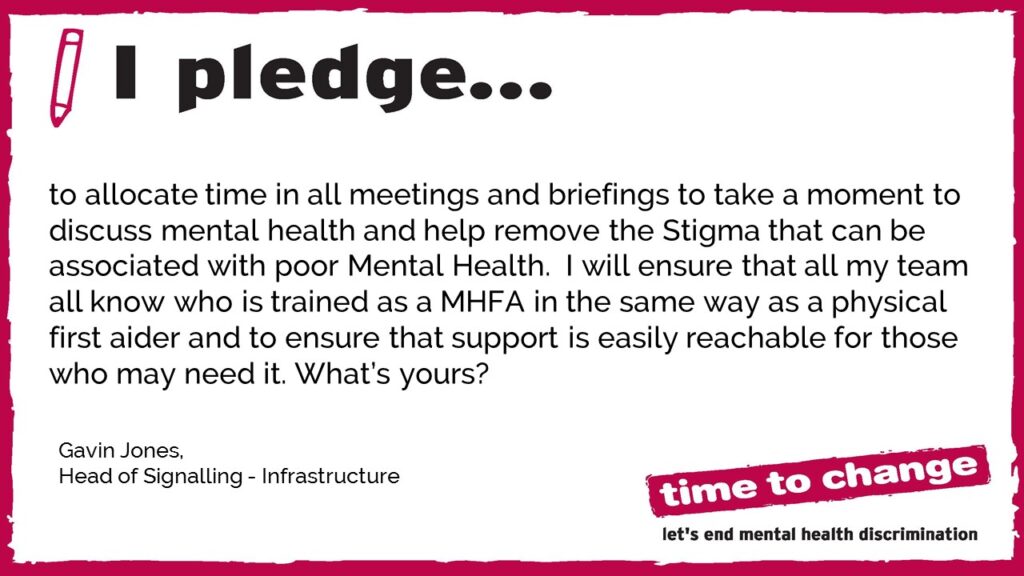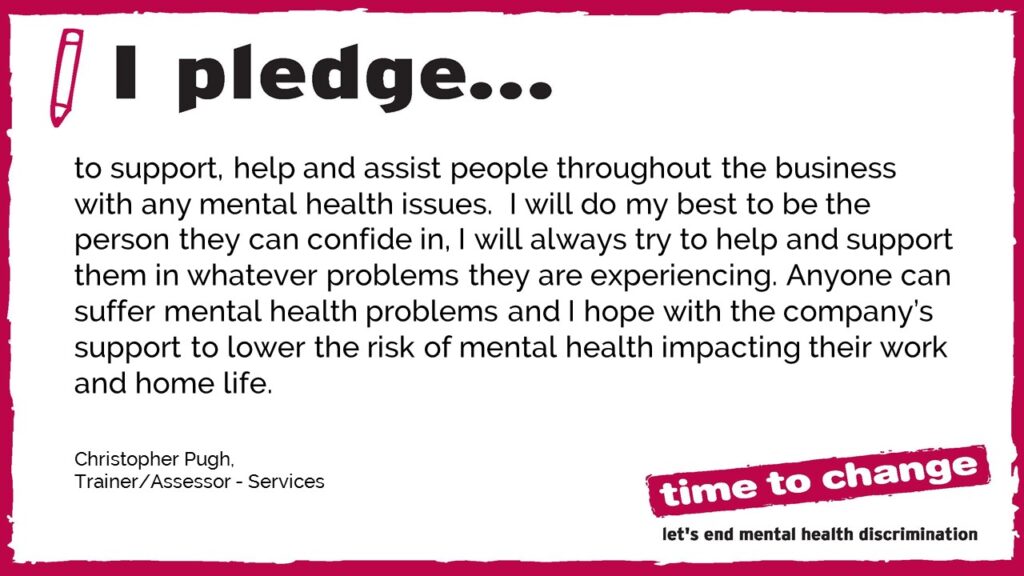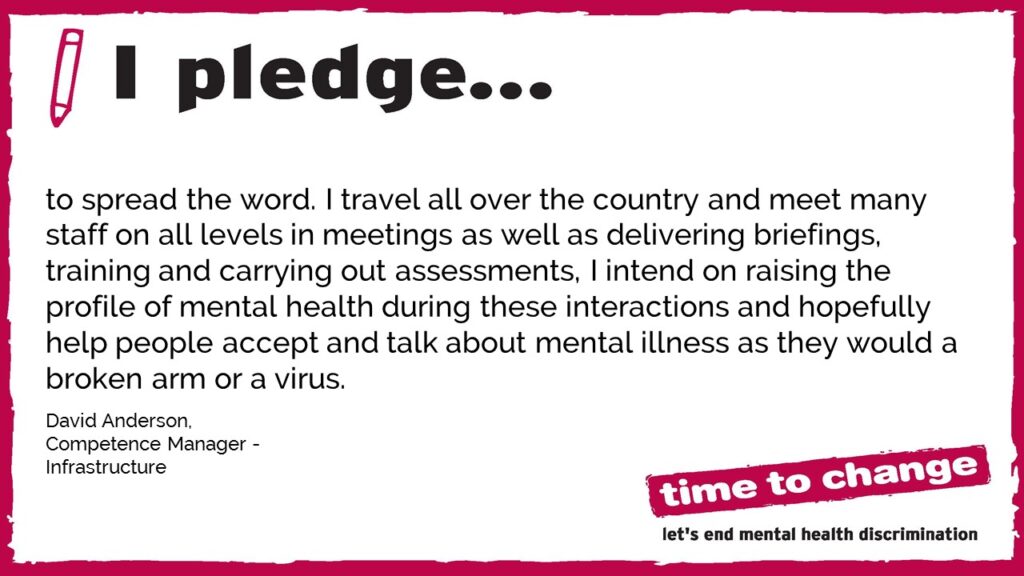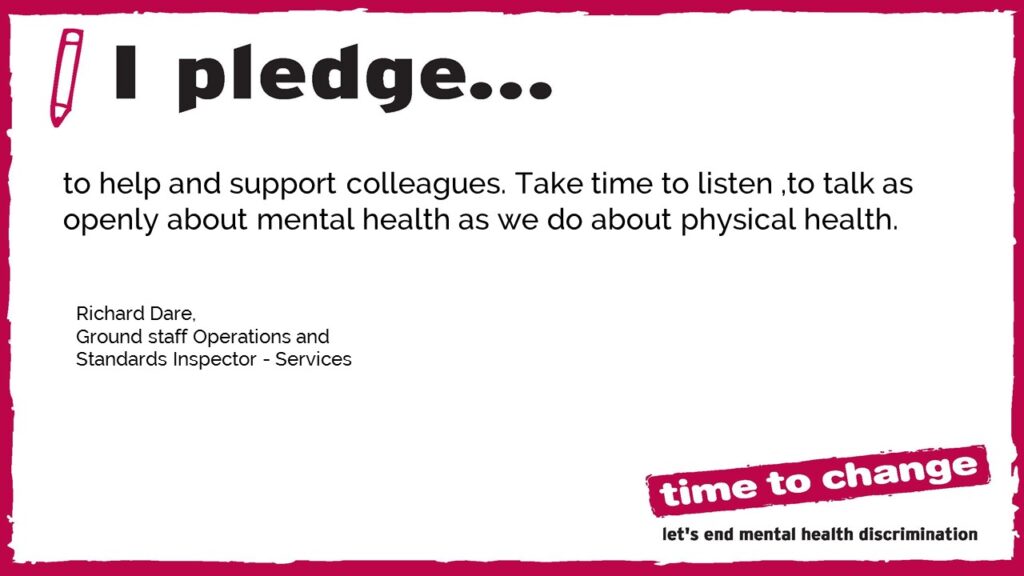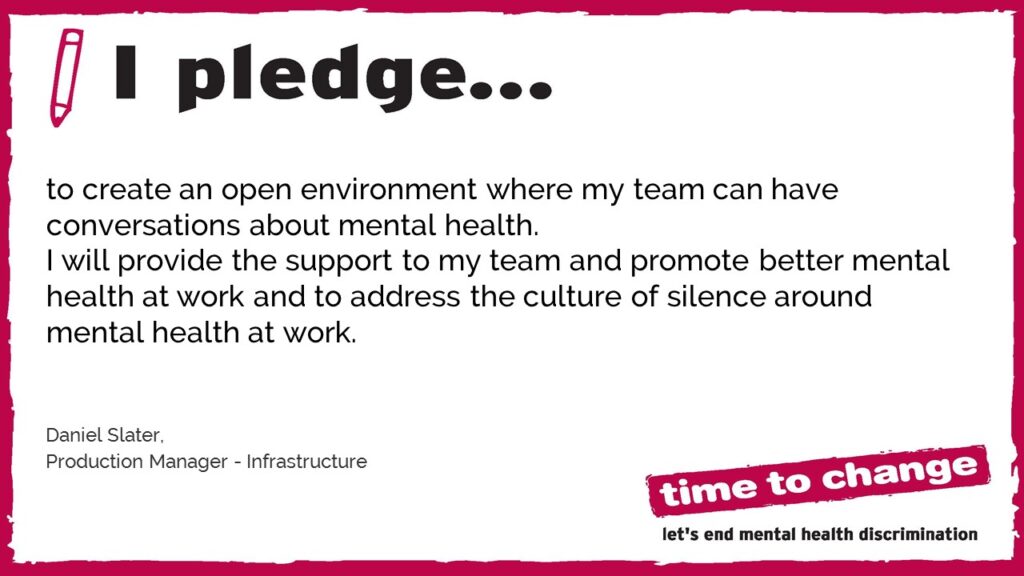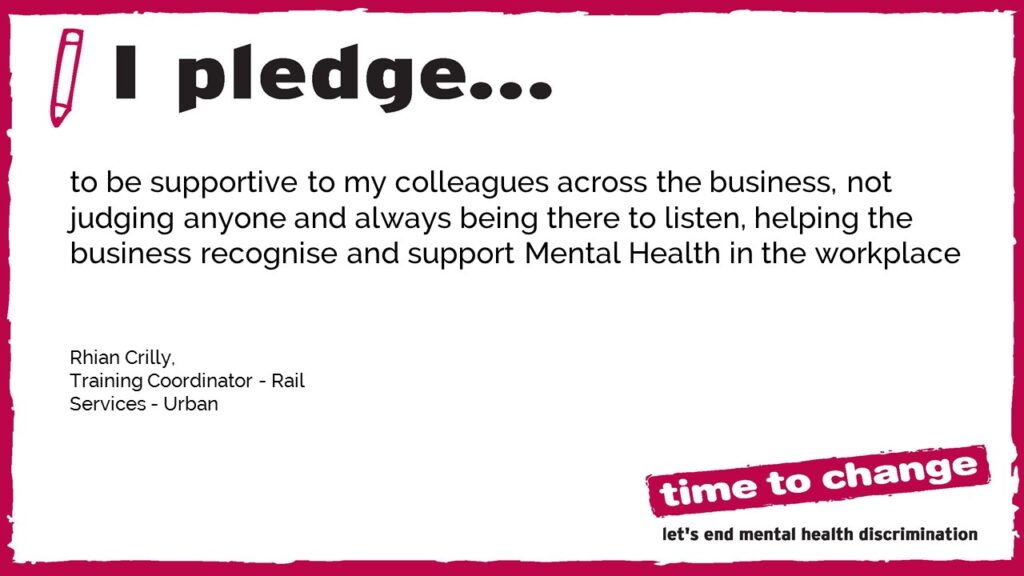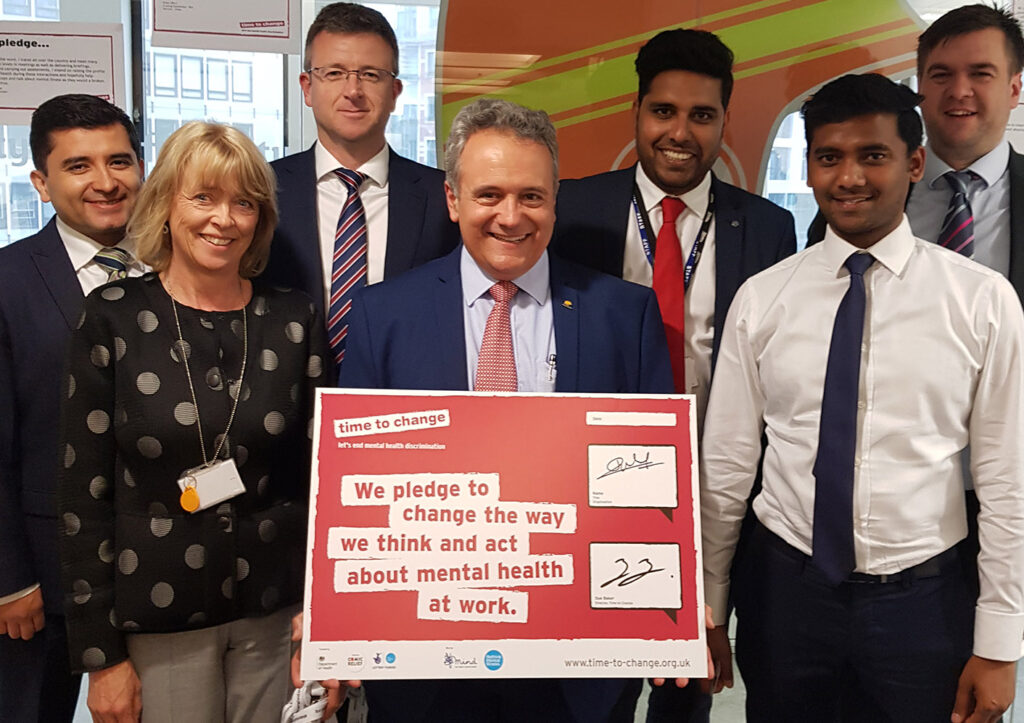 JEAN-PIERRE BERTRAND-CEO, WITH COMPANY PLEDGE