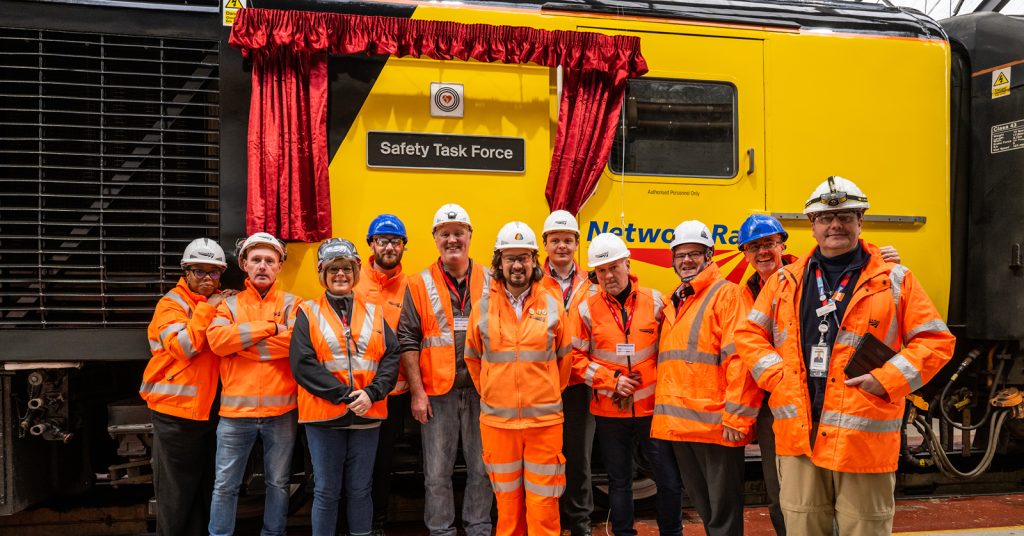 We're delighted to share that Colas Rail UK's Freight division has unveiled our refurbished 43277 locomotive soon to be back in service delivering Infrastructure Monitoring services for Network Rail. The refurbishment also comes with a renaming, an honour given to Network Rail's Safety Task Force (STF).
Colas Rail UK Freight Director, Simon Ball said "This locomotive will be key to delivering our Infrastructure Monitoring train service to Network Rail. It will be specifically involved in hauling the Plain Line Pattern Recognition (PLPR) trains.
"We are delighted to be working with Network Rail in delivering this key service in order to record and monitor the condition of the infrastructure for the safe operation of trains across the UK rail network"
A special nameplate ceremony was held at our Rugby Depot on 3rd March 2023 arranged and attended by STF Director, Nick Millington and his team, Colas Rail Staff and other figures in the rail industry, including Train Enthusiast Influencer, Francis Bourgeois to honour the work of the STF.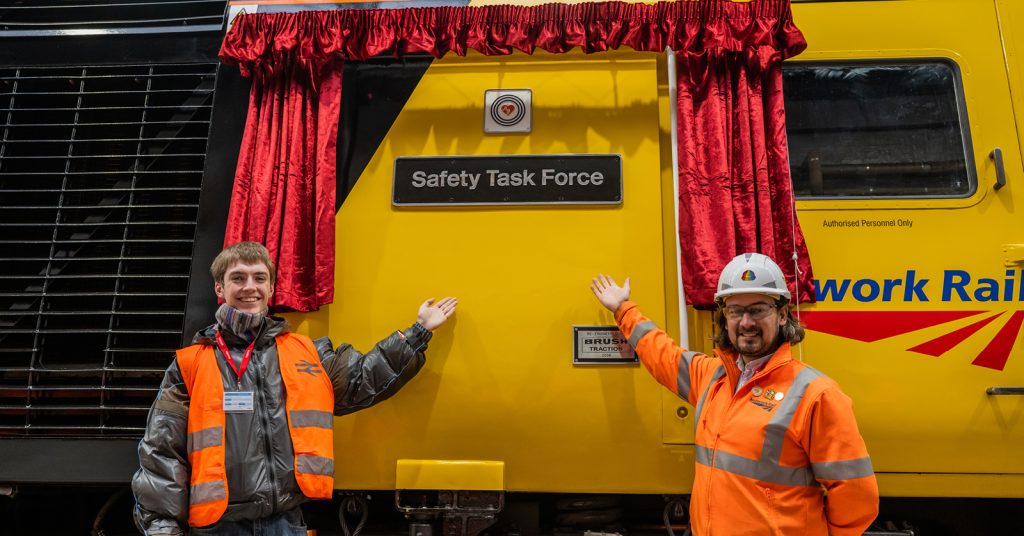 Speaking about the ceremony, STF Director, Nick Millington said "We've worked very closely with our colleagues up and down the country. We really wanted to provide solutions that worked for them.
"Together we have improved the way we plan work, how we carry that work out in the safest way and we have introduced innovation that helps everyone get home safe every day."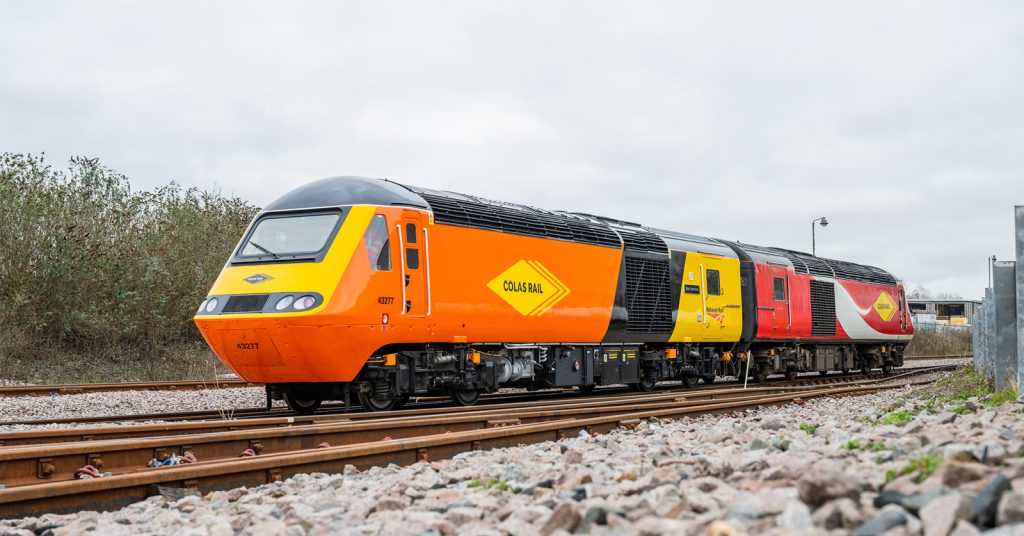 Who are the STF?
The STF was established in 2019 and was set up with three main aims, to get rid of unassisted lookout working, make sure all line blocks are protected and for all work on track to meet the 019 standard. As a result of the hard work of the Safety Task Force team across the company, it's now safer to work on track.
Since the inception of the STF, the team have all but removed lookout warning systems from the railway. To do this, they introduced and have reviewed four million maintenance scheduled tasks to see how they can be achieved with safer access to the track.
First Published: 22nd March 2023