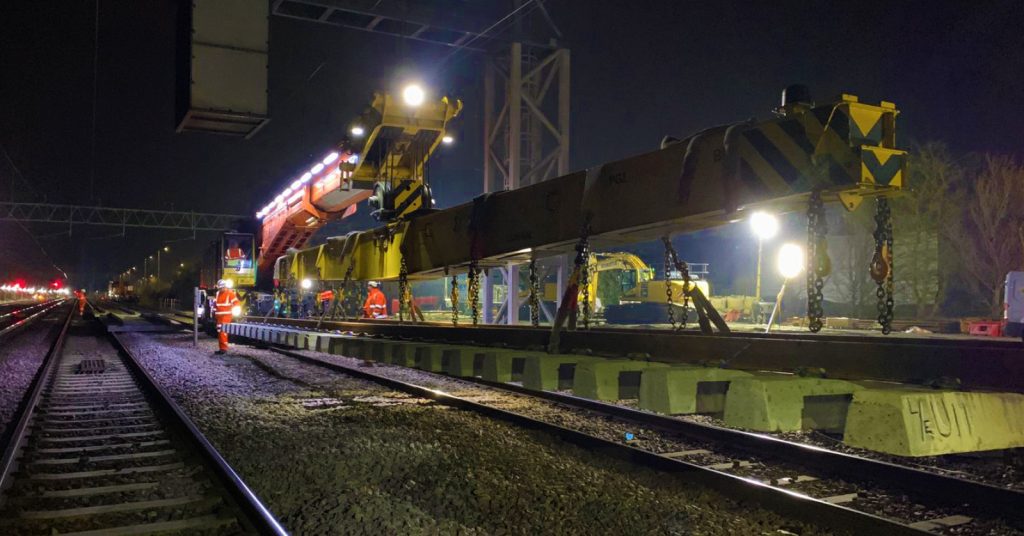 The Easter Bank Holiday is an essential weekend in the Railway Calendar to carry out essential and larger schemes to minimise disruption and put the passenger first.
Here's a snapshot of what our South Rail Systems Alliance (SRSA) teams delivered during this crucial period.
Basingstoke Great West Junction Switches & Crossings (S&C)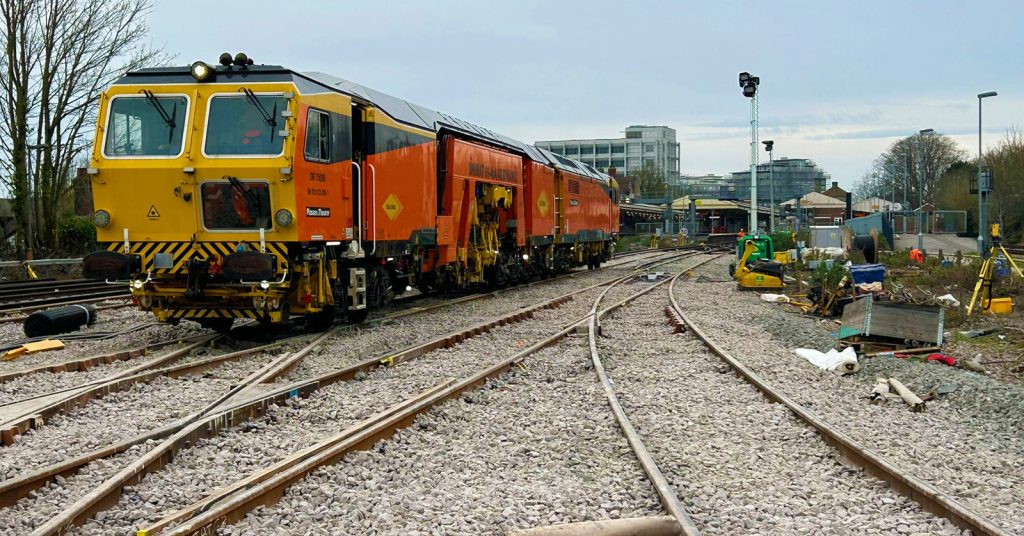 Our Tonbridge team undertook a 100-hour long possession to overhaul the network along the Basingstoke Great West Junction.
The team were charged with the renewal of 2520/2521 point ends and two fixed diamonds. Prior to the works, the site has been known to be unreliable and operating at a long-term speed restriction of 30mph.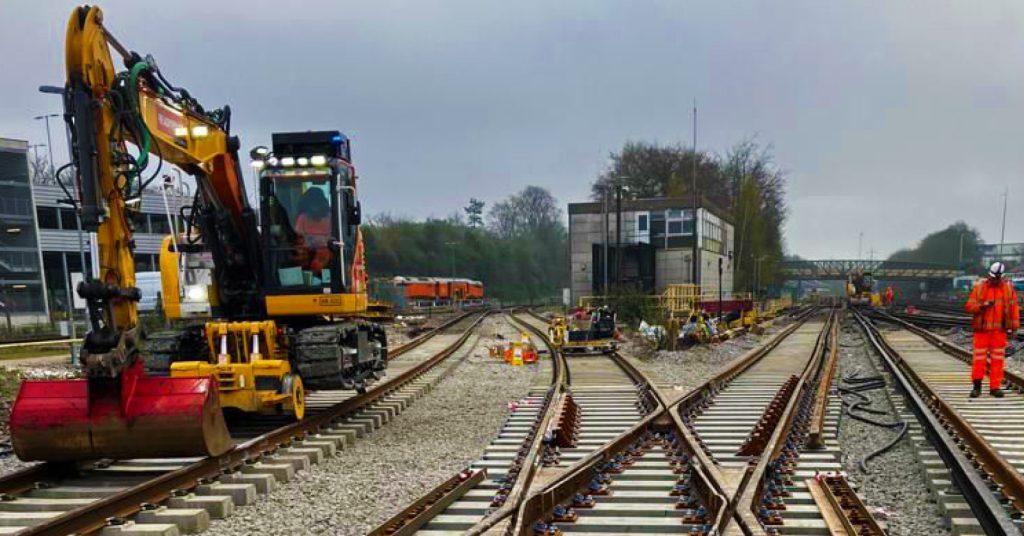 Team Tonbridge's work has rectified this and improved reliability for everyone utilising the network.
In summary on site, they also delivered:
2 point ends
2 fixed diamonds
Renewal of all associated and unassociated plain line elements
Overhaul track geometry, flattening out the junction and installing 1 in 4 crossings
Major geometrical betterment on the reading lines, sluing the track and entire gauge
2 new location cases
200m of points heating strips
91m of new conductor rail
1 track disconnector
New remote condition monitoring equipment
2 transformer rectifiers
New bus bar and isolator


Reading S&C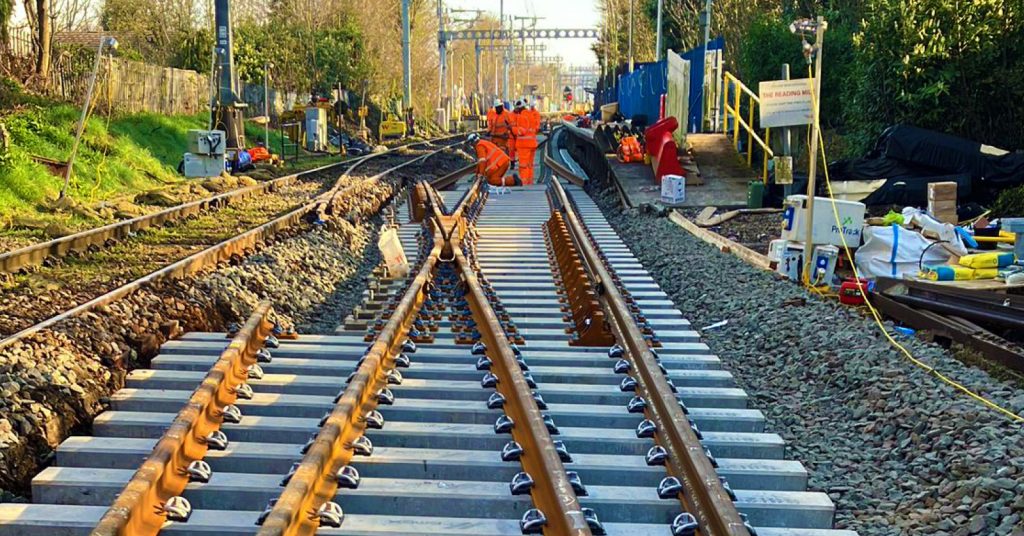 Our Bristol team took to trialling new innovations on site during their visit to Reading, utilising resilient joints in a first for UK railways.

Created by Voestalpine, the elastic properties of the resilient joint allows for favourable ballast pressure and avoid any one sided loading of the long sleepers. The resilient joint allows for pre-assembly of S&C layouts in the factory and transport to the installation site to mitigate gauge/transport restrictions.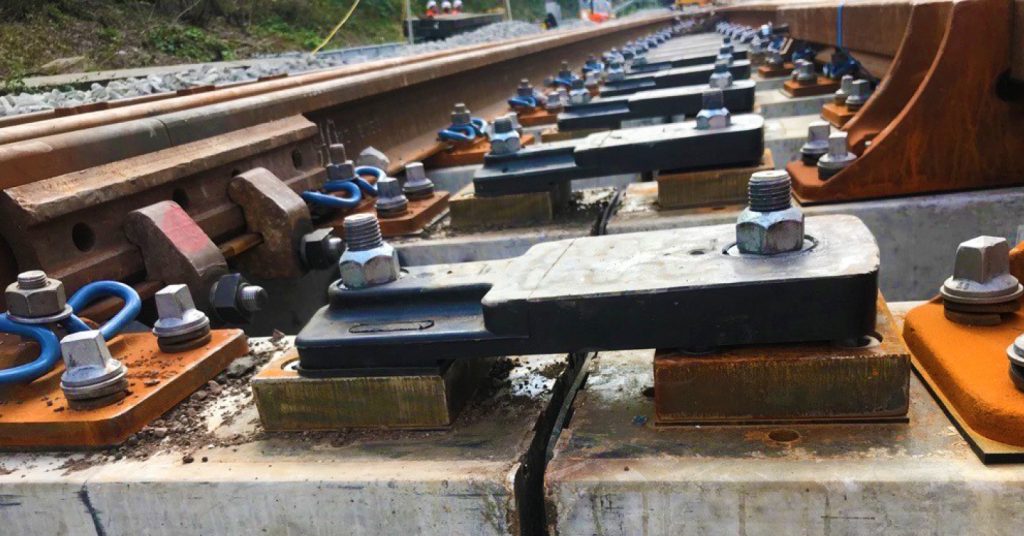 These were used while the team completed 841m of track renewals, also involving an S&C unit. Other works completed by the team include excavation works, installing geogrid and various overhead line upgrades.
Witham S&C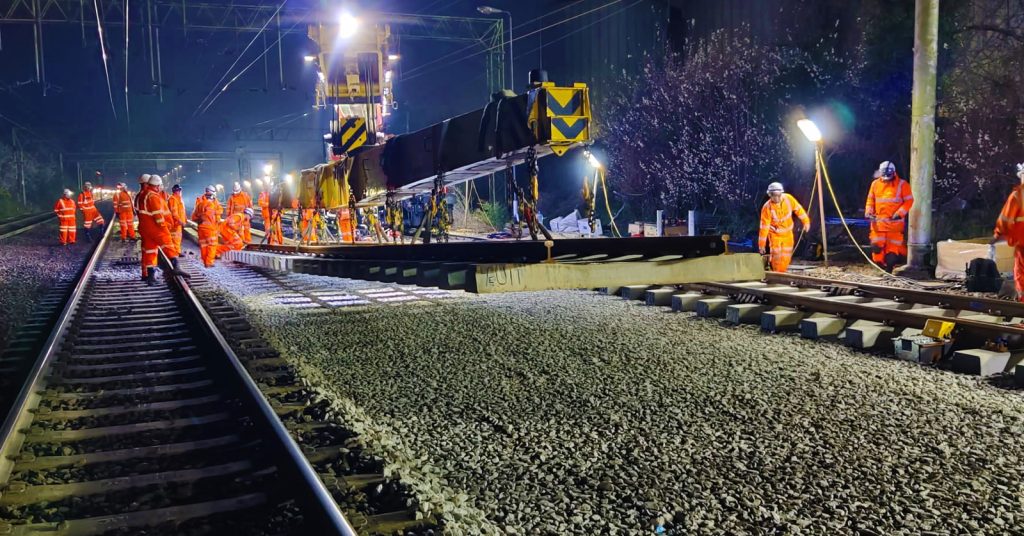 Our Anglia division spent the Easter Weekend at Witham, renewing a new CAT S&C and Crossover renewal of 2376A/B points and 199m of associated plain line.
The scheme consisted of replacing dated timber sleepers with a new concrete S&C unit which included both a new signalling In Bearer Clamp Lock points operating equipment and the installation of a new Overhead Line Double Cantilever.
Utilising our Kirow Crane in constrained conditions with the overhead wires, panels were safely lifted and installed with clinical accuracy and precision. These upgrades to concrete equivalents will improve reliability on the track network, especially in the summer weather.
The SRSA is comprised of Colas Rail, Network Rail and AECOM, an alliance created to deliver a portfolio of works across the southern region of the UK over a 10-year period.
First Published: 27th April 2023