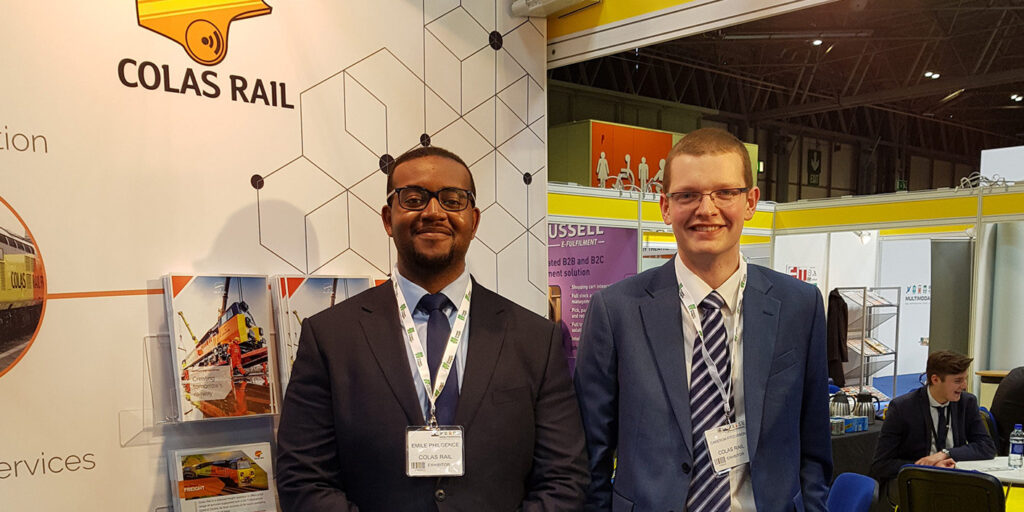 Now in its eleventh year, Multimodal is the UK and Ireland's premier freight transport, logistics and supply chain management event.
Multimodal represents every logistics sector under one roof, making it a unique and highly valued industry showcase. Freight Operators, Shippers and cargo owners attend the event to improve their businesses; by finding ways of moving their products more efficiently and by meeting new suppliers. This matrix design of the event makes Multimodal incredible valuable and accessible for freight service providers – whilst also affording them the opportunity to success fully meet and network with peers from other sectors, which is another key reason for our attendance.
This year Colas Rail UK exhibited, Gregory March- Performance & Policy Manager –Services shared a few words about the event ''Colas Rail enjoyed a successful three days at Multimodal2018 which presented an unrivalled opportunity to network with existing customers and suppliers in addition to affording the ability to meet many new contacts and new business leads. The event also allowed Colas Rail to showcase the varied contracts we operate to the wider transport and logistics world and to demonstrate what we could do for potential new customers. Multimodal 2018 also enabled us to further grow our brand recognition with the bright and attractive stand and visual display being positively commented on in addition to the 'goodies' we gave away; the travel mugs and Colas branded jellybeans we're a particular favourite with visitors.
Overall the last three days have been a great experience and we're already looking forward to talking to potential new clients who visited our stand during the event. ''We were delighted to have two of our graduates on the stand with us, (pictured above) Emile Philgence-Leslie Graduate Management Trainee and Cameron Fitz Gibbon Assistant Reliability Engineer. Gregory was also interviewed by Rail Magazine, see what he had to say about future investment in freight here.