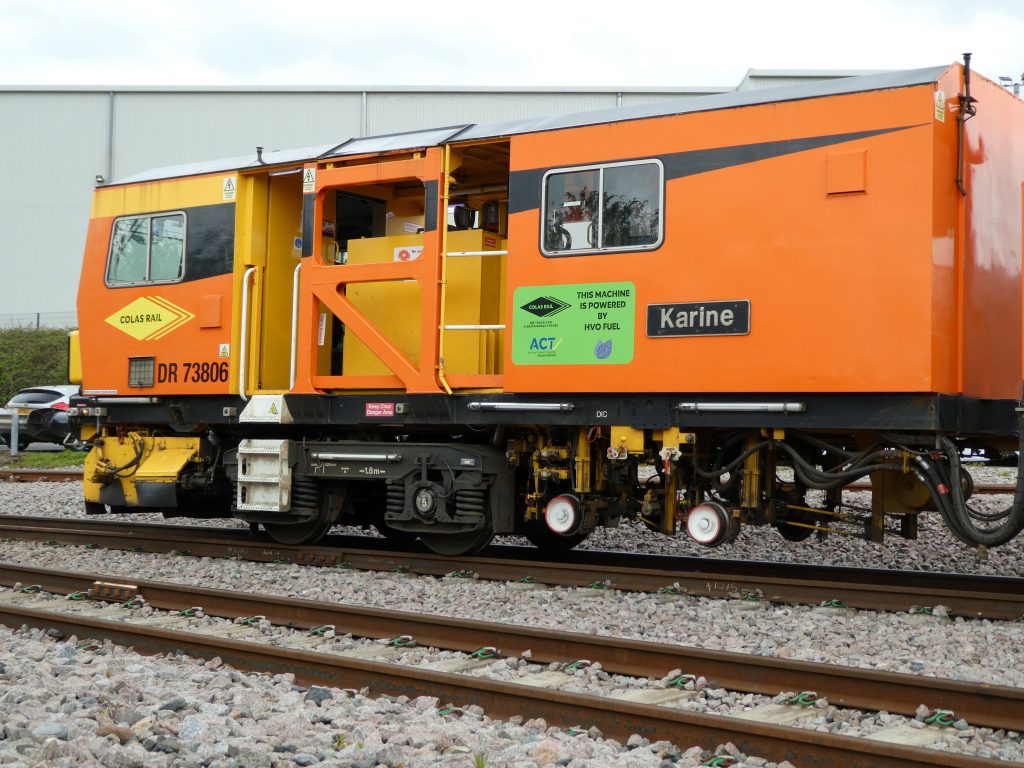 To lead the way on sustainability, our Rail Services division have been trialling the use of hydrotreated vegetable oil (HVO) in our Tamper fleet and a Kirow crane to evaluate the sustainable benefits as one of the first in the UK rail industry.
HVO is a sustainable diesel alternative, created through used cooking oils and animal fats that are treated to be used as a paraffinic diesel that significantly reduce carbon emissions by up to 90%.
Harnessing this fuel alternative, our Rail Services team took the initiative and set up a trial for four of our Tampers to run on HVO while delivering track maintenance services.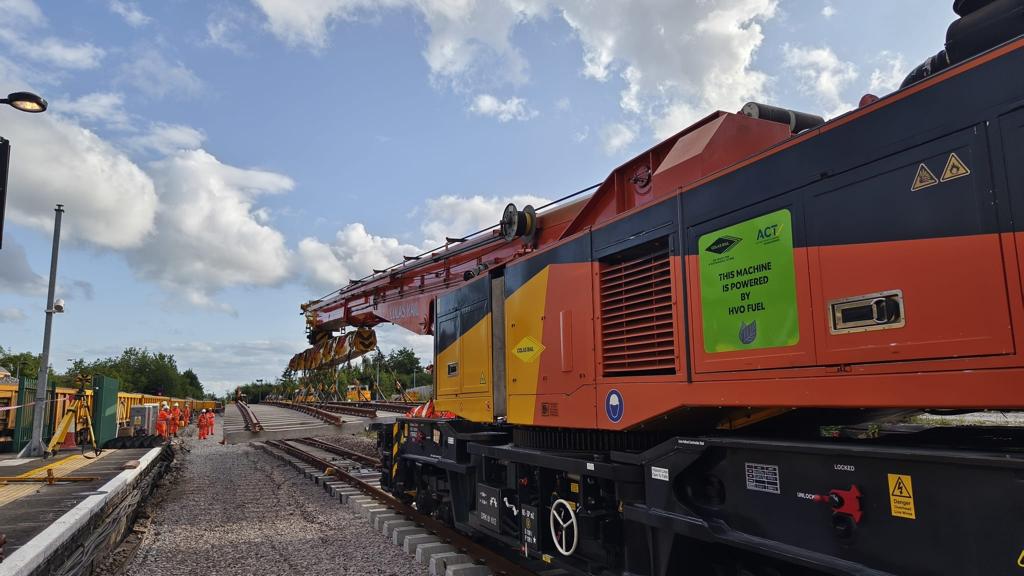 Along with our Tamper fleet, HVO has also been used for our Kirow crane and will continue to run on HVO for the foreseeable future while travelling and delivering work on site.
By the end of 2023, using HVO will save around 123 tonnes of carbon compared to our machines running on traditional diesel.
Our Rail Grinding team have also undertaken a sustainable trial of their own, collaborating with FuelActive to install a Rail Grinder with their patented technology to reduce fuel consumption and particulate emissions. This technology brings reliability and maintenance benefits with this upgrade, enhancing our operations and the service provided to client, Network Rail.
FuelActive is a unit that prevents contaminated fuel being drawn into the engine's fuel supply system ensuring a clearer combustion process and extending the life of the fuel filters. It does this by drawing fuel from the top rather than the potentially contaminated fuel settled at the bottom of the fuel tank.
These trials have coincided with our Freight division running a HVO trial of our 56051 'Survival' that is regularly operating on the Chirk to Baglan route.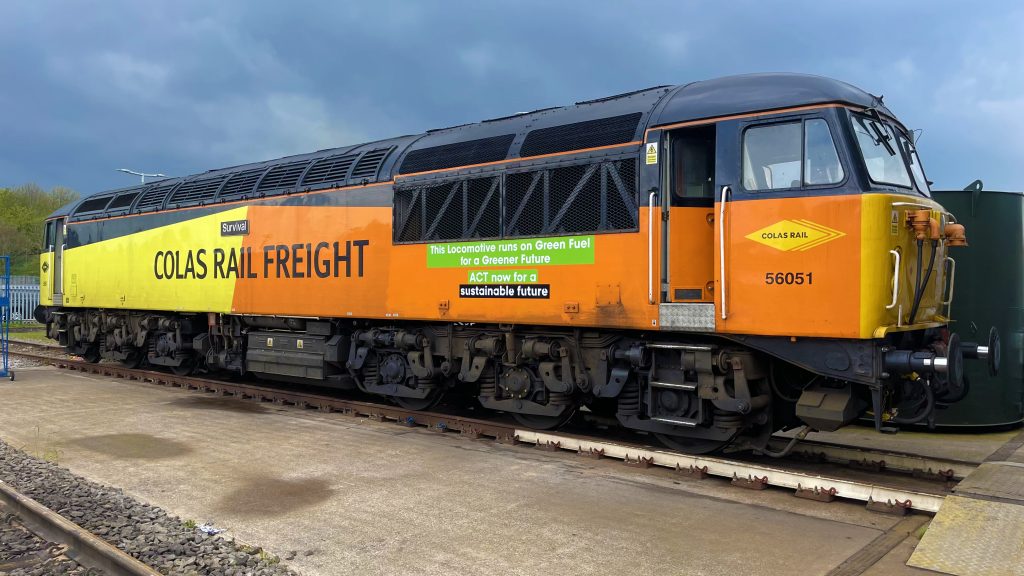 This change in method has also yielded sustainable benefits, with the Loco reducing its carbon emissions by 54 tonnes after using 20,000 litres of HVO fuel during the trial period.
Speaking on the sustainable methods being implemented, Carbon Manager, Daniel Ditri said "After researching alternative fuels, including the emerging markets of hydrogen and ammonia, it has become clear that HVO fuel is the most effective current solution to reduce our Freight and Plant carbon footprint.
"Whilst it isn't the perfect net zero solution, the investment and technological constraints of preferred greener solutions such as electrified or hydrogen freight is still a good few years away. We simply don't want to stop still!
"Using sustainable drop in fuels, like HVO, is the best way to take immediate action in tackling climate change."
Plant Director, Peter Graveling said "in both plant and freight we have taken this decision to try alternative fuels, the cost of which has been entirely borne by the business.
"This is a demonstration of our belief that it is the right thing to do for the environment."
Freight Director, Simon Ball said "we are lobbying the government via the Rail Partners to reduce the cost differential between the HVO and conventical diesel fuel to encourage wider use, whilst also developing funding proposals with Network Rail to support with the increased costs."
Other measures our Rail Services teams have implemented include replacing two diesel forklift trucks with electric equivalents.
First Published: 18th September 2023