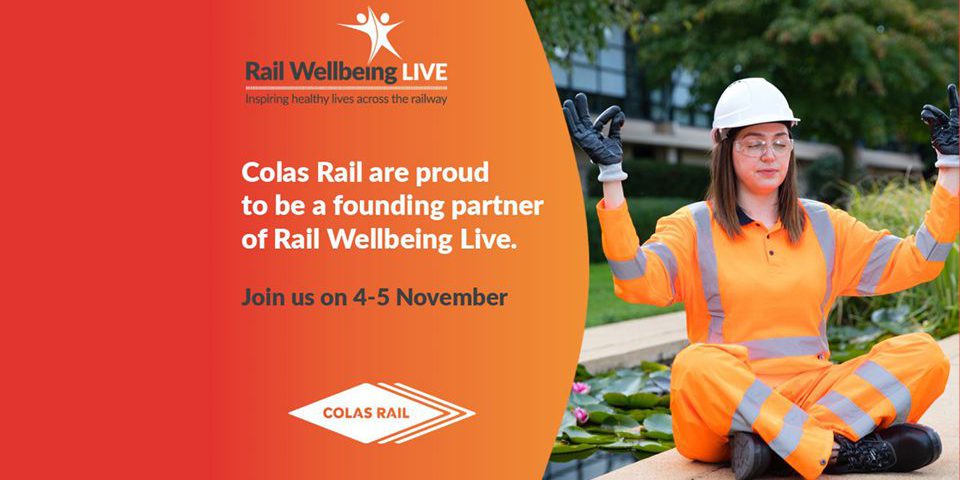 We're delighted to announce that Colas Rail UK is a Founding Partner of the first Rail Wellbeing Live event.
Rail Wellbeing Live is a virtual health and wellbeing event created for everyone who works in the rail industry. Through a range of presentations, live-streams and workshops, it has been created to inspire those in rail to lead a healthier life.
With a variety of talks and workshops available on the 4th – 5th November you can register for free here.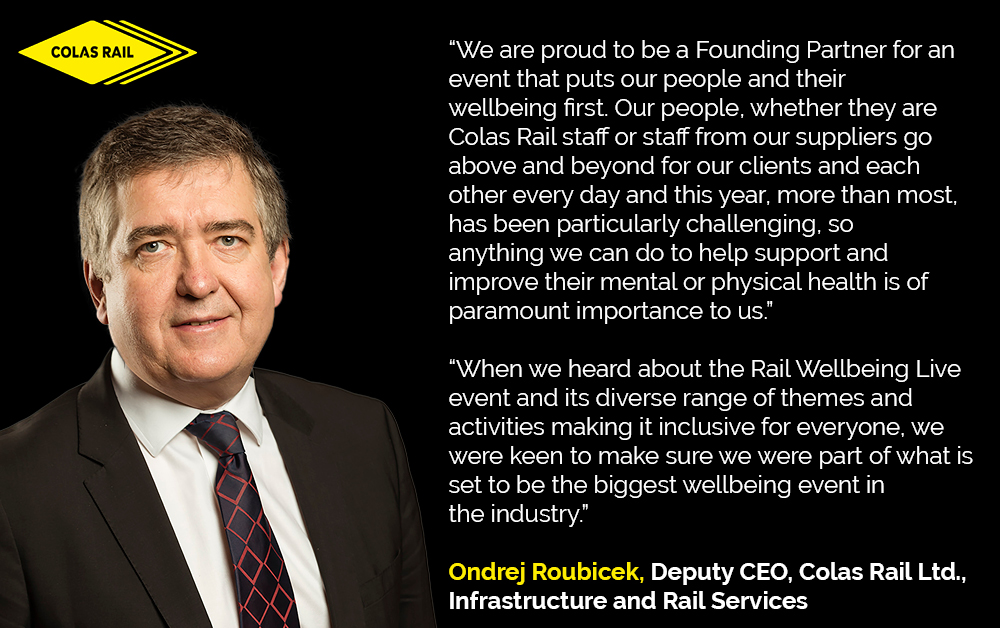 For more information on Rail Wellbeing Live including the range of speakers, the programme and what else to expect, please visit their official website.