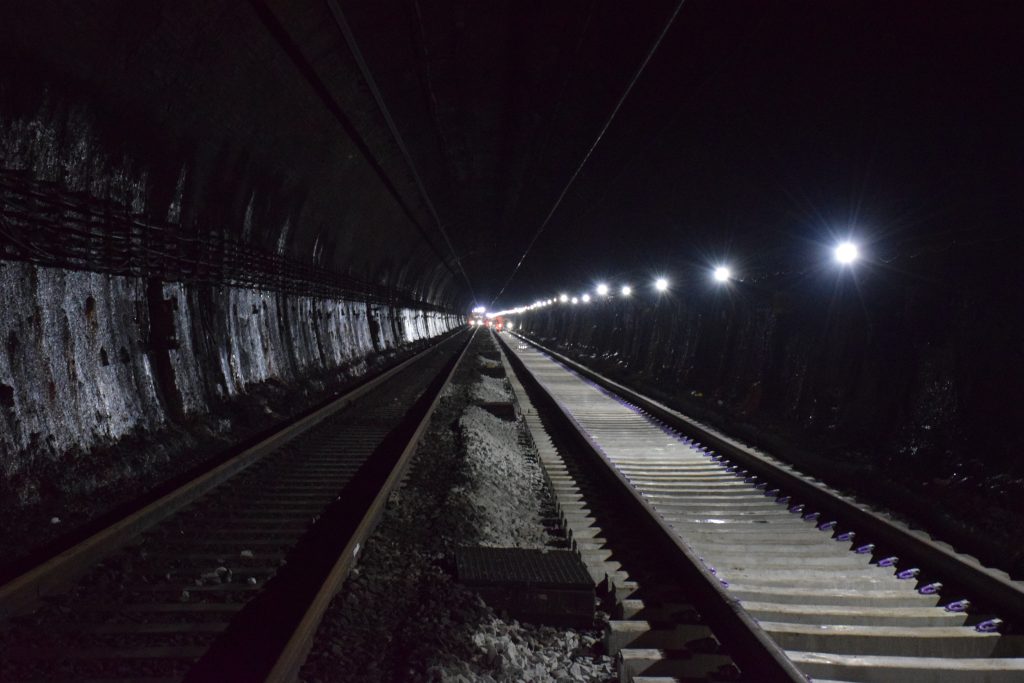 Image credit: Network Rail Wales and Western
The South Rail Systems Alliance (SRSA) have recently completed a 10-day blockade to renovate the track infrastructure running through the Severn Tunnel.
Our Bristol division have returned to replace the other side of the track following their first visit to the location in August 2022.
With the project scope involving renewing 3.2km of track, installing 5,200 new sleepers and replacing over 13,000 tonnes of ballast.
The environment of the Severn Tunnel poses a unique challenge to the site team, not only due to the site constraints and overhead restrictions, but also due to the saltwater conditions that inhabit the tunnel.
The corrosive nature of the saltwater expediates the degradation of the track, meaning track that is predicted to last 25 years will need to be replaced by 10 years instead.
Continuing our commitment to sustainability, our team recycled and repurposed any used materials, including recycling sleepers and rail to be repurposed at a local sidings.
The programme was delivered successfully with the help of our trusted supply chain, with AP Webb and McCulloch Group's On Track Plant assisting with the delivery alongside one of our Tamper fleet.
First Published: 17th July 2023