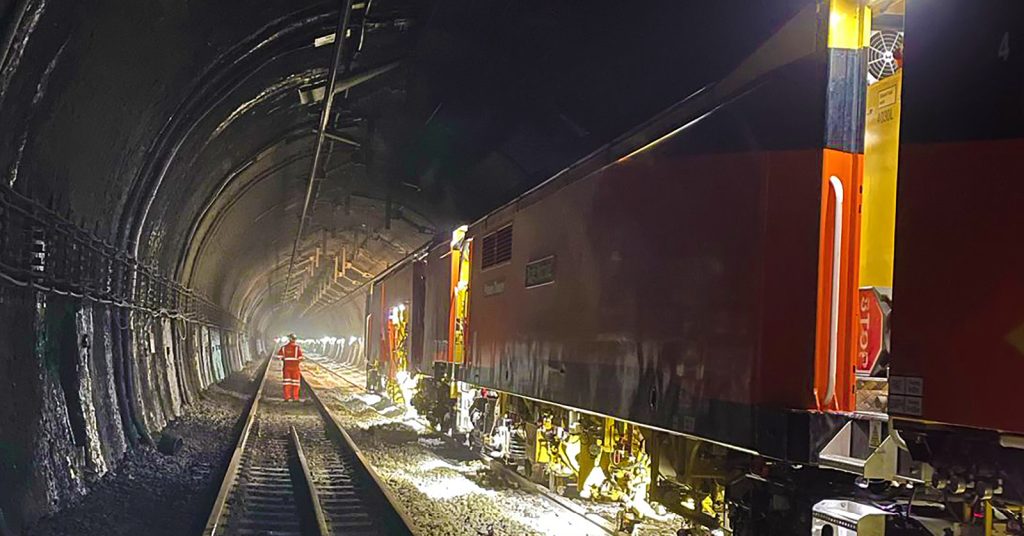 The South Rail Systems Alliance (SRSA) have completed a renewal programme within the Severn Tunnel, a key arterial link between England and Wales.
Working across a 10-day blockade, the SRSA Kings Norton Division completed a full renewal through the Up Tunnel.
The multidisciplinary programme was completed through six stages and handing back fully welded, with the team installing:
3846m of track renewals on the Up Tunnel Road
Installation of 396 short-ended sleepers and 4 Hollow Bearers for Telecoms Cables
163 OLE Adjustments
Programme incorporated use of 30 Engineering Trains from Network Rail's Supply Chain Organisation
These implementations lifted a temporary speed restriction to further improve the rail network.
Rallying our trusted supply chain, the team were supported successfully by A P Webb and McCulloch Rail's On Track Plant, Sunbelt for Welfare and Tunnel Staff Access Control System and High Motive's Radios and MyZones.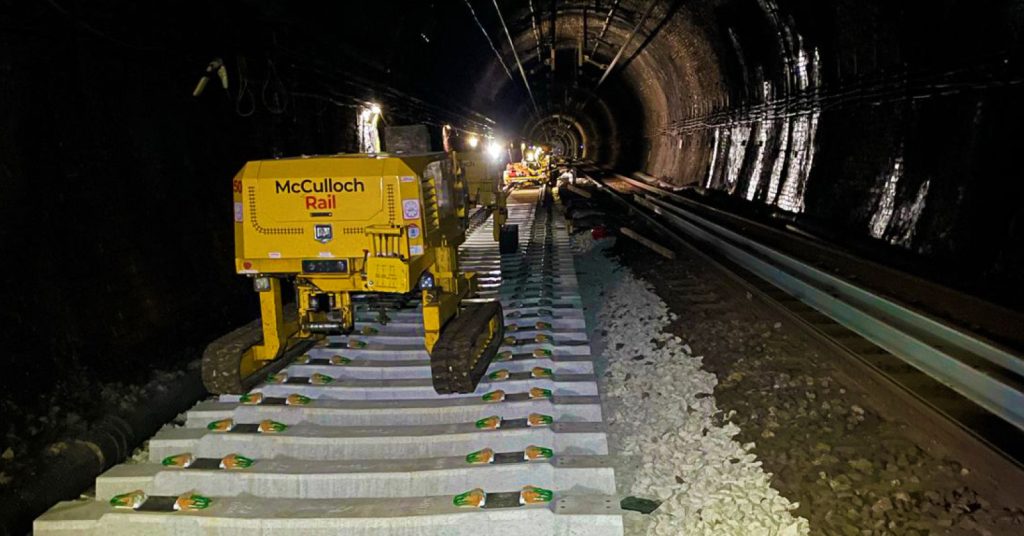 The SRSA's design team also supported this scheme, with their designs adding value by increasing the freight gauge capacity on the track to accept W12 Freight Gauge across the length of the renewal.
The 10-day blockade was completed successfully, on budget and without incident. The SRSA is comprised of Colas Rail, Network Rail and AECOM, an alliance created to deliver a portfolio of works across the southern region of the UK over a 10-year period.