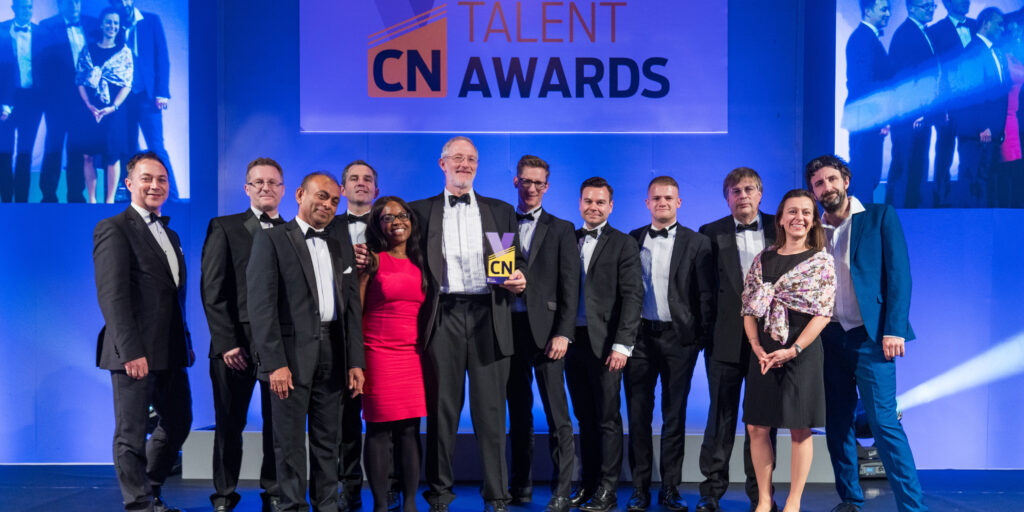 The Wessex Capacity Alliance (WCA) of Colas Rail, Network Rail, AECOM, Mott MacDonald and Skanska were awarded the Project Team of the Year award at the Construction News Talent Awards.
In a prestigious ceremony held at City Central at the HAC on Wednesday 20 November, organisations from across the construction industry were honoured across 17 categories in a night of recognition.
The awards celebrate the people striving to make construction a more inclusive industry, as well the businesses doing outstanding work to improve the construction industry's reputation and employment practices.
Following a rigorous judging process conducted by HR and talent experts from inside and outside the industry, the WCA emerged as the winner.
The judges were impressed with this clear and succinct entry that demonstrated the commitment to collaborative working between companies with a multi-company senior team who were all equally engaged and ongoing lessons learned workshops.
This clearly fostered an innovative approach to subcontracts, which were designed to meet the needs of the project, rather than the individual companies.
The focus on the ultimate customer was particularly key in demonstrating the project team's commitment to community – with no overcrowding, despite 50% of the platforms being closed and the first morning's train arrivals and departures on schedule; something that any commuter (and the Network Rail Staff) would greatly appreciate.