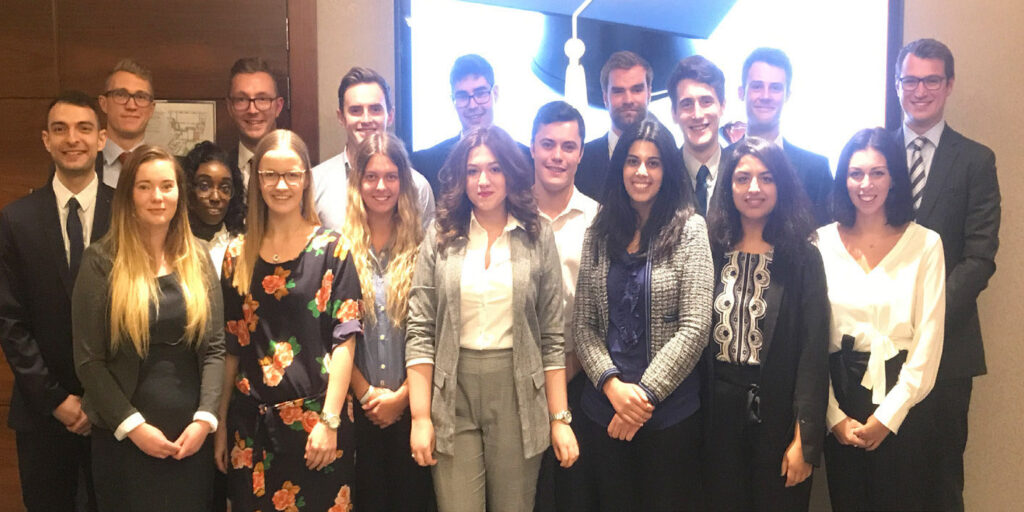 Colas Rail launched its 6th Graduate Programme on the 11th September 2017 and we welcomed 17 new graduates (pictured above) into the business and across the three divisions with 9 joining in Rail Infrastructure, 7 in Rail Urban and one in Rail Services. Four graduates have joined the Technical Programme, 2 have joined the Commercial Programme and 11 have joined the Future Leaders Programme.
The 2017 recruitment intakes was completed with the last assessment day on the 9th August 2017. This year the recruitment team worked very hard to find and select the best talent for the whole Colas Rail business. Speaking to Rebeca Fartusnic, Recruitment & Development Advisor who led the graduate process this year, she said. "We received circa 1.450 applications over the year for the three programmes available (future leaders, technical, commercial), and we invited circa 80 candidates to one of the five assessment days where they were put through their paces with speed dating style interviews and took part in team tasks and were assessed on their presentation skills. I am pleased to say that out of the 17 graduates that we hired 7 of them are women"
We wish the Graduates the best of luck and hope they enjoy their journey with us.
So what's next?
From October the recruitment team will start all over again with the 2018 cycle, and they have already planned to attend several National Recruitment Exhibitions and university-related events, with the objective of increasing the Colas Rail brand value even more, and to inform everyone how great it is to work here and where the grad programme could take them.