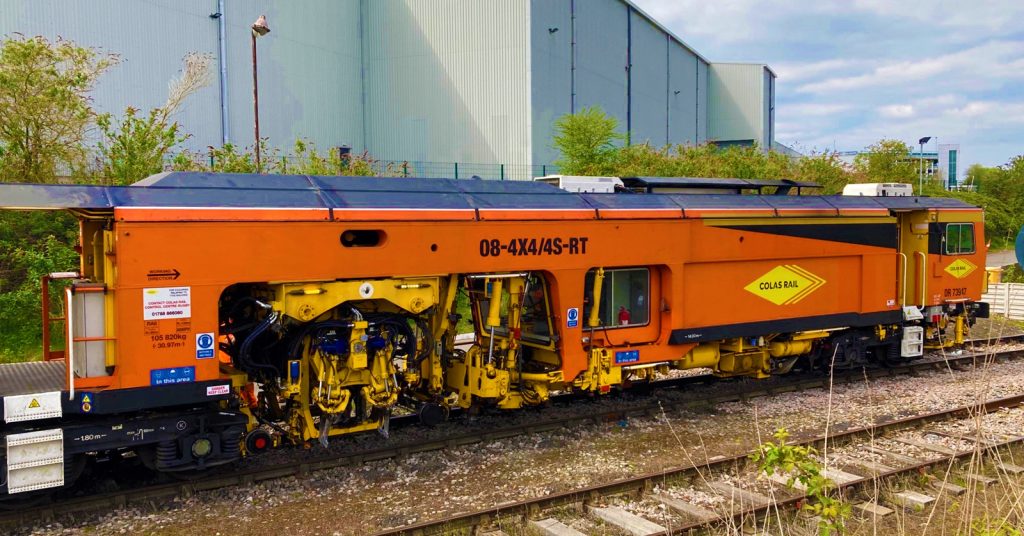 Colas Rail UK's Rail Services business unit have been collaborating with System7 to create a new autonomous tamping bank as part of a phased upgrades to our Tamping Fleet, working with cutting-edge technology to provide a range of benefits to the business and to our clients.
The partnership began in 2016, with our team engaging with System7 from a concept stage, providing rail industry expertise to refine the tamping system as the project came to fruition. To which Colas Rail UK due to have eight Tampers fitted with the hardware come Summer 2022.
Trials of this technology began during the South Rail Systems Alliance's 8-week blockade of Bristol East Junction where Two Tampers completed operations through 50 newly installed High Performance Swich Systems in a first for UK using parallel tamping on installation works.
Following the success of the twin Tamper trial, we followed up with essential track maintenance as part of a quad parallel tamp at Bourne End.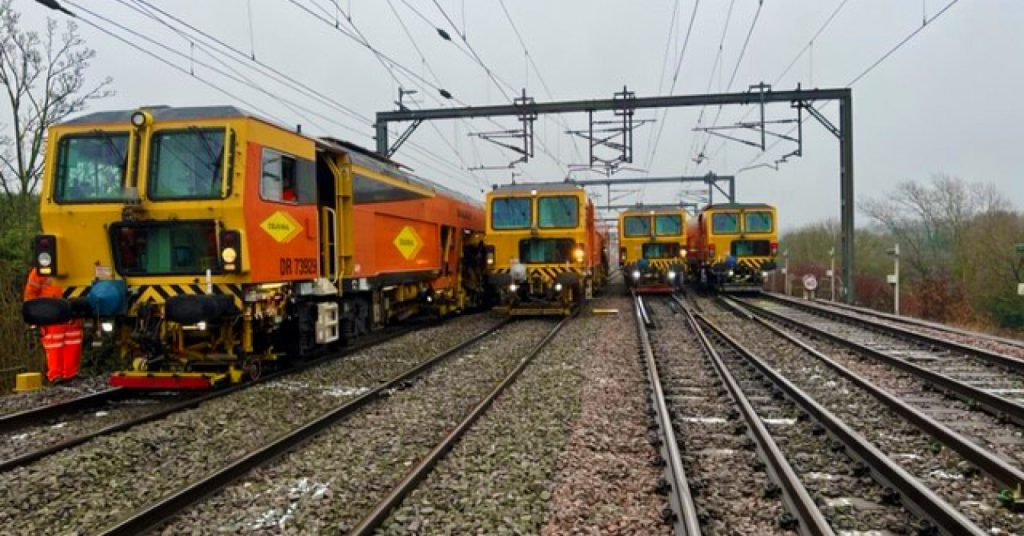 What is System7?
System7 is a hydraulic tamping bank system that can be fitted to conventional Tampers, allowing the Tamper to work autonomously, only vibrating during insertion and compaction while providing continuous measurement and monitoring services.
System7 offers:
Automated tamping cycles and compaction timings
Reporting capability on ballast compaction times, force and strokes
Quality figure information on the solidity of the track ballast bedding
Tamping reports via Infrastructure Monitoring software, INFrame

Reports include GPS data, photos of each sleeper tamped, ballast condition evidence and measures compaction force and ballast bed hardness
This change in approach has provided a variety of benefits for our team, our clients and our site neighbours.
Sustainable Site Benefits
With System7 completing tamping duties automatically, we have seen a reduction in vibration by one fifth per tamping cycle.
This reduction has coincided with less noise, vibration and dust, protecting our site neighbours and the health and wellbeing of our staff.
With less components to manage and less wear and tear, chances of breakdowns and delays while working on site are minimised.
Currently, Colas Rail UK possess 5 Tampers kitted with System7, with further investment to further expand the capability of our fleet. Covering System7's involvement at Bristol East, Network Rail's Western and Wales Programme Director, Brian Paynter said:
"The use of System7 as part of the Bristol East blockade helped provide the best finish to any project I have seen in 33 years from a quality, safety and tidiness perspective.
"The core, spate and follow up tamping show the real benefits of innovations such as System7 and I will be using this technology on other key Switch & Crossing schemes going forward.
"Now we're seven months on from the completion of the Bristol East blockade, the performance of the track layout for our route customers and ultimately the fare paying passengers has been outstanding."
Speaking on our collaboration, System7 Chief Technical Officer, Dr. Bernhard Lichtberger said "The collaboration with Colas Rail UK was very cooperative and constructive and produced excellent results.
"System7's automatic tamping mode applied to Network Rail's tracks with Colas Rail UK's Tampers brought an increase in track maintenance cycles of 30% on average.
"With the great support of Colas Rail UK, the System7 tamping technology has been a tremendous success in the UK."