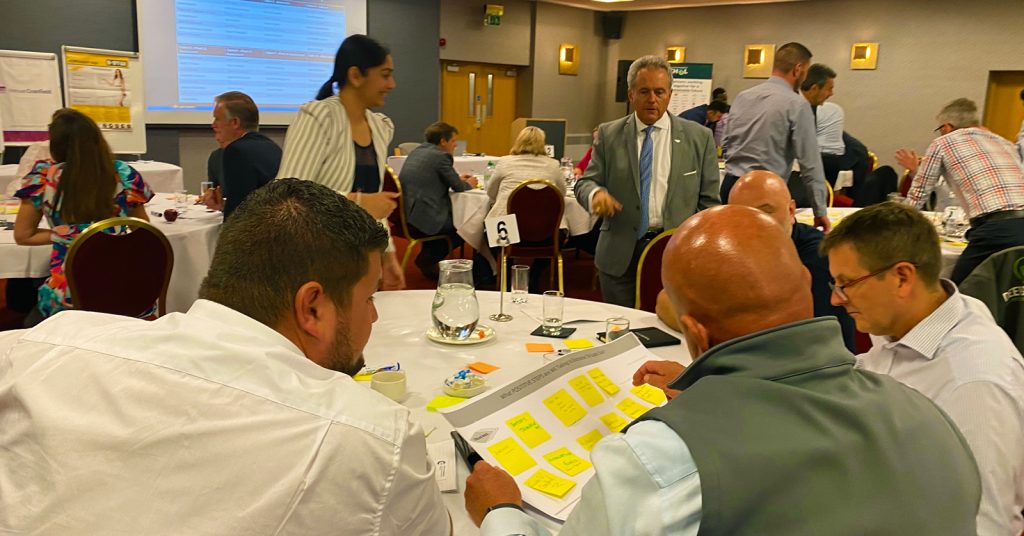 In early July, Colas Rail UK arranged a Carbon Fighters Conference, bringing together our suppliers, clients and procurement teams to collaborate as part of our journey to net zero carbon emissions.
Hosted at Cranfield University, the conference opened with speeches from CEO, Jean-Pierre Bertrand and Safety and Sustainability Director, Paul Taylor who highlighted the importance of caring, sharing and daring to innovate to reach our sustainability targets and align our company values.
Following this, a series of presentations were hosted by special guest speakers including:
Simon Lawford, Crown Oil Technical Manager
James Kearsley, Boss Cabins Managing Director
Gigi Kvashilava, Hanson UK National Commercial Manager
Liz Hancock, Unipart Rail Head of Sustainability
The topics covered how their organisations can help achieve net zero with innovations produced by their teams that are readily available for use and future products in the development pipeline.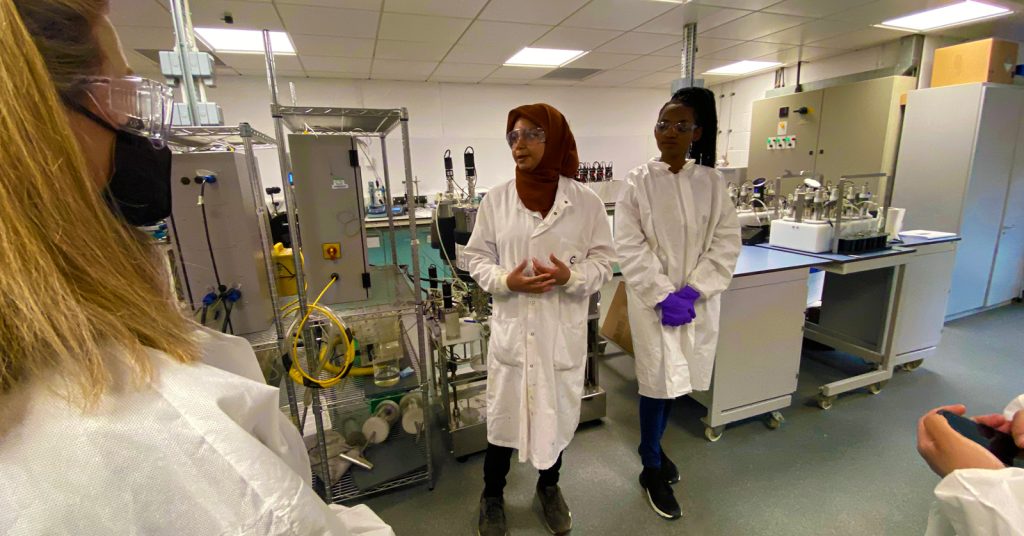 Guests were treated to an introduction of Cranfield University from Professor and Head of Centre for Renewable and Low Carbon Energy, Upul Wijayantha who led a guided tour through the University's renewable energy research facilities, predominantly focusing on hydrogen powered innovations.
These included anaerobic digestion to create hydrogen, hybrid hydrogen powered lighting, hydrogen refuelling stations and HyPER, a state-of-the-art low carbon hydrogen production plant.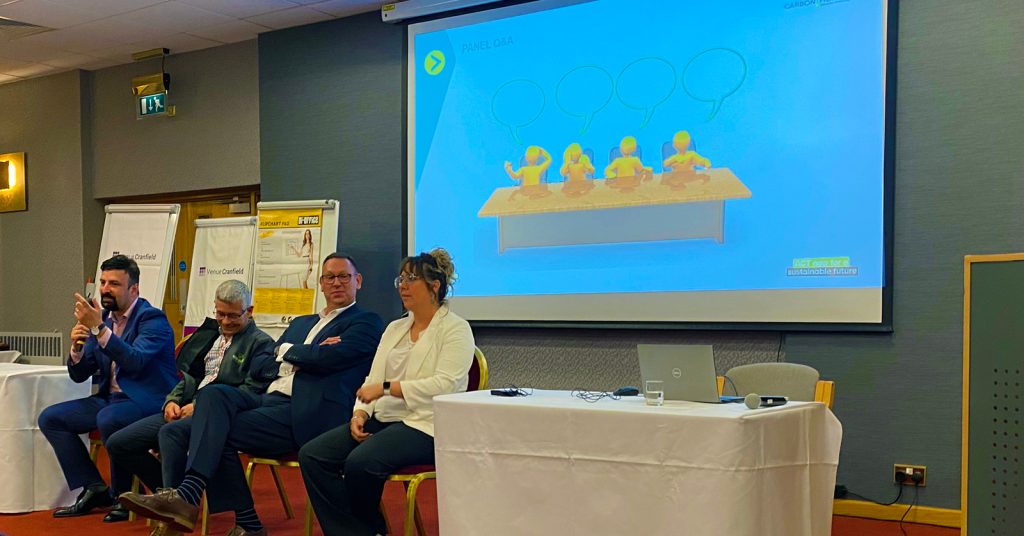 Working in collaboration with The Supply Chain Sustainability School, workshops were arranged to promote discussion of how we as the rail industry could work together to reach net zero and what changes could be made to facilitate this.
To close out the conference, our Chief Commercial Officer, James Quinnell spoke in depth about the lessons learned throughout the day and how the rail industry can adapt and make changes for the better.
Feedback from attendees has been positive including:
Found it extremely interesting, both listening to colleagues at Colas Rail, the guest presenters and the tour of the 'future' around the University – Certas Energy
It was a great day, very informative and we loved the collaborative conversations in the afternoon – Aggregate Industries
There was a great range of speakers and it was good to see what is being done in the industry to tackle the issue of sustainability and the race to carbon zero – Unipart Rail
Loved the wide variety of presentations and the tour of the University facilities – Vital Human Resources ltd
First Published: 25th July 2023