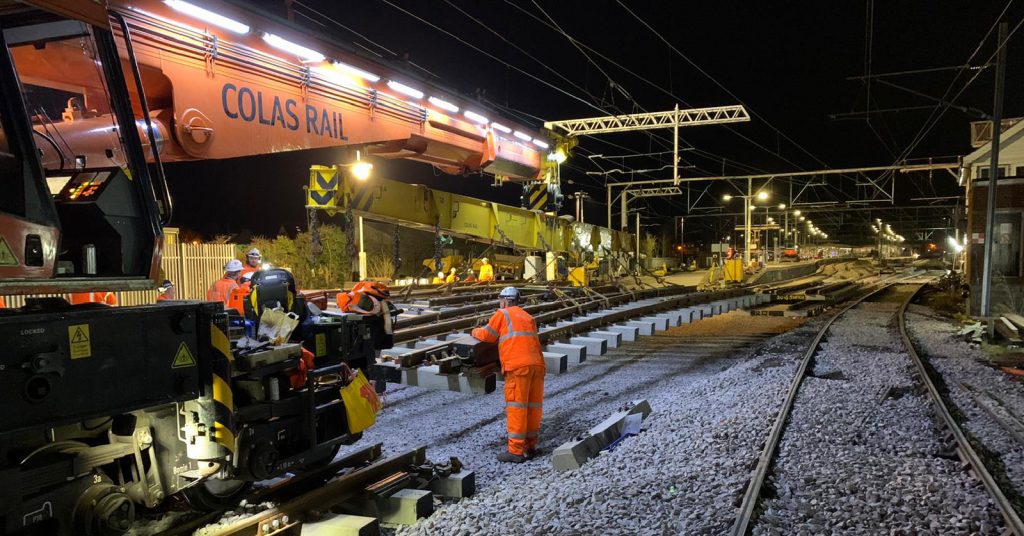 Throughout February and March, the South Rail Systems Alliance (SRSA) Anglia Division participated in a 23-day blockade at Clacton-on-Sea, Essex.
Team Anglia worked in collaboration with Atkins Global and Capital Delivery Eastern to replace the Victorian era signalling system with a modernised, digital system.
This involved renewing the track infrastructure with brand new S&C point ends & plain line track, upgrading the signalling equipment and overhauling the Overhead Line Equipment (OLE) arrangements to match the revamped layout.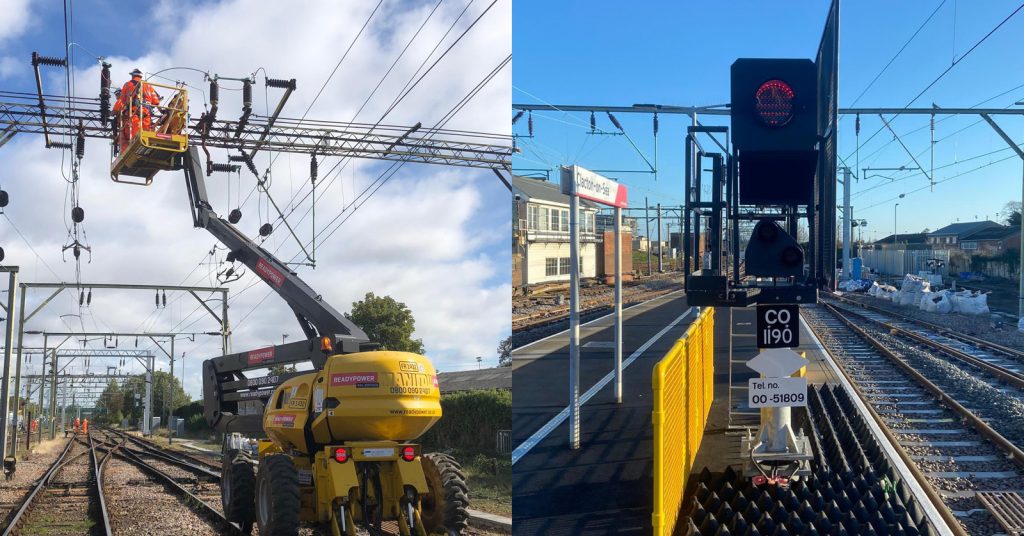 The Clacton Commissioning in numbers:
500m of track laid
12 signal renewals
12 renewed points ends
13 new OLE structures
6000m of cable installed
250m of Coper Adjustments
The majority of the trackwork utilised the Colas Rail UK Kirow 1200 crane to lift and install the track panels.
In Week 46, SRSA safely delivered a 200m section of Plain Line to enable the blockade works despite several inches of snow.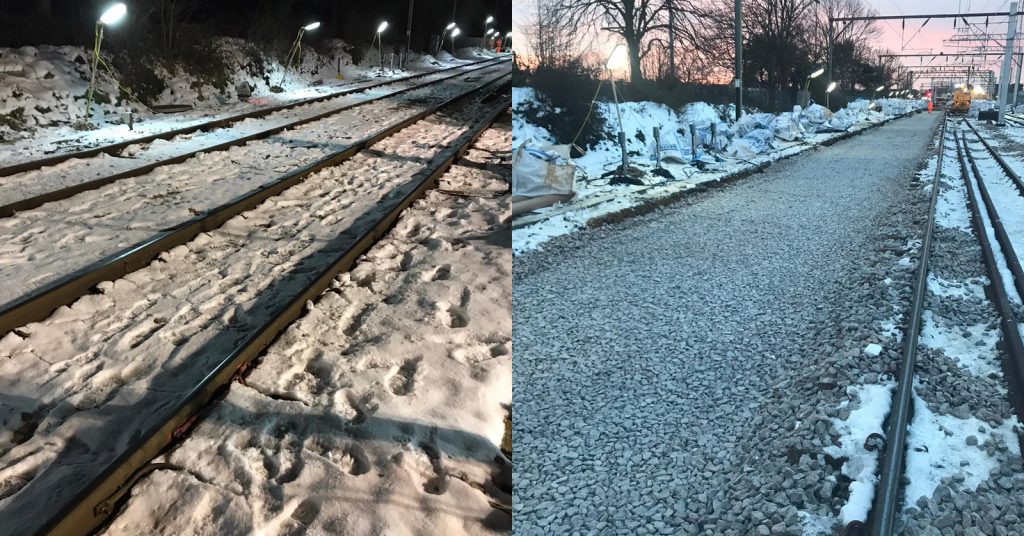 Speaking about the success of the scheme, Project Lead, Dave McCann said "the safe delivery of the Clacton programme of works is testament to the hard work of teams across multiple companies and disciplines.
"They dedicated their time and expertise (over many months) into planning, designing and deconflicting the various stages to work in unison during the blockade. Ultimately this allowed for a successful delivery when the time came, culminating in results all parties can be proud of."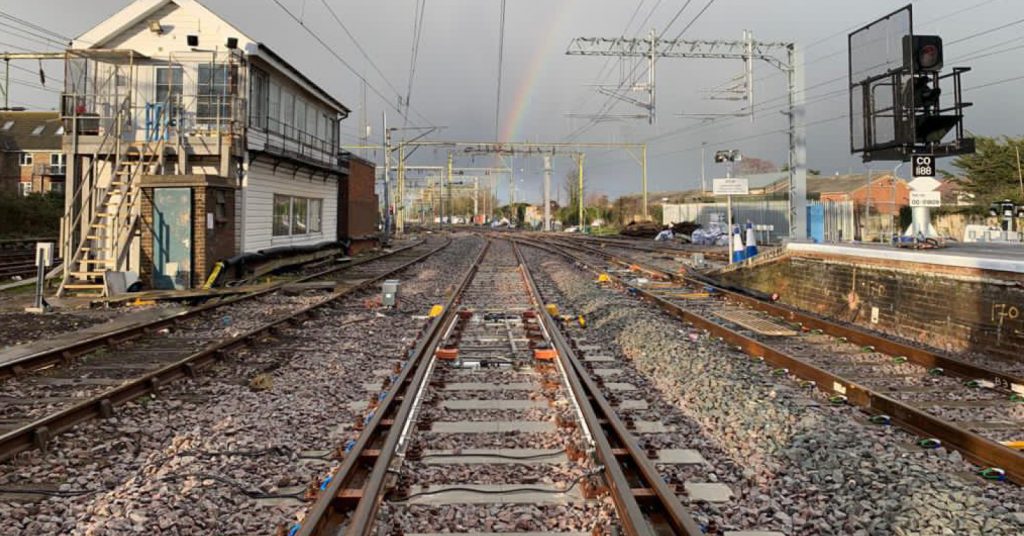 Despite the large scale of this project all works were completed and handed back to the client on time, to budget and without any incidents.
The SRSA is comprised of Colas Rail, Network Rail and AECOM.