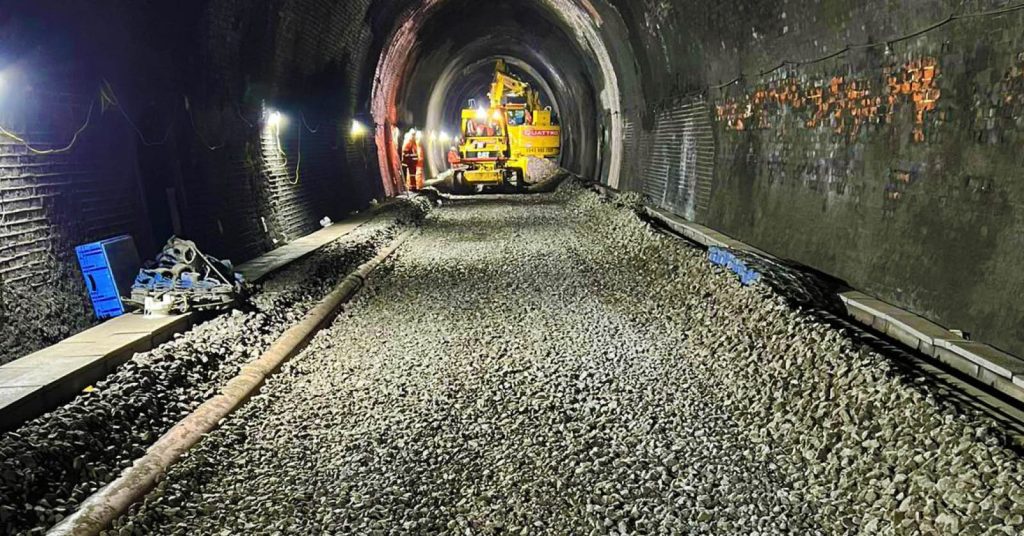 The South Rail Systems Alliance's (SRSA) Tonbridge division have recently completed a blockade spanning nine days through Wadhurst Tunnel.
With the line forming part of the Kent route between Tunbridge Wells and Hastings, our locally based division were best placed to handle the possession scheduled through late October.
Safety was of paramount importance before works commenced, ventilation & lighting was provided throughout the tunnel to ensure our site teams remained safe.
Wadhurst Tunnel site and project proved to be a unique challenge for the team, with a single line within a tunnel requiring a full component renewal and full depth excavation required.
The team approached the project by starting in the centre of the tunnel and worked in both directions. Utilising Quattro as the RRV supplier, three panels at a time were loaded onto trailers, and then subsequently excavated to an RRV fitted with a ballast box.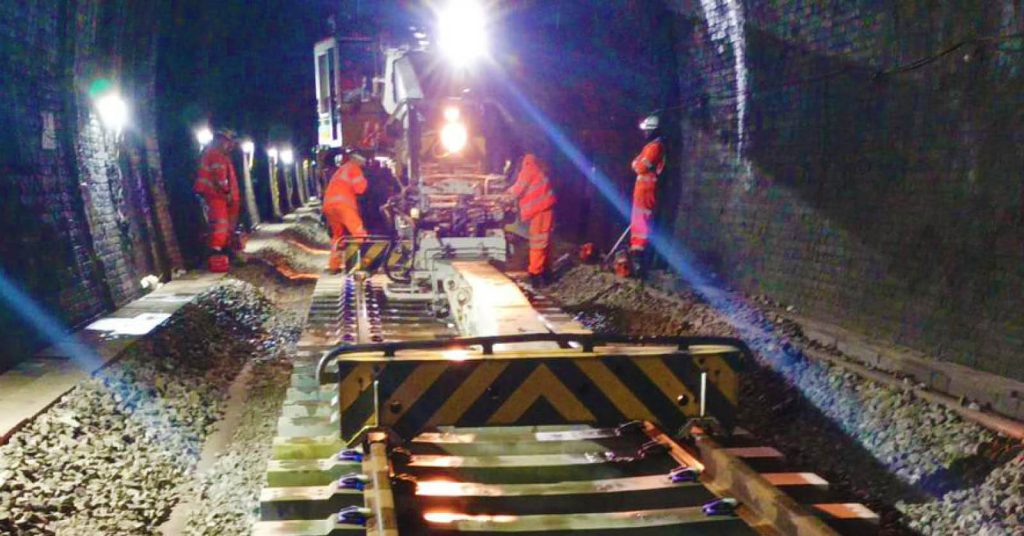 The materials were then safely loaded and disposed of by strategically placed engineering trains on either side of the tunnel. Once the track was removed and excavated in its entirety, new 60ft panels were installed from the extremities with the help of two Kirow 250 cranes.
Working over five shifts, topstone was installed by autoballasters before Tampers arrived on site to raise the track to the required design.
The 60ft closures were removed and continuously welded rail was then installed using iron-men. The site was fully welded, stressed and handed back to the client at linespeed. The original planned Temporary Speed Restriction was removed.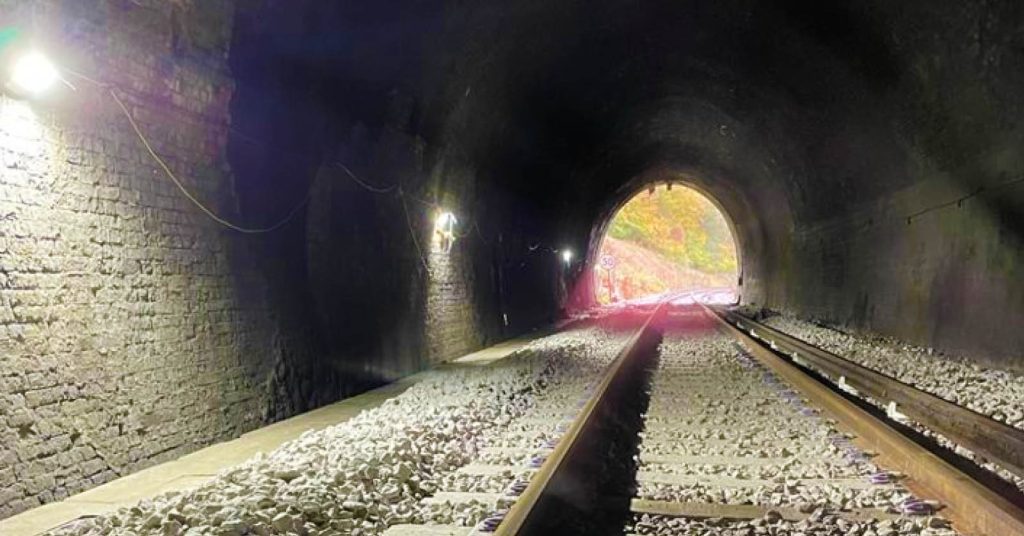 The SRSA is comprised of Colas Rail, Network Rail and AECOM, an alliance created to deliver a portfolio of works across the southern region of the UK over a 10-year period.