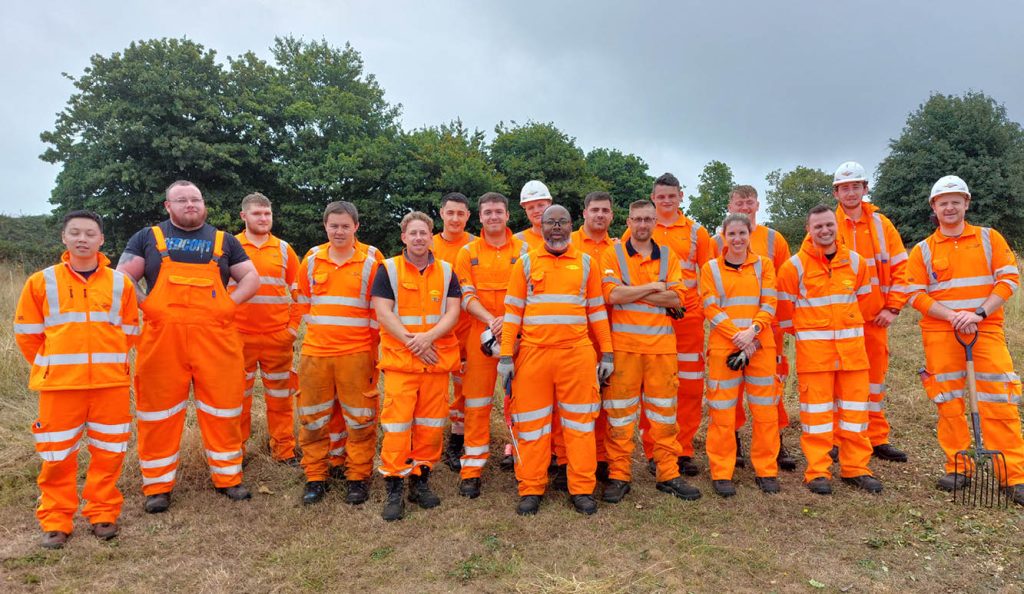 The South Rail Systems Alliance's Bristol division collaborated with locally based charity, One Tree Per Child as part of a volunteering day to improve biodiversity in the area.
Working at a field nearby to their depot, the team dedicated their time to complete essential care on over 1,500 trees that were planted by local schoolchildren.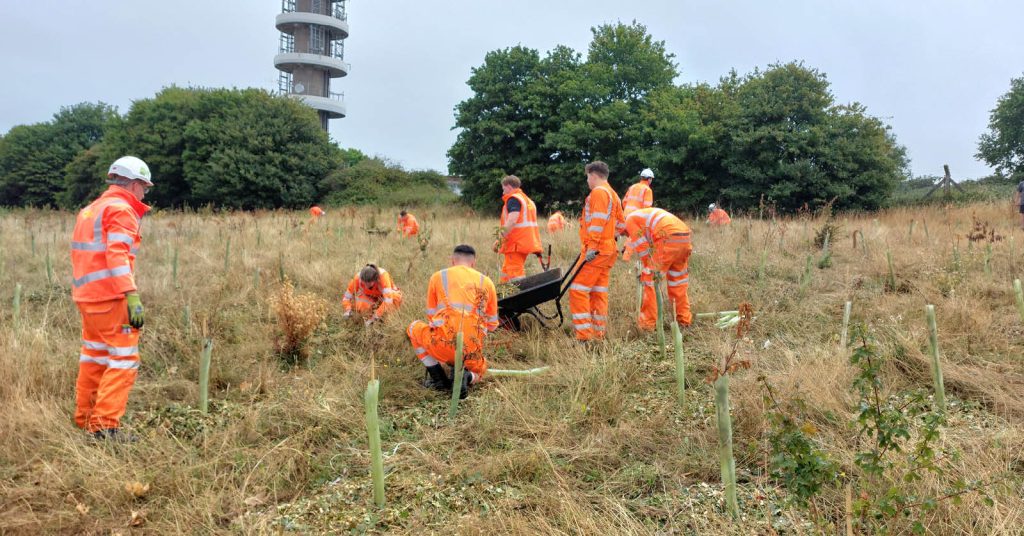 Duties included providing the tree saplings essential nutrients and maintenance such as weeding, re-mulching, removing pests and rewrapping the trees in film. These works were necessary to ensure the trees had the best chances of survival with the winter months approaching.
The benefits of nurturing trees include carbon reduction, creating habitats and improving biodiversity in the local area as well as providing a source of education for schools once the trees have matured.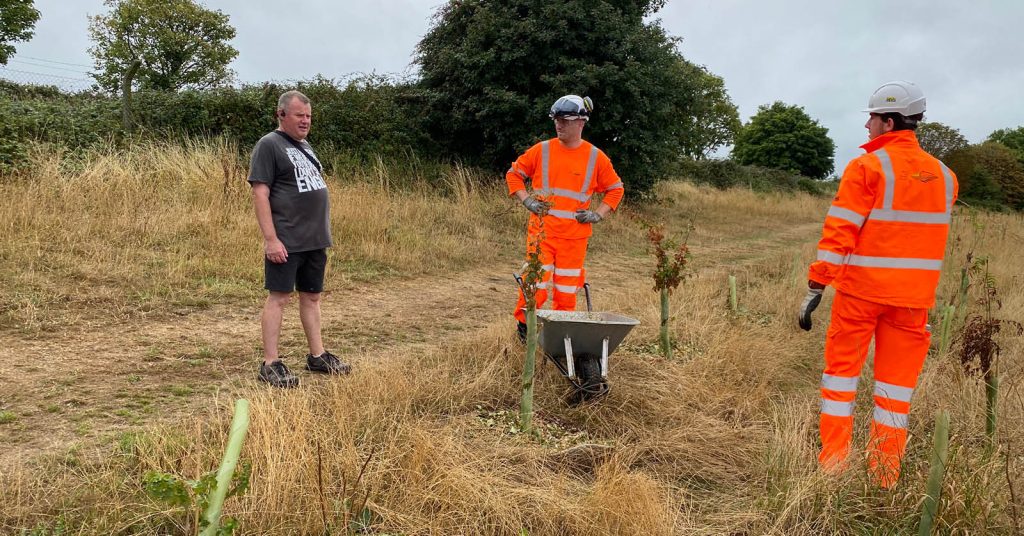 One Tree Per Child are working in association with Bristol City Council whose goal is to plant 36,000 in tribute to the number of children in Bristol's 130 primary schools.