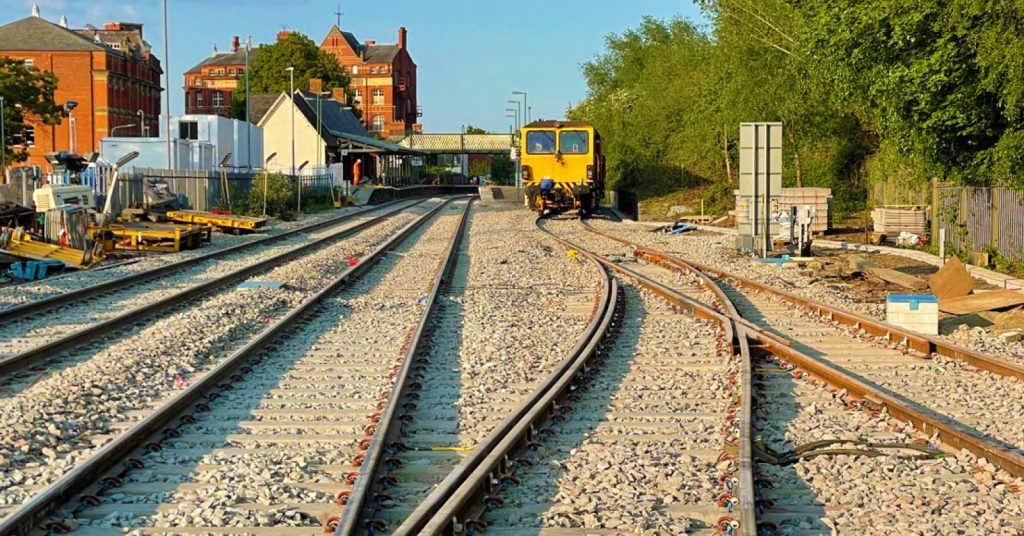 The South Rail Systems Alliance (SRSA) King's Norton division have recently added the finishing touches to a comprehensive multidisciplinary programme of works at Newtown Station, Wales.
Spread across three weeks in six stages, the team have upgraded most of the railway infrastructure that encompass the station.
Stage 1 – Drainage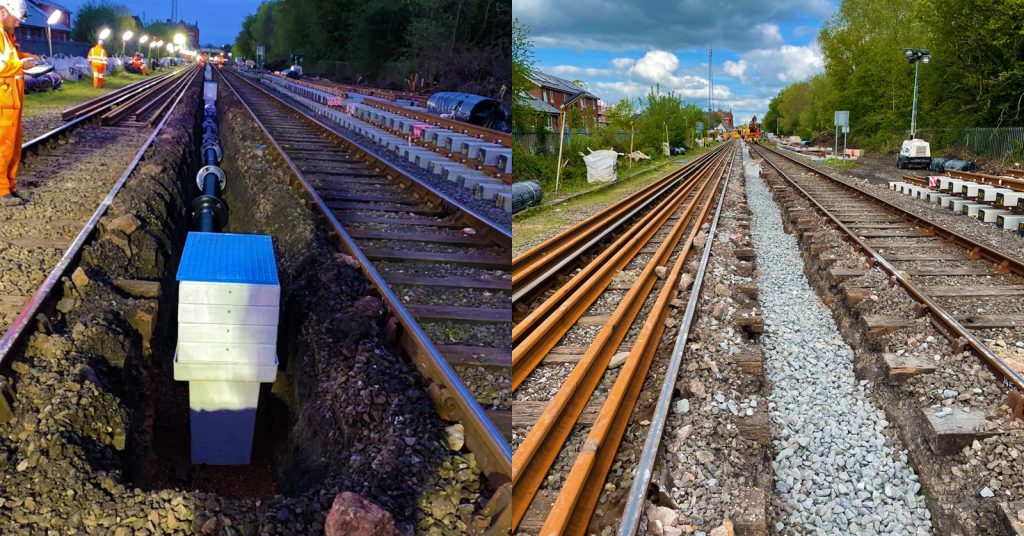 The team's work began at base level, installing multiple drainage components, including 450m 6ft drains, 85m of cess drainage with a total of 19 Catchpits along this network and 4 cross drains.
Stage 2 – First Turnout Installation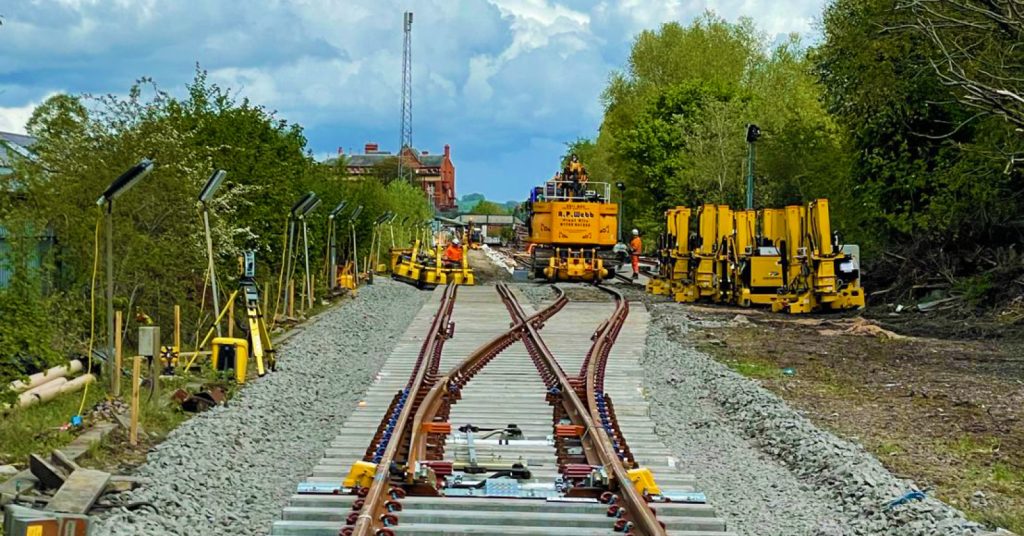 Wasting no time, they completed the installation of the Turnout point end located on 5003pts as part of the Up/Down single plainline track.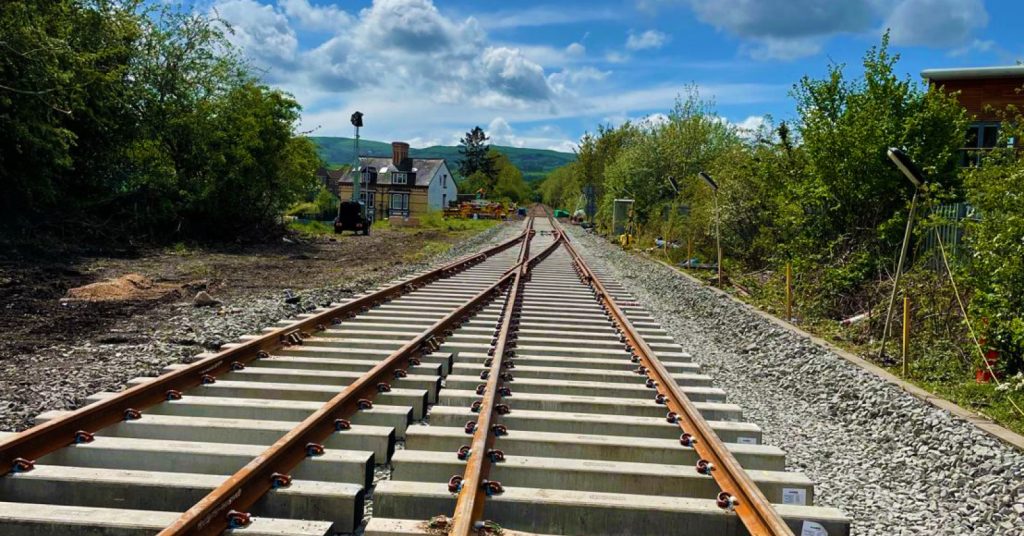 To facilitate this, the team completed 190m of track renewals, a Turnout along with replacing the ballast.
Stage 3 – Up Loop Plainline Renewal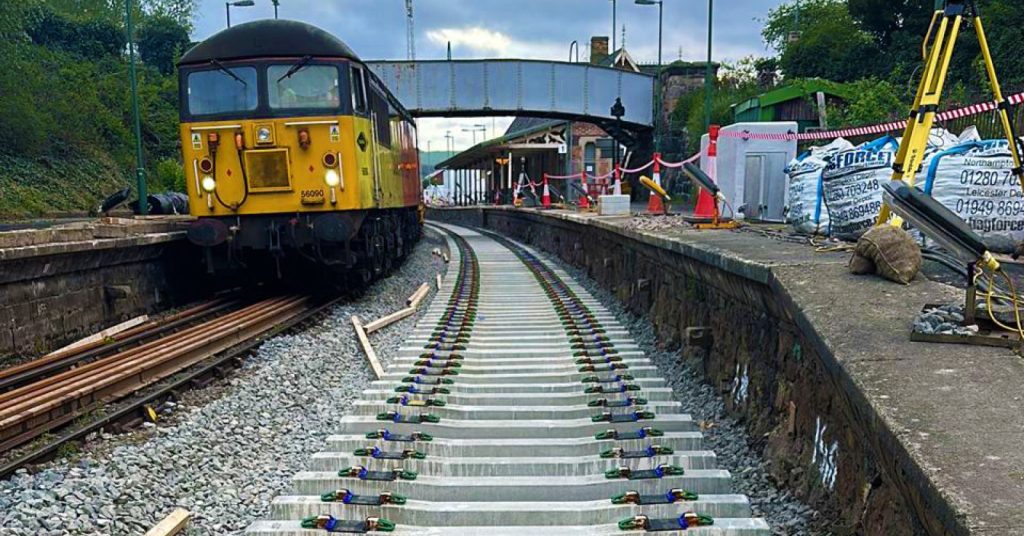 The third stage involved 505m of plain line track renewals for the Up Loop track network, with a minimum of 200mm Ballast to accommodate the upgrade.
Stage 4 – Down Loop Plainline and Down Bay Sidings Renewal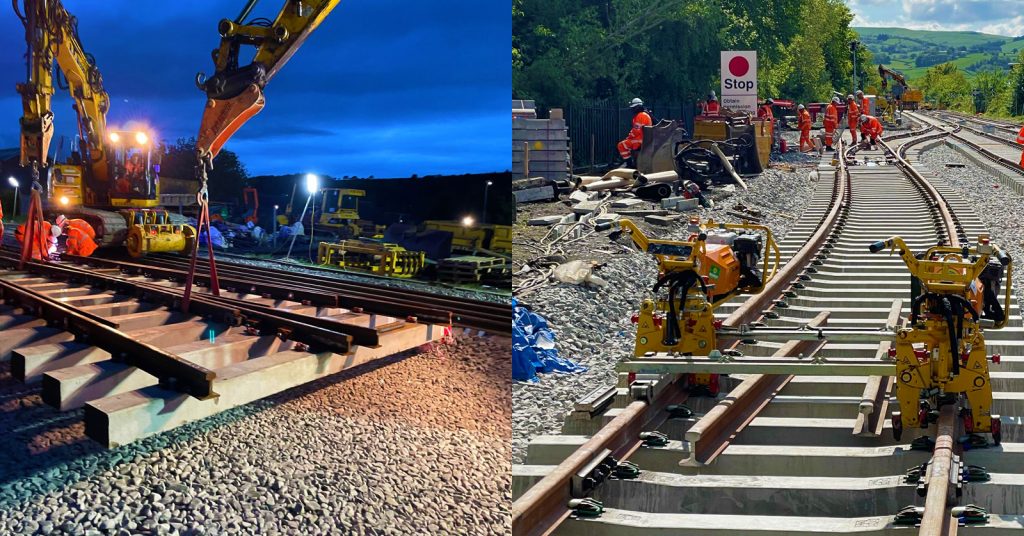 The following stage incorporated a larger scope of works, with the team installing:
80m CAT11 Plainline Renewal (Sidings)Min Ballast 200mm
440m CAT11 Plainline Renewal (Down Loop) Min Ballast 200mm
2 Turnout S&C Renewal with 300mm Ballast
1 New Fixed Buffer Stop
1 Serviceable Buffer Stop
Stage 5 – Further S&C installations on Up/Down Main Plainline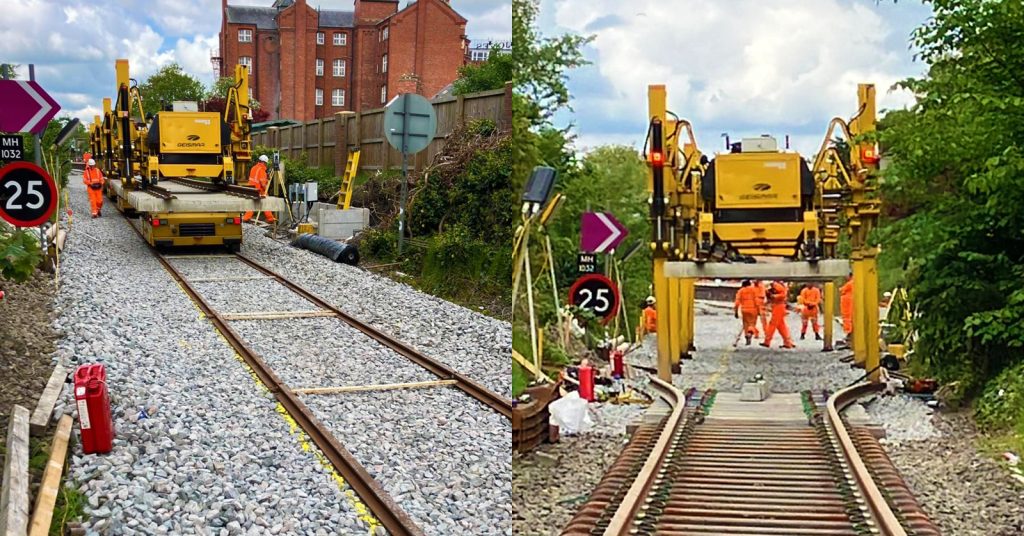 The penultimate stage was arranged on the installation of another point end, with a Turnout installed with a minimum of 300m ballast.
Other works included 60m of track renewals around the S&C panel.
Stage 6 – Tamp, Weld, Stress, Civils Works and Signalling & Telecommunications Commissioning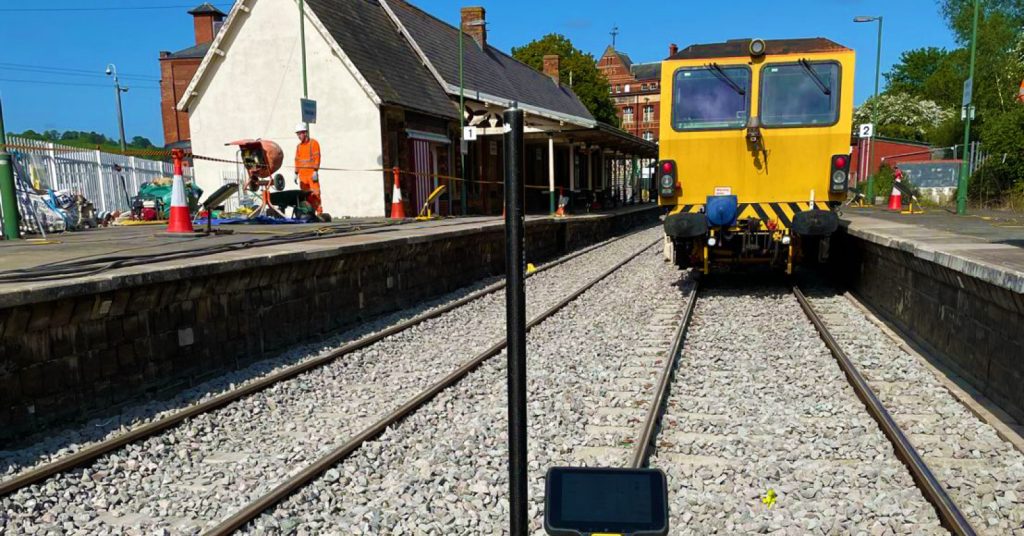 To complete the final stage and hand back to the client, the newly installed 1800m of track and 4 point ends were Tamped.
Subsequently the track received 80 welds, stressed on 11 occasions, with the new joints Cold Bolt Expanded and torqued to ensure the track remains at peak performance.
Working on single line track, the team rallied our trusted supply chain, calling on McCulloch Group's Panel Lifters, A.P. Webb's Road Rail Vehicles and our Freight division to assist with escorting materials to and from site.
All used materials from the scheme were donated to a local farm after receiving necessary approvals from our client.
The SRSA is comprised of Colas Rail, Network Rail and AECOM, an alliance created to deliver a portfolio of works across the southern region of the UK over a 10-year period.
First Published: 4th July 2023