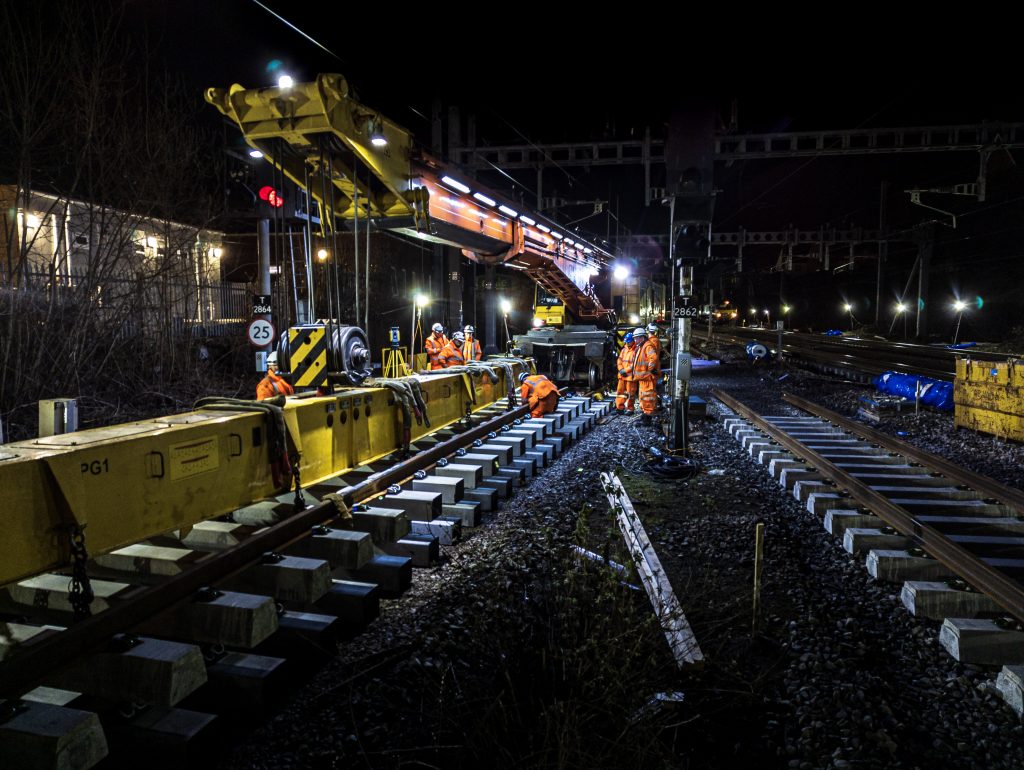 The South Rail Systems Alliance (SRSA) Bristol division have recently completed a 13-day blockade to overhaul the rail infrastructure at Newbury Racecourse station.
Encompassing the multidisciplinary blockade was the upgrade of 11 switches and crossing (S&C) and 3200m of plain line track.
Utilising the racecourse grounds, the team took advantage of the extra space to build the track panels ahead of installation.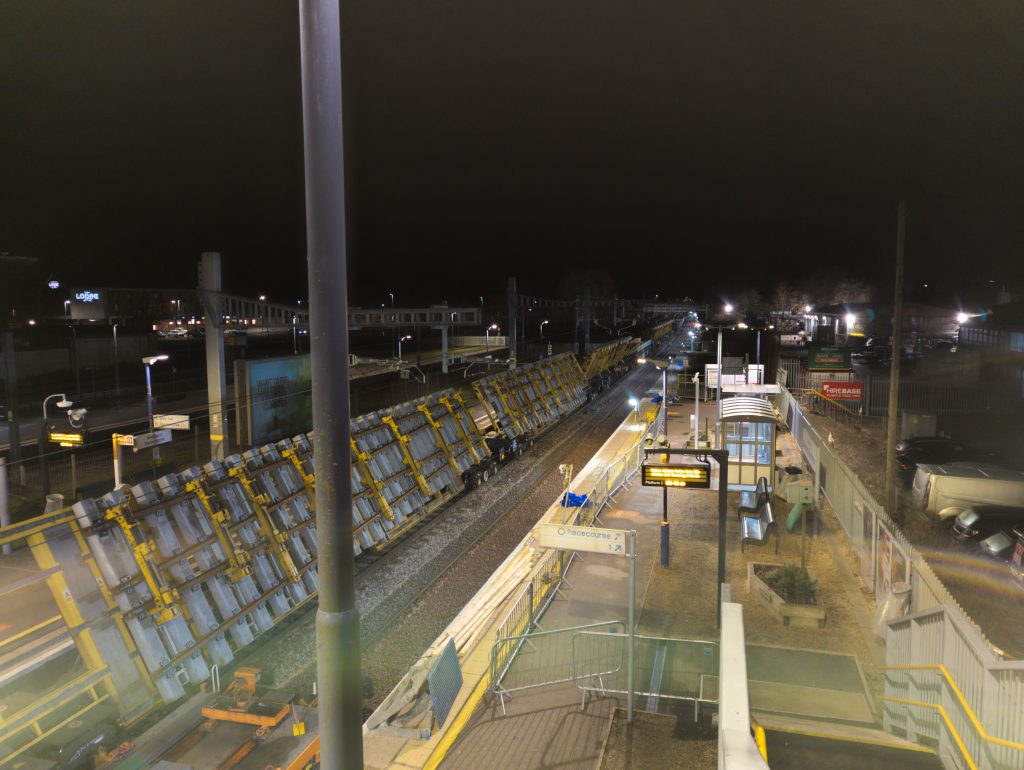 The SRSA's Signalling and Telecomms (S&T) team were drafted in to install new insulated block clamp locks, place three new location cabinets (LOC) with our Civils team handling the LOC bases.
The S&T team also handled track disconnections, troughing routes through platforms and implementing cable management sleepers in collaboration with our Electrical and Power (E&P) team.
Our E&P team were also busy updating the standard points heating while working in tandem with the S&T division.
The project was completed with OLE adjustments and some small part steelwork renewals.
The works were completed with the help of our Kirow 1200 crane lifting the heavy track panels, two of our Tampers to finalise the track position 37 Engineering Trains to transport materials to and from site.
The Bristol team could also call upon Road-Rail Vehicles, provided by AP Webbs who are part of the SRSA's trusted supply chain.
Speaking on the success of the scheme, SRSA Programme Manager, Shaun Hodges said "This was the biggest job of the year and was completed to a very high standard in challenging conditions. The output of the team was exceptional over 13 arduous days."
SRSA Wales and Western Programme Director, Brian Paynter said "This was an extremely challenging 13 days for the delivery team as problems with engineering trains and the drainage on-site hampered the Newbury plans. Despite this, the team kept going and I am extremely proud of what the South Rail Systems Alliance team achieved, and I know they all are too. The Newbury S&C and plain line volume achieved is one of those easier-to-say but harder-to-do situations and the works at Kintbury will help us solve a long-standing formation issue. Kintbury previously held the badge for the worst-performing formation site in the country with a number of subsidence issues."
Construction was completed and handed back successfully, safely, on time and to budget.
The SRSA is comprised of Colas Rail, Network Rail and AECOM, an alliance created to deliver a portfolio of works across the southern region of the UK over a 10-year period.
First Published: 25th April 2023