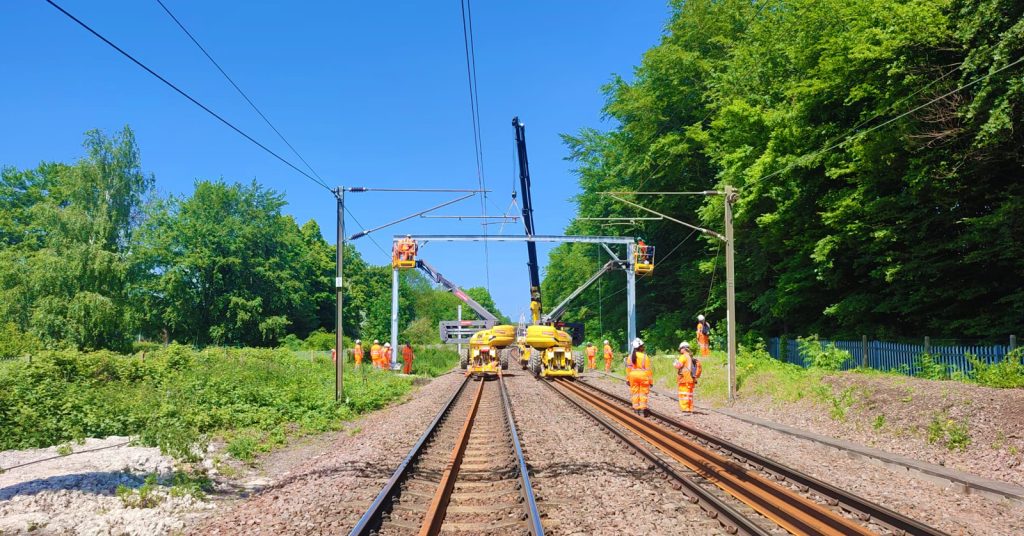 We are delighted to share following the Department for Transport (DfT), United Kingdom announcement that the South Rail Systems Alliance (SRSA) (comprised of ourselves, Network Rail and AECOM) have been appointed as Principal Contractor for the Rail Systems Delivery of Cambridge South Station.
Works are already underway alongside our delivery partners Network Rail, J. Murphy & Sons Limited and Alstom.
Rail passengers are set to benefit from a new station in Cambridge, offering quick, easy and accessible links to its world-leading biomedical campus, thanks to government support announced by Rail Minister Huw Merriman today (5 June 2023).
During construction, 300 new jobs will be created in the local area, and once delivered, the station will act as a key transport link between the biomedical campus and international gateways, such as Stanstead Airport and the Eurostar, boosting the travel network right across the region.
The SRSA are well underway with stage 1 of works for both track and OLE ahead of the opening of the new Cambridge South station.
We have wasted no time on site, with the team delivering a 300m CAT14 Track Renewals of the Up Main in the last month and 320m CAT14 Renewal of the Down Main completed last weekend.
These upgrades included under sleeper pads to comply with noise and vibration restrictions and 200mm of GeoWeb filled and compacted with Sand and 300mm Ballast to look after our site neighbours.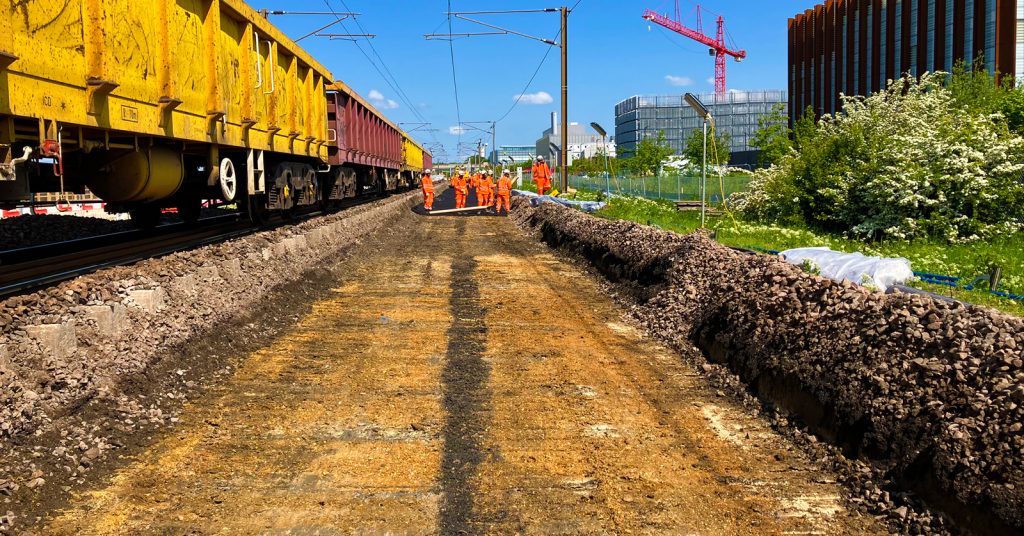 OHLE has undertaken and completed include:
34 concrete foundations
55 Piled foundations
89 Trail Holes
30 Masts and Ties installed
13 Portals/Booms installed
Transfers at 18 locations on Down and Up
More updates will come in the near future.
Published: June 5th 2023