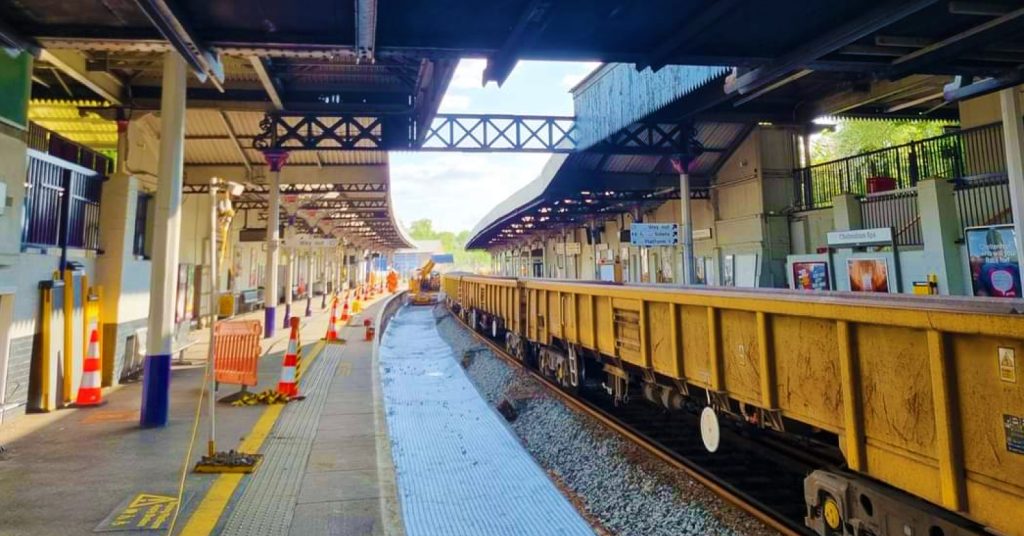 The South Rail Systems Alliance (SRSA)'s Team Bristol took part in a weekend possession at Cheltenham Spa completing over 597m of Track Renewals.
The site constraints meant the team had to modify their On Track Plant, removing counterweights from the JZ 140s used to be able to perform multiple tasks while avoiding the overhead clearances.
Other On Track Plant on site included 6 Locomotives, 1 Tamper, 5 JZ 140s, 1 Wheeled Atlas, 2 D3 Dozers and a CD400.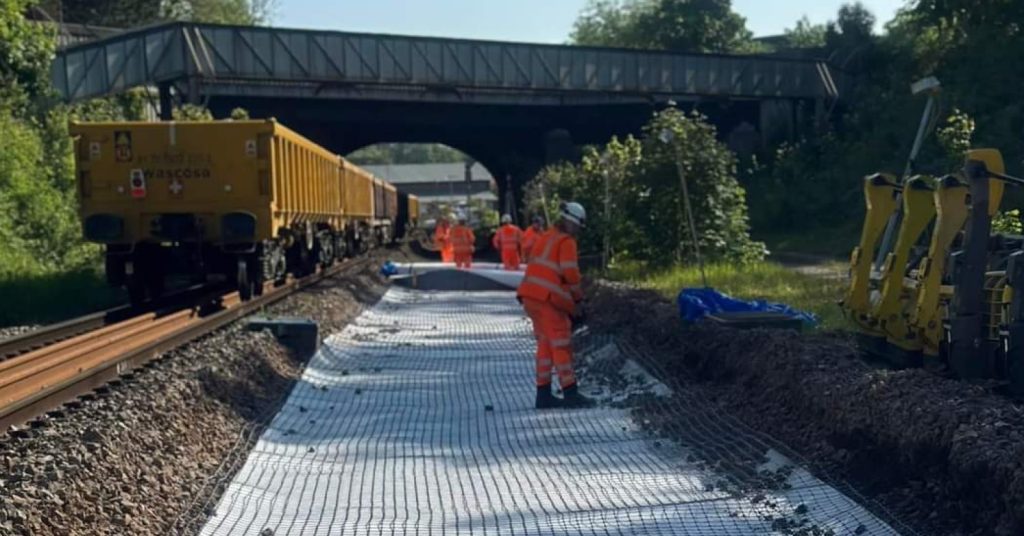 The team also completed:
300mm dig replacing sand blanket with Geogrid & Biaxial Grid
Three pairs of continuous welded rail
Two 113lb transitions
2 Insulated Block Joints
Blend of G44 sleepers and composite sleepers where necessary
As always, the team could rely on A P Webb Plant Hire Ltd, Sunbelt Rentals UK & Ireland, McGinley Support Services (Infrastructure) Ltd, Ganymede, ISS Labour Ltd, Vital Human Resources (Rail, Resources, Solutions, Security) and Stone Alliance Group for their support.
First published: 15th June 2023