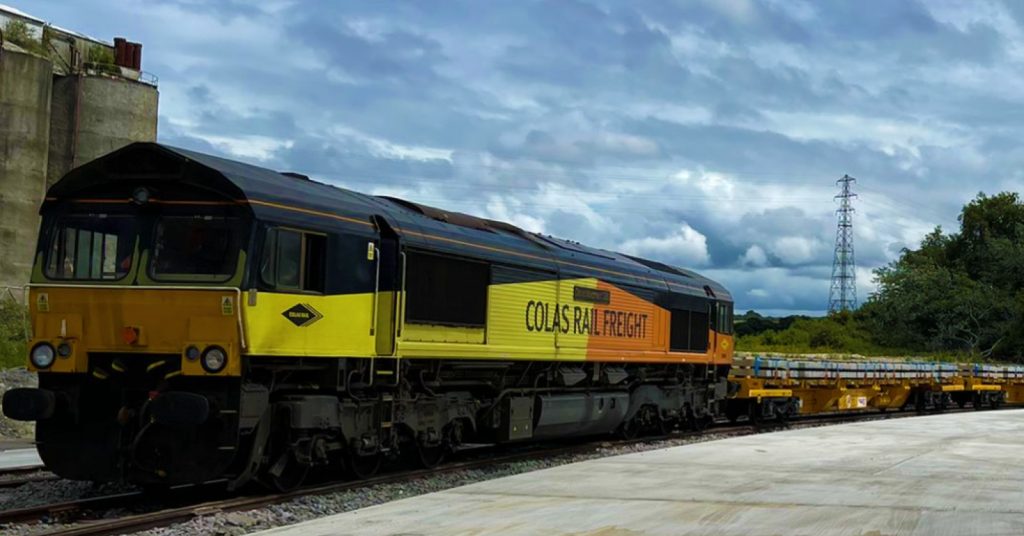 Colas Rail UK's Freight Business have introduced a new service hauling concrete sleepers from the Cemex sleeper facility in Halling, Kent on behalf of Network Rail Supply Chain Operations.
The sleepers are loaded using a new gantry crane imported from Germany, the crane straddles both tracks within the facility and can load a train on either track. This train was the first to use this section of railway in over 30 years, with the tracks being recommissioned by Colas Rail UK earlier this year.
The first train comprised of 18 loaded sleeper wagons which were delivered to the Hoo Junction local distribution centre in Kent from June 2022 for onward distribution around the rail network. Starting as an initial run, the programme across the service contract will become more frequent in 2023.
This has been a successful start to a project which has seen collaboration between Colas Rail UK, Network Rail and Cemex to initiate this new flow.