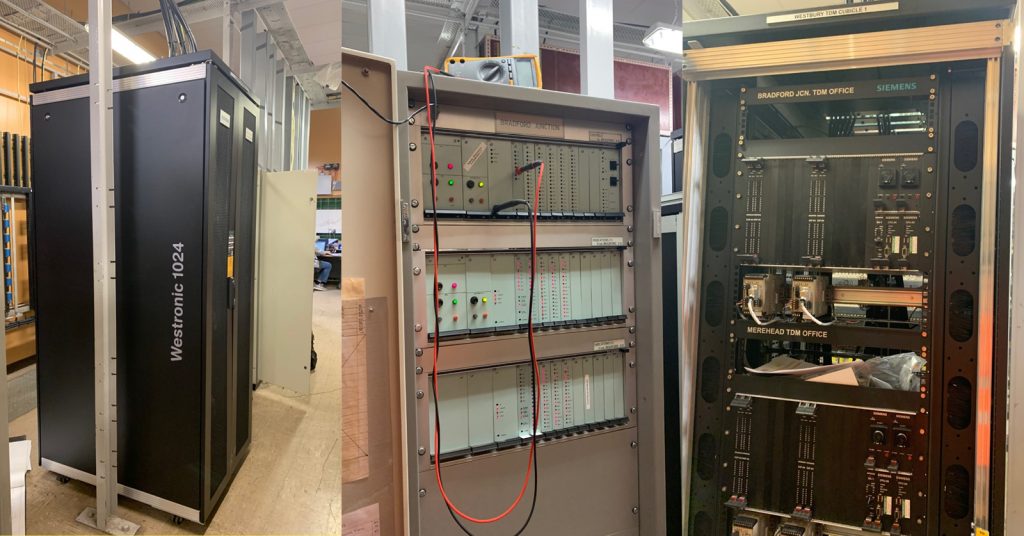 Our Signalling team have completed a major series of works on the Westbury Time Division Multiplexer (TDM) Commissioning as part of their Signalling and Telecoms (S&T) framework with Network Rail.
The team have spent the last four months holding a series of weekend possessions and midweek night shifts renewing TDM equipment at Westbury, Merehead, Bradford Junction and Witham relay rooms.
During enabling stages our team changed over and tested 79 circuits at Merehead, 185 circuits at Witham and 110 circuits at Bradford Junction. These circuits were changed over to allow the existing AP TDM to now be fed from new RD37 connectors, removing the solder tag blocks.
With these works completed, the team could shift their attention to the main phase of the commissioning, replacing the life expired AP systems with the Westronic 1024, providing a more reliable asset for the maintainer and the users of the infrastructure, the passengers.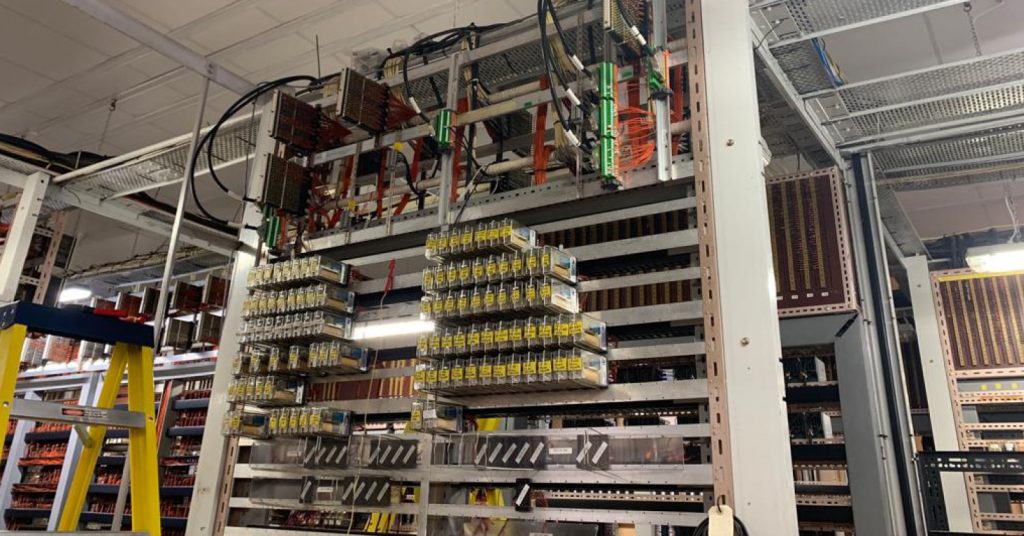 Key to the success of these renewals was through close collaboration with our trusted supply chain partners and Network Rail, ensuring works were completed on time, to budget and without incident.
Speaking about the success of the project, Acting Programme Manager, Daniel Palmer said "This was the first major milestone for Colas Rail UK and our S&T Framework with Network Rail. Given the challenges of the last year, to have completed on time was a great achievement for our team.
"I would like to pass on my thanks to all involved including Telent and Siemens who expertly delivered the Telecoms and Westronic TDM respectively. They integrated and worked well with our team from day 1 and their support has been exceptional.
"Our focus has now shifted onto the next major commissioning on the S&T Framework at Swindon Road Level Crossing as part of the Gloucester Level Crossing Package 1 Project.  We're replacing severe wire degradation at the Level Crossing and in the process upgrading the Signalling controls to modern technology which will last for years to come."