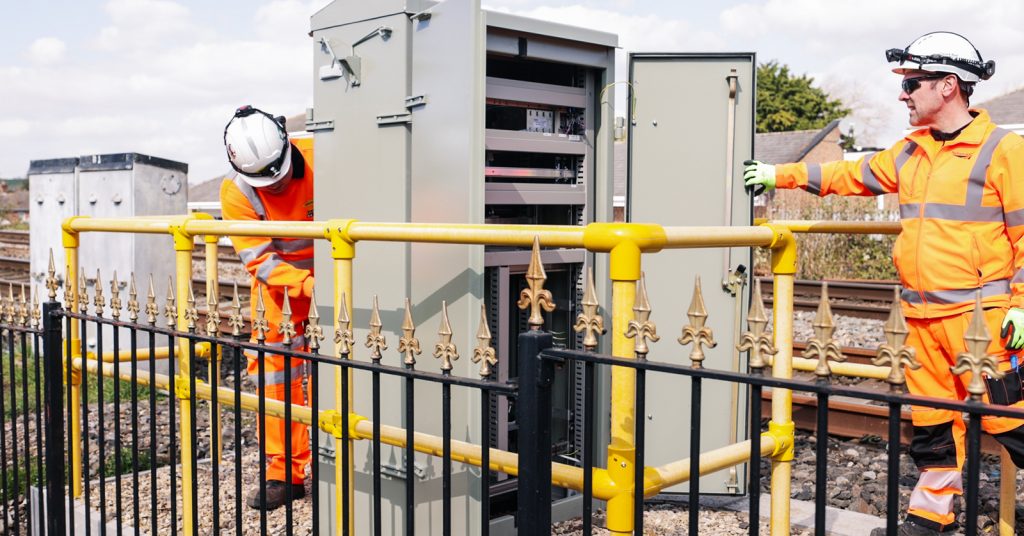 Our Signalling Team have completed a comprehensive programme of works to rejuvenate the infrastructure of the Berks and Hants (BHL) Line.
The BHL project delivered the renewal of 114 track circuits along the line, with new EBI 400 Track Circuit equipment installed. To support this new equipment, 72 new signalling location cases were installed including their platforms and retaining walls, with the fabrication of these cases provided in house by our signalling team offering our Signalling Apprentices the opportunity to develop their skills whilst providing a sustainable solution to our client.
To deliver these upgrade works required the removal of Insulated Rail Joints along the line to provide the jointless track for the final commissioning of this scheme.
The team also provided value engineering solutions to our client, providing cost and programme benefits through several initiatives, most notably a significant reduction to the required E&P scope.
The main driver for this project was to increase train detection reliability and to futureproof the network to maximise performance and minimise delays for the passengers and freight operators using this line.
Through collaboration with our client and a one team approach, our Signalling team delivered these works safely, on time and at a reduced cost as part of Network Rail's Signalling and Telecommunications Framework.