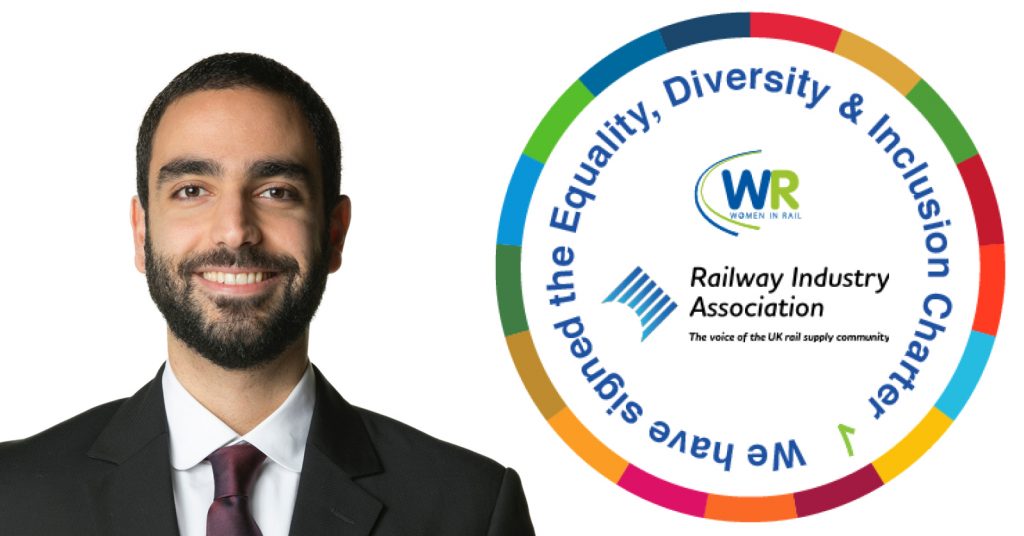 We're delighted to announce that our Head of Operations for Services, Sepehr Samsarzadeh has joined the newly established EDI Charter Working Group set up by the Railway Industry Association (RIA) and Women in Rail.
The first meeting of this group took place in late February, with the role of the EDI Working Group being to drive the positive equality, diversity and inclusion agenda within the UK rail industry, in line with the objectives of the EDI Charter.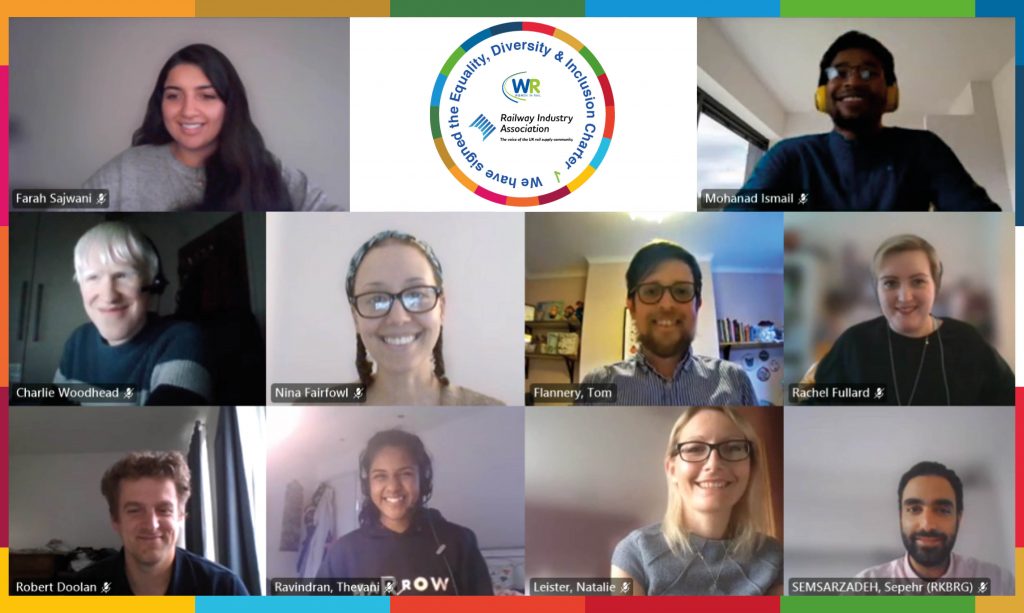 The group will liaise with EDI Champions to encourage collaboration between signatory companies which include Network Rail, Young Rail Professionals, the British Transport Police and a host of Tier 1 Rail Contractors to share best practices and success stories. It will circulate information, news and details of resources and initiatives (for instance, through quarterly newsletters, posts, blogs, opinion pieces and events).
Speaking about joining the group, Sepehr said "I was given the opportunity to grow in the UK, and at Colas Rail so I want to give something back. Diversity and equality are key values for Colas Rail, as we are truly an international company, always promoting equal opportunities and diversity in all aspects. We also have a set target to meet for gender equality each year, by increasing female recruitment at all levels.
"Coming from an international background, growing up in the Middle East and then living and studying in London, one of the most diverse cities in the world, equal opportunity has always been important to me. I joined Colas Rail's graduate scheme in 2014 and it has always been crucial for me to take part and drive equality, diversity and inclusion initiatives in Colas Rail and the Railway Industry."
The EDI Working Group will be politically neutral and will define its own vision and mission. Women in Rail and RIA will be sitting as Facilitators on the EDI Working Group, supporting its members achieve their objectives.
In a joint comment, Adeline Ginn MBE, Founder and Chair of Women in Rail and Kate Jennings, Policy Director at RIA said:
"The EDI Charter is an important milestone on our industry's EDI journey and the work of the EDI Working Group will be crucial in helping drive the changes the rail sector needs to make it a more attractive, diverse and inclusive industry."