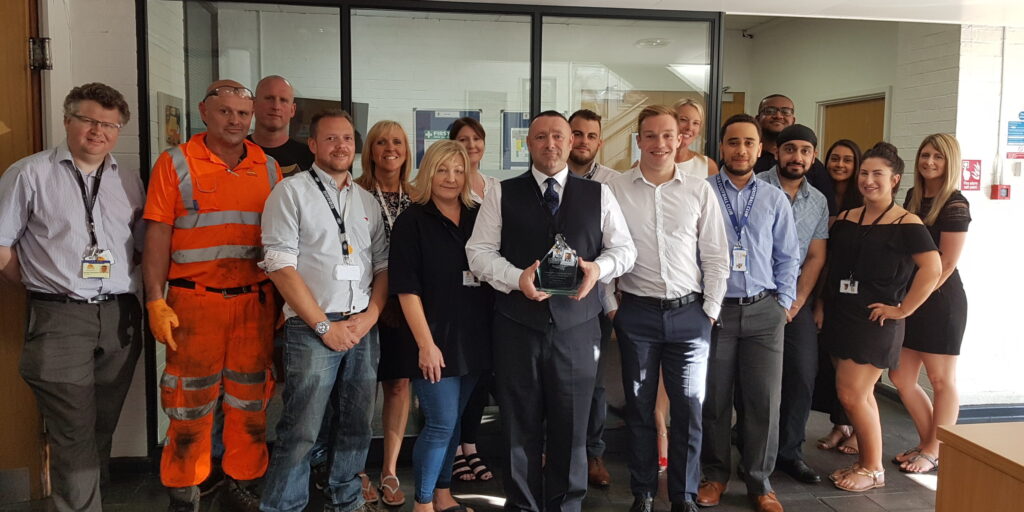 Our OTM team won the award for "OTM Supplier Demonstrating Operational Excellence".

The Network Rail Plant Awards has gained significant momentum. Far from being just another award, it acknowledges plant suppliers (who enable the rail industries work to be delivered) and offers suppliers and individuals a prime opportunity to be truly recognised against real and measured attributes of excellence. There are several categories chosen by Network Rail to recognise and reward those who are delivering a quality service, leading in the supply of safe and reliable plant and to highlight those companies who are really making a difference. Our OTM team won the award for "OTM supplier demonstrating operational excellence".
Anthony Birrell- Regional Operations Manager-LNW Services said "I feel that to win an award like this, is a recognition of the hard work from all departments, helping us to deliver a high standard of work, not just the machine crews or the managers, but the efforts made by all of the support staff"
Colas Rail supplies (On Track Machines) OTM's to Network Rail operating 26 machines covering four Regions, the LNW North, the LNW South, the Western and the Southern Regions (Wessex, Sussex, Kent and Anglia) as well as two tampers in the Southern Regions.