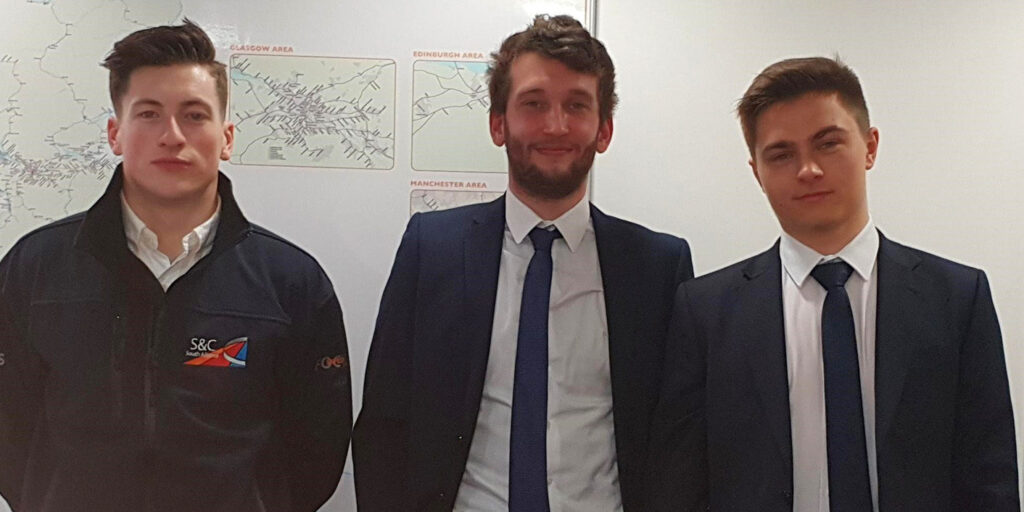 We congratulate Venantas Krasauskas who won the first Apprentice Safety Challenge.
18 entries were received and only three made it through to the finals which is a huge achievement for Fraser O'Connor, Thomas Walton and Venantas Krasauskas who were all invited to present their ideas to a panel of judges which included Steve Mann SHEQ Manager, Natasha Dixon -Training and Apprentice Manager, Jude Tymon – Head of Wellbeing, Health & Safety Behaviours and Gavin Jones Head of Signalling for Infrastructure. The challenge focused on being able to:
Understand Risk
Demonstrate Investigation skills
Design Risk Controls
Implement Business Change
Demonstrate Post Implementation Review Skills
Report on Business Performance Improvements
Venantas' Safety Challenge focused on employee welfare and cold weather working and he introduced the use of hand warmers, which were worn inside gloves to increased productivity on site during these weather conditions. His presentation was a great success, demonstrating that his project was well researched and the implementation was well executed. He showed growth and confidence and all judges were very impressed. Well done all to all and a special congratulations to Venantas Krasauskas.