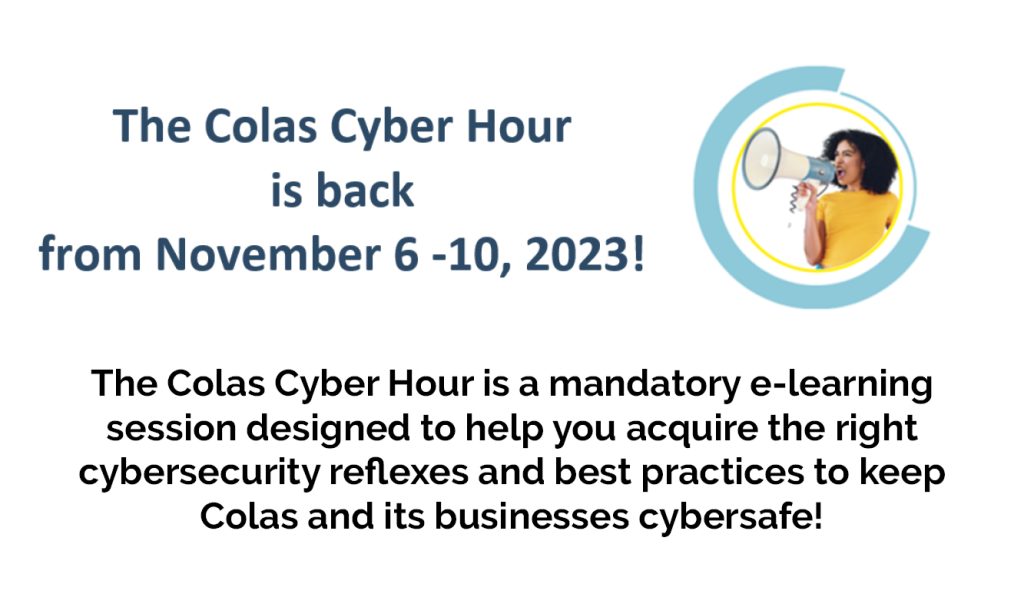 You participated in Cyber Hour 2022 and we thank you for your commitment to keeping Colas cybersafe. Cyberattacks are a genuine threat and cybersecurity reflexes are our first line of defense.
That's why we need to keep our guard up! So Cyber Hour is back, with another 1-hour session covering best practices in cybersecurity!
If you do not complete the session, your Colas IT access will be disabled.
To access the training you should have received an email from noreply@terranovasite.com with instructions to log into the training.

This training can be completed with either a computer, tablet or mobile phone.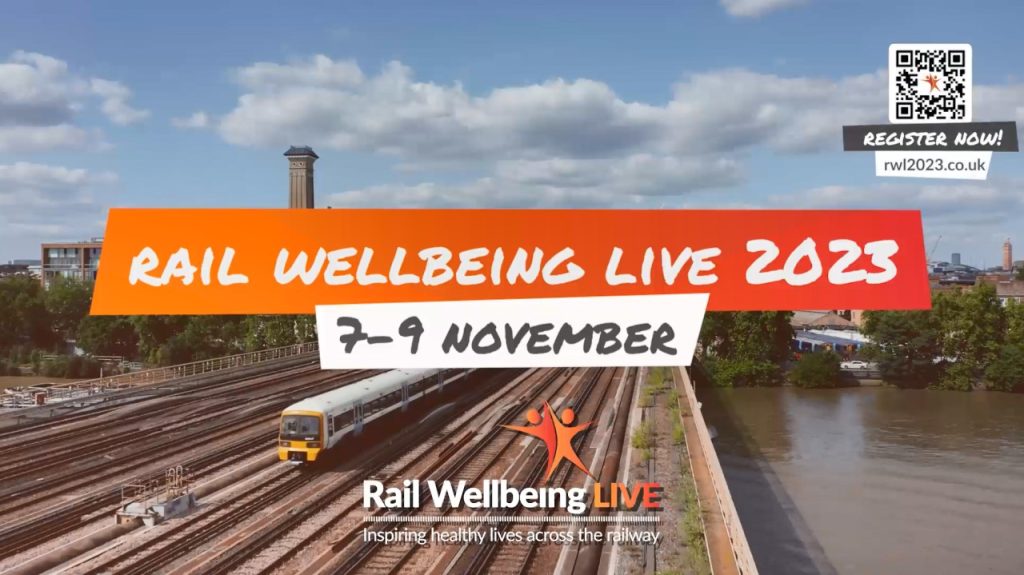 ---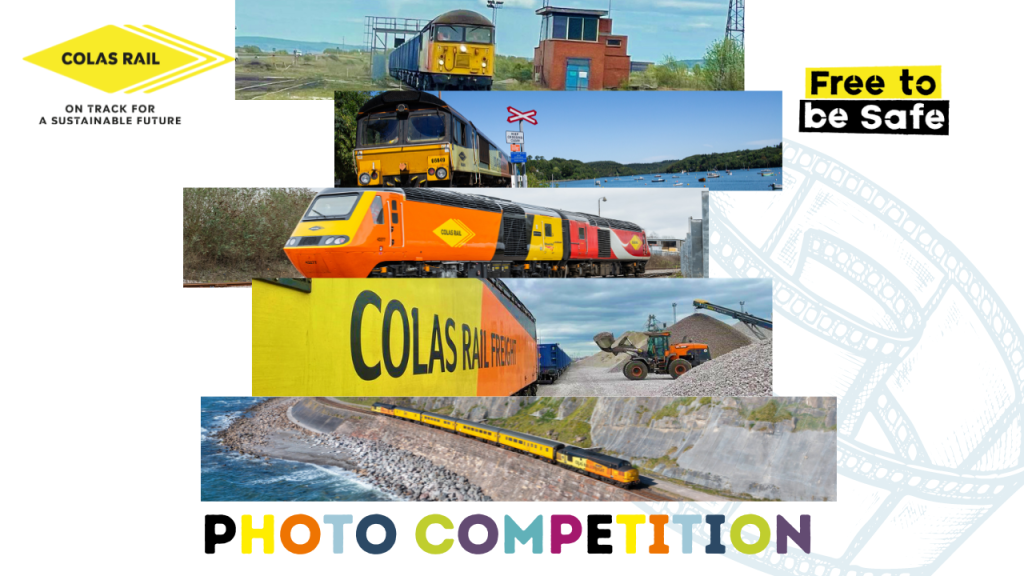 We're delighted to share that the shortlist for our Freight Photography competition has been released!
To get involved and to select your favourites you can check out the voting form here and select your three favourite photos, with the photo with most votes winning the Public Choice Award!
Our judging panel are busy at work selecting their winners, with the annoucement of the winners to be made soon.
Please see the video below for the options to choose from.
---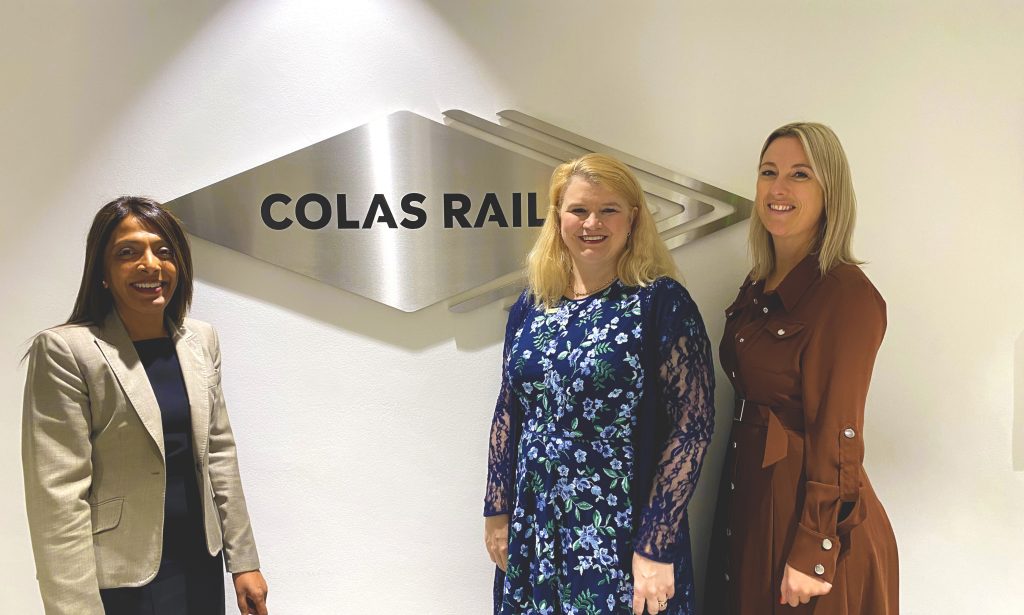 We're delighted to share that Colas Rail UK has teamed with The Women in Engineering Society (WES) to actively provide and support our female workers with personalised support as part of our core values of caring, sharing, and daring.
---
Refer A Friend Scheme Extended To 31st December 2023!
Following on from the great success of the Company's Refer a Friend scheme and the continued growth of our business areas, I am delighted to announce the scheme's extension to 31st December 2023.
Our first recruits under this scheme have now successfully passed their probation, which has enabled the company to make our first payments to our referrers.
How does the person I am referring apply for a role?
In order to be eligible, the referring employee must submit the CV direct to the Recruitment team via recruitment@colasrail.com with a subject header of "Refer a Friend".
The refer a friend programme applies to any vacancy with CRUK, take a look at our current vacancies page to see what jobs we have on offer.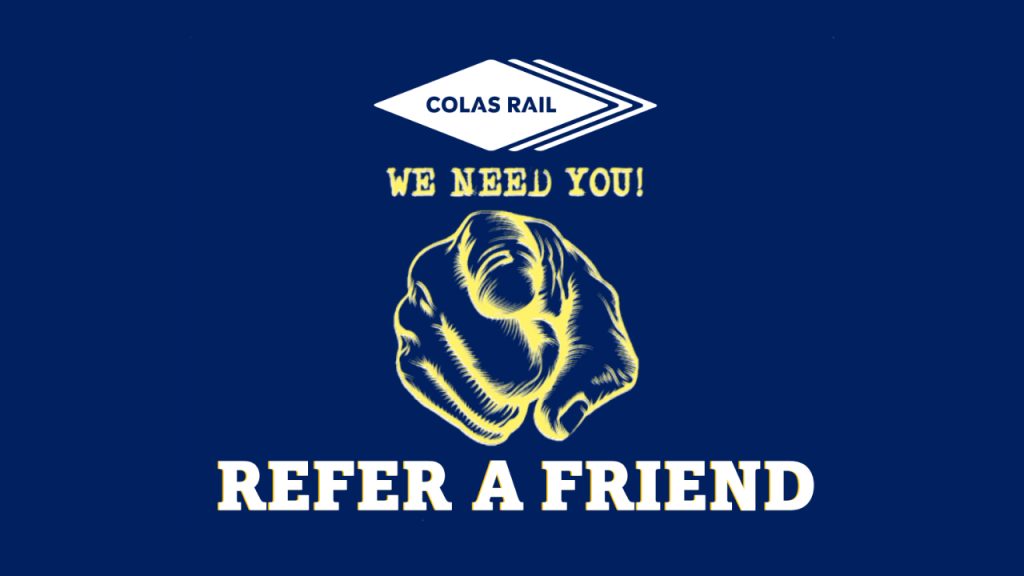 ---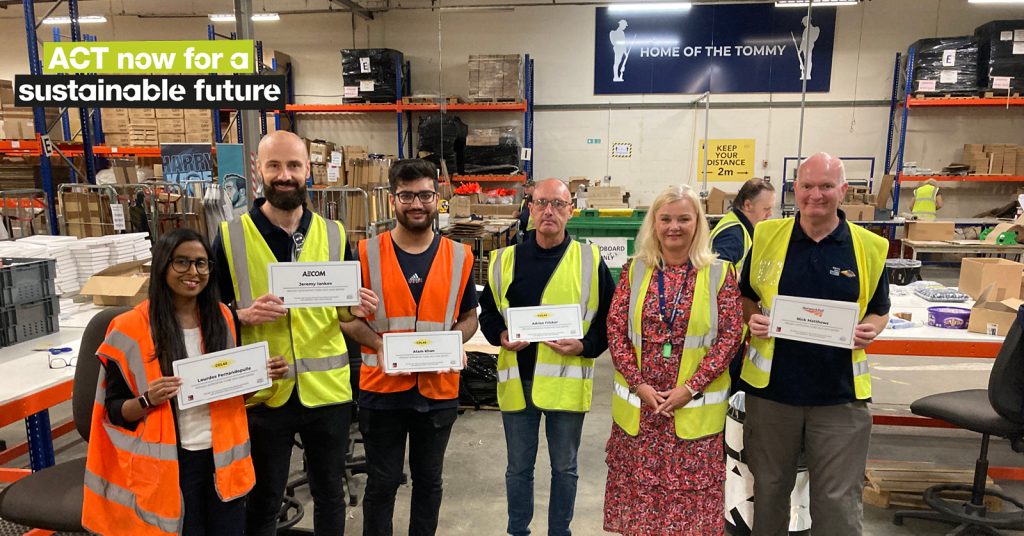 The South Rail Systems Alliance's (SRSA) Transformation team recently spent two days volunteering supporting their Royal British Legion Industries' (RBLI) workshop in Aylesford.
Working alongside the RBLI's team of armed forces veterans and colleagues with disabilities, the group assisted with the packaging of traditional and solar powered Tommy Figures along with commemorative wooden Union Jack wall art amongst other products.
---
To celebrate Black History Month (BHM), we asked our We By Colas Rail network's Champions and Members some questions including:
BHM is a celebration of…
We have a dream that one day…
In black history, I'm inspired by…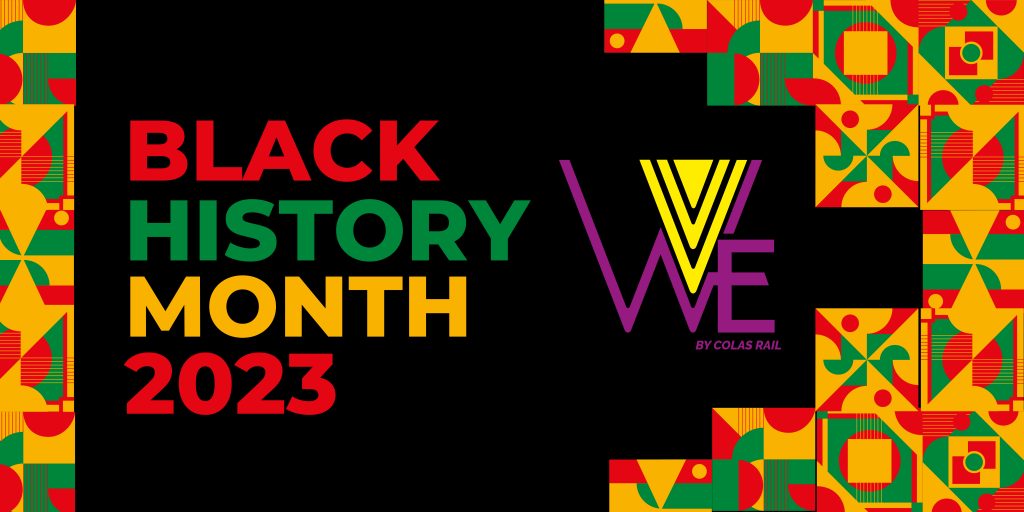 ---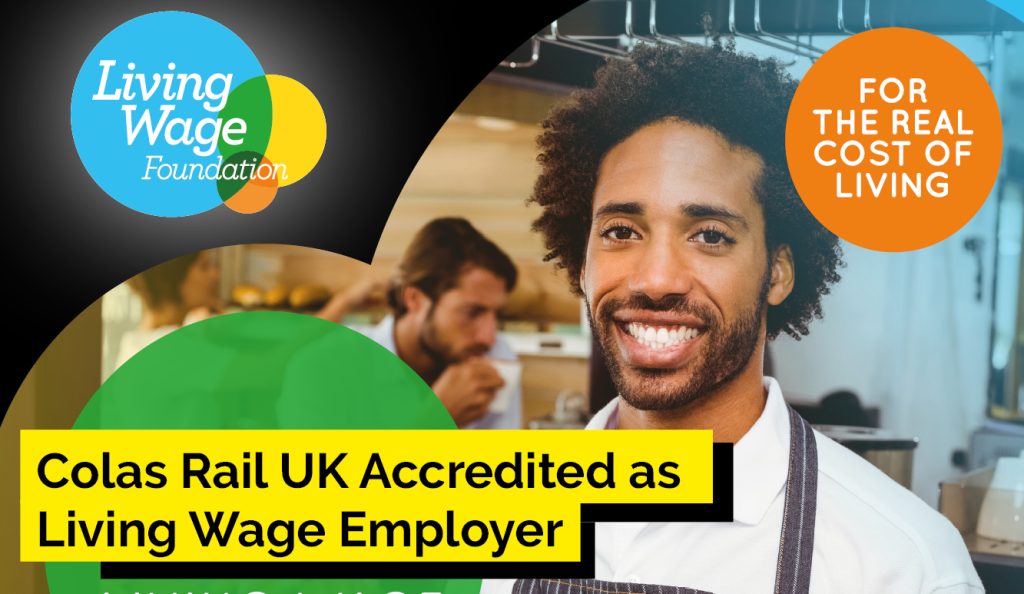 We are delighted to announce that Colas Rail UK is now an accredited Living Wage Employer! This means that every member of staff working for Colas Rail UK will earn a real Living Wage.
The real Living Wage is higher than the government's minimum, or National Living Wage, and is an independently calculated hourly rate of pay that is based on the actual cost of living. It is calculated each year and is announced by the Living Wage Foundation as part of Living Wage Week. It is currently £12 in the UK, with a higher rate of £13.15 for London, reflecting the higher costs of living in the capital. Nearly 14,000 organisations, including [organisation name], voluntarily choose to pay the real Living Wage because we believe that a hard day's work deserves a fair day's pay. 
---
---