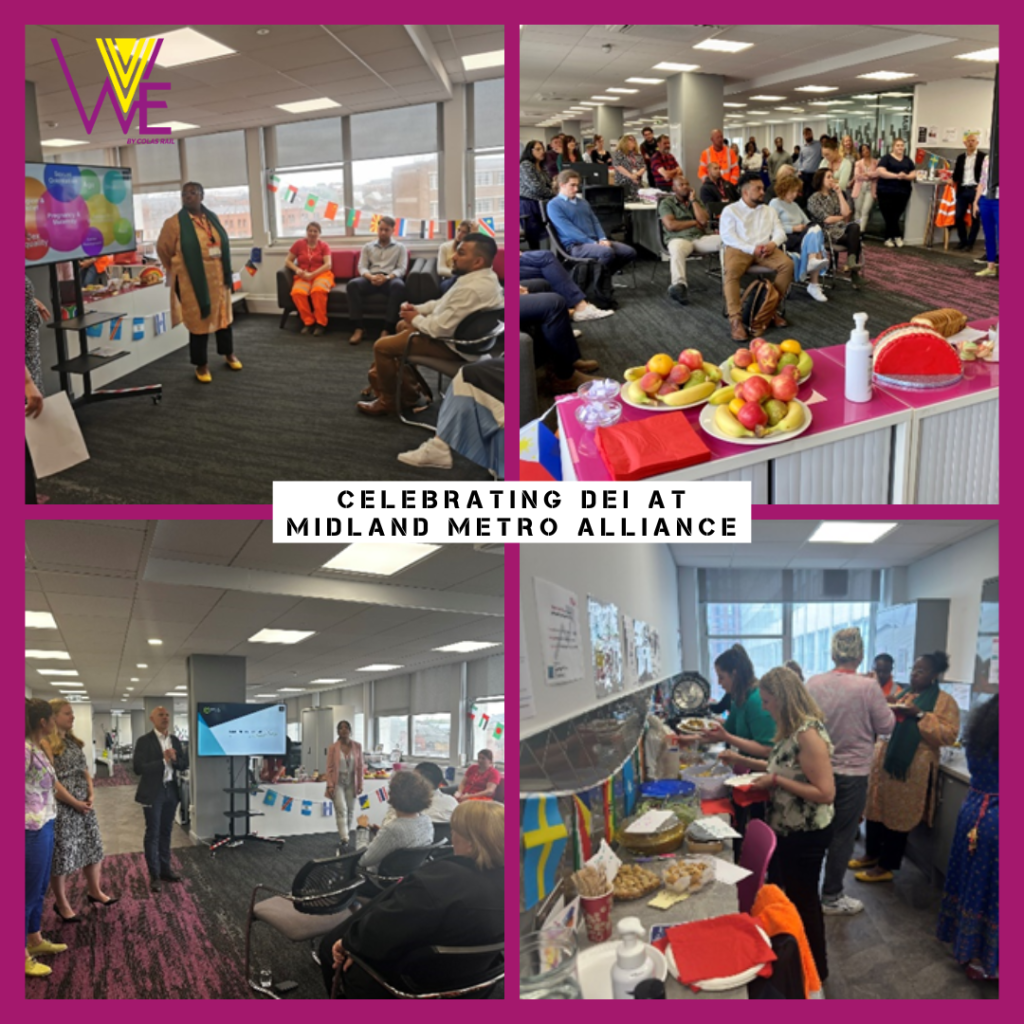 A delicious day of cultural celebration was enjoyed by our team at Midland Metro Alliance as part of their dedication to Diversity, Equity, and Inclusion.
A special EDI lunch hour was spent enjoying delicacies from several continents. The event gave an excellent opportunity for the Alliance to come together and partake in a beautiful cultural exchange. We were able to celebrate and respect the diversity of our team's cultural heritage by enjoying authentic foods from various backgrounds.
The hour was also used to discuss how we can all support EDI at work through initiatives and campaigns to guarantee that all employees have the ability to learn about, engage in, and support these projects while also feeling valued as a community. This was carried out in collaboration with our We By campaign.
The event was organised by EDI champions Maria Ion, Marwah Aziz, Jenny Mullett, and Amy Hands together with Colas Rail UK and Egis colleagues who spoke to staff about the value of DEI.
Those who attended were encouraged to become a DEI member or champion. As well as contact details on who to contact for more information as well as accessing the internal We By site located on our Intranet.
First published: 14th June 2023