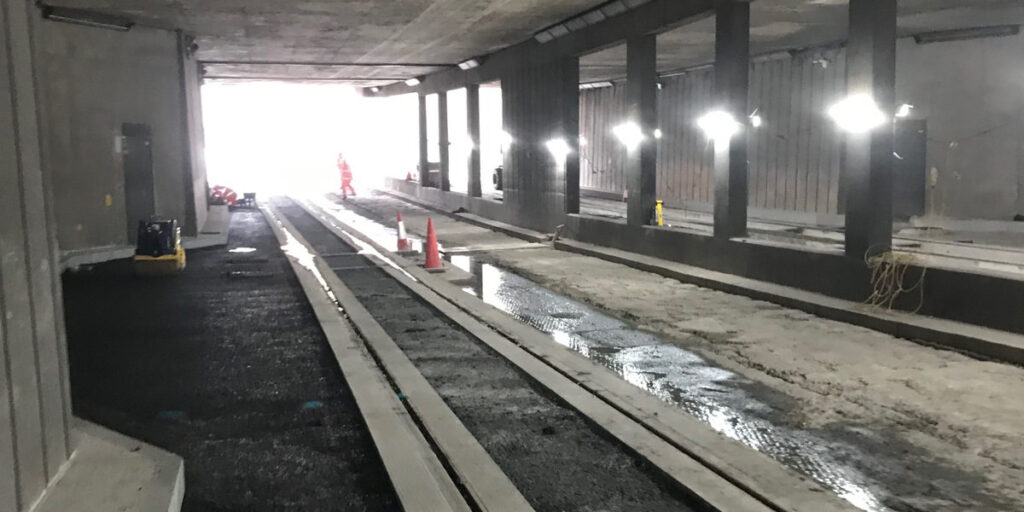 Colas Rail UK's Urban Division is a key partner in The Midland Metro Alliance, where works continue to make good progress on the second phase of the Birmingham Westside Metro extension to Edgbaston despite the impact of COVID-19.
The Midland Metro Alliance temporarily paused construction activities following the stringent social distancing rules introduced by the UK government on 23rd March.
The decision was taken to ensure the health and wellbeing of both the operatives and the general public whilst further guidance was sought relating to construction activities.
On 31st March, further advice and clarification was provided by the Secretary of State for Business, Energy and Industrial Strategy along with updated Site Operating Procedures from the Construction Leadership Council on 2 April 2020. Following this, and with further careful consideration, works on the Edgbaston phase of the Birmingham Westside Metro extension resumed in a reduced capacity in line with industry safety procedures.
Thanks to the proactive approach of the site and safety teams, solutions were quickly developed and implemented and work recommenced on 3rd April.
Modifications included a comprehensive remodelling of the welfare and storage facilities, increased sanitisation and PPE stations, monitoring of employee temperatures on arrival, and the adaption of work activities to allow staff to maintain social distancing.
Site activities were initially focused on primarily machine based operations with other activities, such as drainage and laying pavement, being introduced as employees became more familiar with the new way of working. The reduced volume of the general public in the vicinity of the route, allowed the team, with the agreement of the client, to obtain some positive benefit by closing additional sections of road earlier than expected and therefore accelerating some elements of work, in order to create less disruption for stakeholders.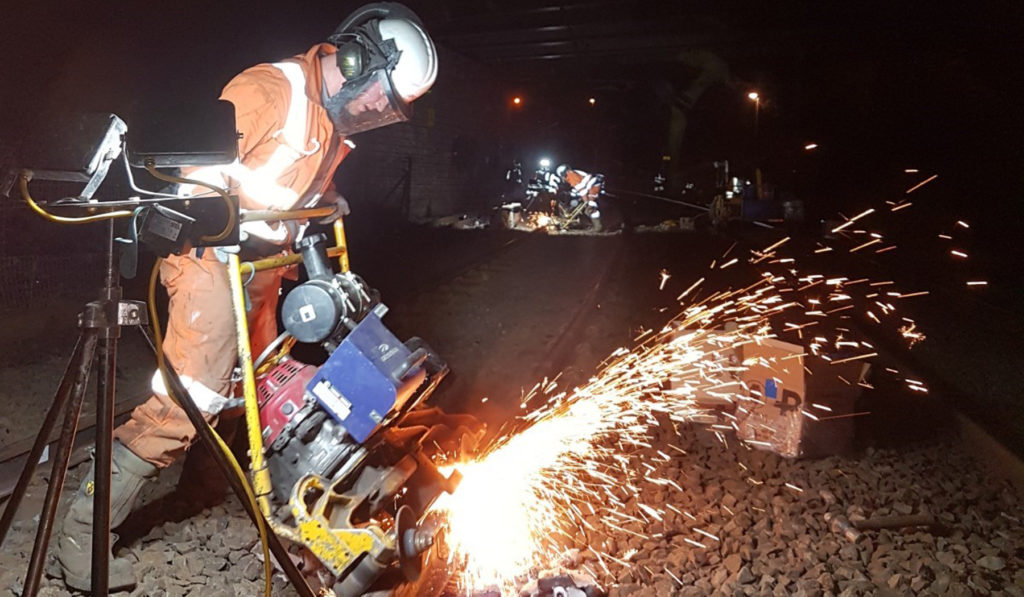 In parallel with these works the team has also undertaken essential track replacement works on a section of track that had come to the end of its operational life on the existing West Midlands Metro tram system. This has helped to ensure a reliable service for customers, particularly key workers, who rely on trams to provide vital transport links and access to local communities during the COVID-19 outbreak. This work commenced on 5th April and much progress has been made with the works now more than 50 per cent complete.
Iain Anderson, Colas Rail UK's Managing Director of Urban & Industries said, "The commitment and willingness of the Midland Metro Alliance to adapt to change has been impressive. To only lose one week of productivity during this unprecedented time demonstrates the teams continued commitment and professionalism which has been key to the successful delivery of this project."
The Midland Metro Alliance is a team of planning, design and construction specialists building a number of new tram extensions across the West Midlands. It comprises of Colas Rail UK, Colas, Auctus, Barhale, Bouygues UK, Egis, Pell Frischmann, Tony Gee and Partners and the West Midlands Combined Authority, which owns West Midlands Metro.