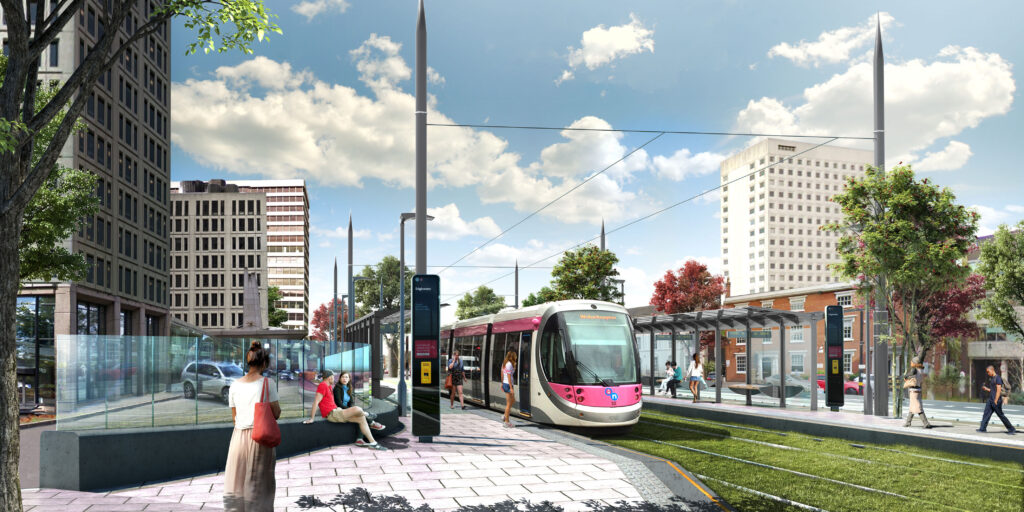 The Midland Metro Alliance (MMA), a £1.3bn contract over ten years working on behalf of the West Midlands Combined Authority (WMCA), will expand the tram network by approximately 32km whilst also helping enable social and economic regeneration across the region.
The partners that comprise the MMA are the West Midlands Combined Authority, a consortium of design experts from Egis, Tony Gee and Pell Frischmann and contractor Colas Rail, supported by sub-alliance partners Colas Limited, Barhale, Bouygues UK and Auctus Management Group.
The Midland Metro is an environmentally friendly electrically powered system that carries nearly 8 million passengers between Birmingham and Wolverhampton.
The MMA's first light rail maintenance work commenced in June and is making excellent progress with two major milestones hit recently with the successful pouring of concrete and the first 60 meters of replacement track being laid along the Bilston Road (A41) in Wolverhampton.
Further enabling works have also kicked off in Birmingham in preparation for trams running to Edgbaston by 2021 (as pictured).