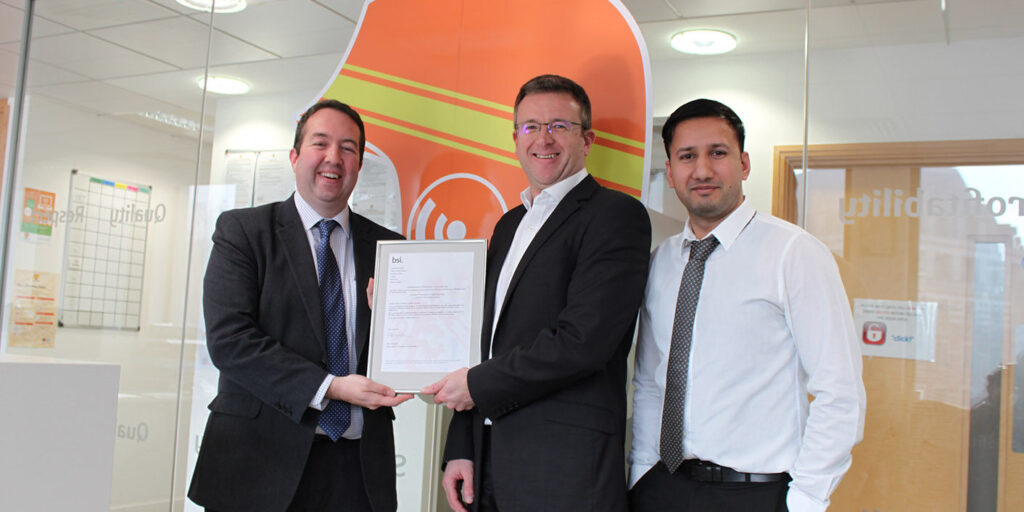 The new international standard, replaces OHSAS 18001 and sets out the requirements for those organisations who wish to create and maintain a safe and healthy working environment for all. BSI has engaged with each of the ten clients who have been through a rigorous assessment programme to the FDIS (Final Draft International Standard) and a further review against the actual publication of ISO 45001.
CBRE GWS EMEA, Colas Rail Ltd, EMCOR UK, Eurovia UK, Interserve, Morgan Sindall, OKI UK Ltd, OPG, Overbury and Ringway Jacobs are the first ten UK and worldwide companies to have been independently assessed by BSI and achieve conformity to ISO 45001 Occupational Health & Safety.
Paul Taylor, Safety & Sustainability Director, said:
"Colas Rail is very proud of achieving compliance to ISO 45001. This has not only helped us enhance our health & safety management system but also puts Colas Rail in an elite category of businesses that meet the level of excellence recognized internationally"
Jean-Pierre Bertrand, CEO said:
"This is a great achievement demonstrating our commitment to Health and Safety as a core value for Colas Rail UK".
BSI is the business improvement company that enables organizations to turn standards of best practice into habits of excellence. For over a century BSI has championed what good looks like and driven best practice in organizations around the world. Congratulations to everyone involved in achieving this milestone.