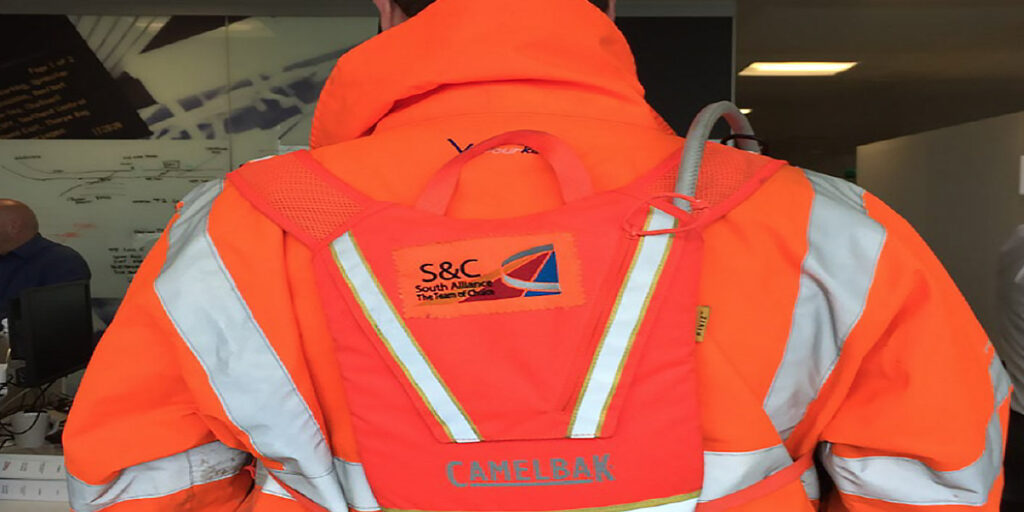 Which comes just in time for World Environment Day on 5 June. "Beat Plastic Pollution", the theme for World Environment Day 2018, is a call to action for all of us to come together to combat one of the great environmental challenges of our time.
The theme invites us all to consider how we can make changes in our everyday lives to reduce the heavy burden of plastic pollution on our natural places, our wildlife – and our own health. While plastic has many valuable uses, we have become over reliant on single-use or disposable plastic – with severe environmental consequences. A recent Safety Challenge submitted by John Gosney,
Graduate Technical Engineer – Infrastructure entitled – Eliminating Dehydration, Heat Stress and Plastic Waste on the Railways – A Call to Action focused on the need for employees to stay hydrated at work without increasing plastic waste produced on site through the use of plastic water bottles.
John's report posed some interesting questions and the solution has been well received.
Use of disposable plastic bottles – is it sustainable?
The Facts:
38.5m bottles of water are consumed each day in the UK and only 50% make it to recycling with only 7% being recycled into new.
162g of oil and 2 litres of water are required to manufacture a single 1 litre volume disposable PET bottle = 100g CO2
Plastic bottles take 450 years to decompose
Disposable plastic bottles might not be a sustainable option and neither is dehydration out on site.
Facts:
70% of our bodies are made up of water
By the time a worker is thirsty he or she is already 2 to 3% dehydrated
1% dehydration in a person can lead to a 12% reduction in productivity
So is there a sustainable &practical solution?
One solution we have trialled is the use of the Camelbak, a backpack with an inner lining that can store 2 litres of drinking water.
The benefits found include:
It is hygienic as it can be cleaned out with anti-bacterial tablets.
It has a lifespan of 3 years
It can be filled from 15 litre containers that are returned to the supplier for washing and refilling so no plastic waste.
The Camelbak which has been piloted over the last few weeks on Colas Rail track sites has been well received and will now be implemented on our Track Projects going forward which will eliminate the use of plastic bottles on our track sites. Which is a massive achievement. Said Lahssioui, S&C South Alliance Director said
"Our people work extremely hard and during periods of extreme heat it can be difficult to make sure people stay hydrated. The safety challenge initiative proposed by our Engineer graduate John Gosney, highlighted some mitigation by introducing the Camelbak trial as an alternative to bottle water and this has been so positively received by staff on site. It will benefit our staff and ensure they continue to work in a safe environment going forward especially during hot weather periods, the fact that we get to help the environment by not using plastic bottles is a bonus too"