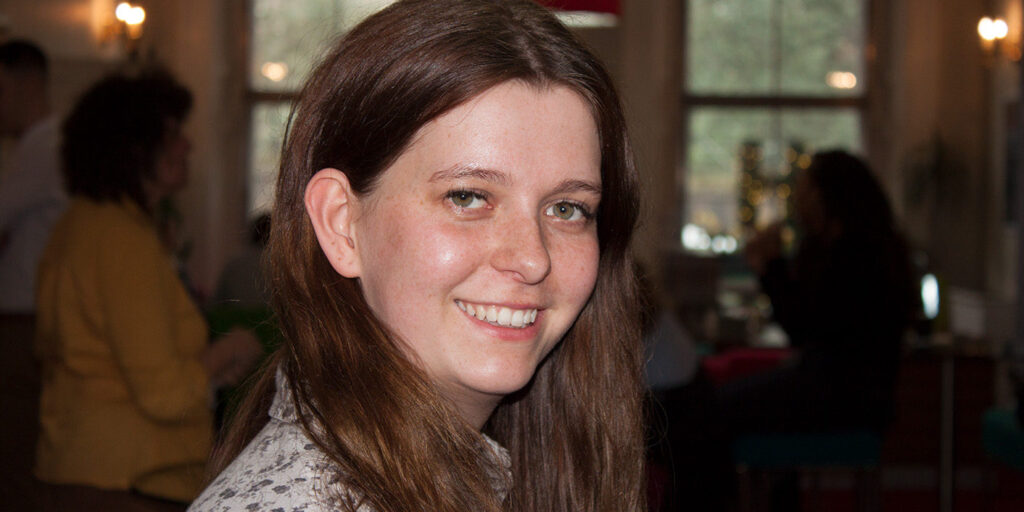 Charlotte Dartnell recently celebrated one year since stepping foot into Colas Rail UK within Team Anglia on the S&C South Alliance project.
Describing it as one of the most overwhelming and challenging years of her life so far. In recognition of the Year of Engineering we caught up with her to find out a little more about her role and her journey.
What does your role as Graduate Signalling Engineer involve?
My role as a Graduate Signalling Engineer involves me getting my hands dirty, learning how to install the signalling equipment required in our renewals. I get involved with the planning of jobs, checking through design, ordering materials, checking resources, site survey sand writing paperwork. I have been learning how to do a bit of everything so I can always take on more work when members of my team get busy. Recently I have been given full control of planning a plain line project with support from my line manager, this has allowed me to fully focus on a project and understand exactly what is required and the timescales they are required in. I think this will be my biggest learning experience yet.
This year has been marked the 'Year of Engineering', what does that mean to you?
The year of engineering is such a great initiative for young girls, it is an opportunity to show them that engineering is not just about cars, getting in jumpsuits and getting oily. It's so much more. Engineering is the foundation of pretty much everything from spaceships to bubbles in chocolate bars to prosthetic limbs, everything that we use has had some form of engineering be a part of its lifecycle. Engineering is so vast it's not just a man's world anymore.
Tell us a little bit about your journey with Colas Rail So far?
When I first started I had no prior knowledge about the railway and I had no idea what I was stepping into, I was a complete blank slate with only a degree in Mechanical Engineering to back up my intelligence. I still have so much more to learn and understand. I don't think I'm ever going to know everything about signalling, but I like that, it means I can always improve and never fall behind on the new technologies that a real ways being introduced. One thing that has stuck in my mind was my first experience of being out on track. It was quite nerve racking as you really don't realise how big trains are until you are stood next to them and your head just reaches above the wheels. I'm not going to say I thought I was going to die when I was first passed by a100mph train, but I did take a deep breath in. It's funny to look back at what was a really scary experience, to now being something that doesn't bother me… too much. Within Brentwood we cover plain line and S&C renewals, my favourite job so far would have to be Gidea Park over Easter 2018, this is mainly because I actually fully understood what we were doing and I could really appreciate the work the members of my team had put in. I was also quite involved with the planning of it and managed to see the project from start to finish. year down the line I have learnt so much about the railway that I now appreciate it so much more than before. I don't think I will ever complain about engineering works stopping the trains on the weekend again.
What has it been like working within the S&C South Alliance?
It's a great team to be a part of, very inclusive and welcoming, it really didn't take long to become embedded within my team in Anglia. We have a great sense of teamwork and I know that I can go to anyone within my team and get help with a problem that needs solving.
To future Graduate Engineers coming into the business what words of advice would you give?
To the future graduate engineers I would say for them to learn as much as they can, not just about the discipline they have been put it, but about all disciplines and how they work together. And not to plan any social events on weekends from now on, the most exciting part of the job happens out on site. Using three words how would you describe your overall experience? Exciting, Overwhelming, Challenging.