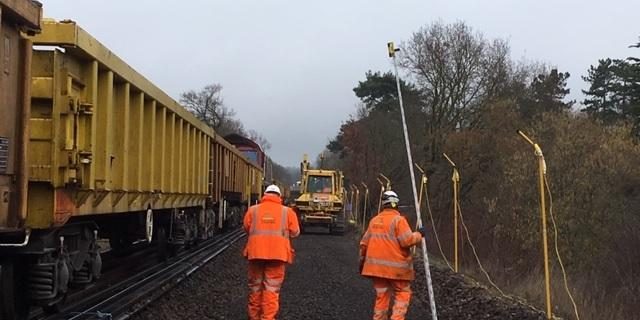 For over 60 years, core track renewal works on South East railway network, have been handed back with temporary speed restrictions (lower than line speed) after completion. This would subsequently have a significant impact on passenger journey time until further Engineering work (Tamping) could be carried out.
The S&C South Alliance- Tonbridge Delivery Team in true Colas Rail fashion have been working hard to change that. After numerous higher speed handbacks of 60mph throughout the year, an 85mph line speed hand back in the Crawley area, and a 90mph line speed hand back at Balcombe Junction, the team made history once again and handed back the renewal works at line speed of 85mph at Hurst Green Junction.
This was achieved by implementing numerous engineering excellencies, such as an increased number of stone whacking processes, installation of void meters, smart use of welding resources and additional passes of tamping. All of which successfully led to achieving all the required Engineering tolerances for line speed track hand back. This meant a significant reduction in passenger journey time, as well as cost saving for our client, Network Rail.
Well done to all involved!