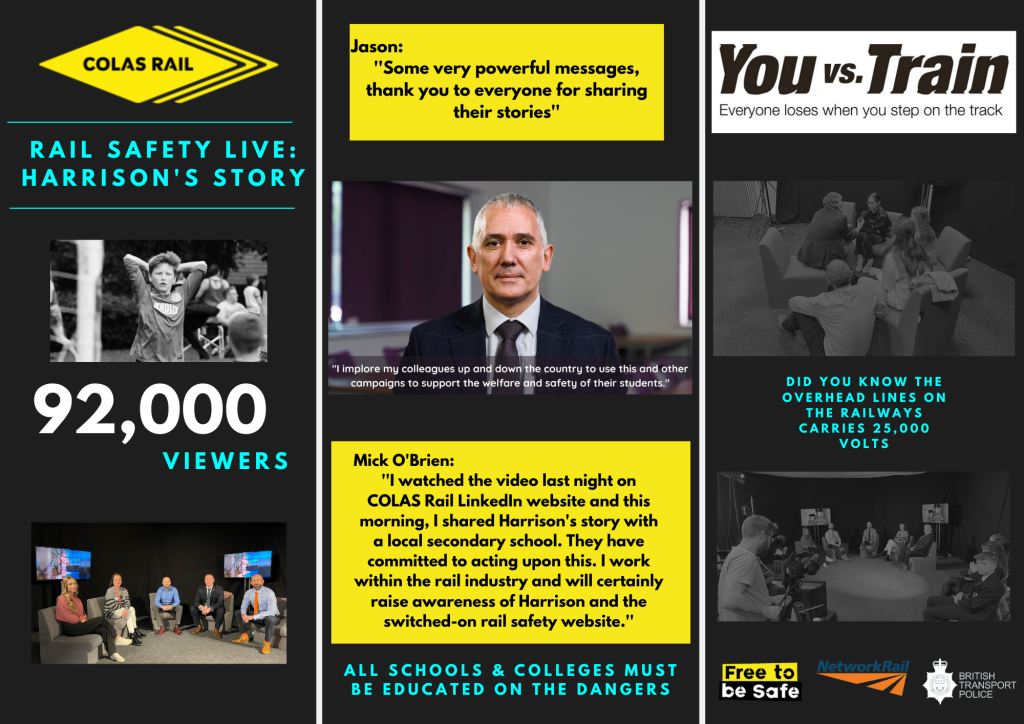 We're delighted to share that Colas Rail UK has been working in partnership with Network Rail and Learn Live UK on Harrison's Story, the latest instalment of the 'You vs Train' series.
Harrison's Story tells the story of 11-year-old Harrison Ballantyne, who tragically lost his life when he was electrocuted by overhead power cables after straying into a rail freight depot to retrieve a lost football. With the following video shown on industrywide social media channels and national news channels.
The initiative was driven by OTM Operations Control & Fatigue Manager, Laura Cook who holds a personal connection to Harrison and the Ballantyne family. Laura took the opportunity to share the story with her colleagues as part of their safety stand down events.
Following discussions with Senior Leaders, Colas Rail UK supported the development of this important message, subsequently engaging with Network Rail to make this campaign a reality.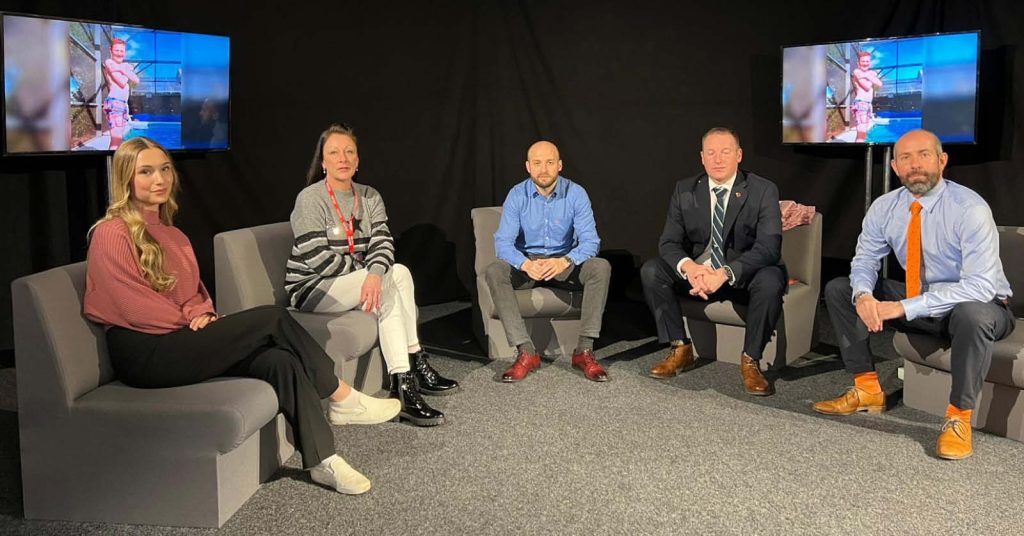 On November 18th, a panel discussion was hosted by Learn Live UK at Guilsborough Academy, Harrison's Secondary School and was hosted by Network Rail's Community Safety Manager, Chris McLaughlin, featuring:
Liz Ballantyne – Harrison's Mother
Mark Etienne – British Transport Police
Kit Woolridge – Harrison's Head of Year
Daisy Courage – Guilsborough Academy Student and friend of Harrison
This will be followed up with an industry piece which will look at what we can do as an industry to ensure our sites are always safe to avoid future incidences and prevent loss of life as well as a school's campaign to reach 1000+ schools across the UK.
Reflecting on the campaign, Laura Cook said. "This project is so close to my heart, I was Harrison's Aunty Laura, his mum Liz is my best friend. This should never happen to anyone's best friend; it shouldn't happen to anyone.
"I have talked about Harrison and his tragic accident on safety stand down days, used him as an example to bring attention to my colleagues of the importance of railway security and the prevention of trespassers, not all trespassers are up to no good, Harrison innocently went to retrieve his beloved football. You will see for yourself the consequences of that.
"I am proud that our employer, Colas Rail UK have worked alongside myself, Liz and Network Rail to make this project a success and that they are investing in a school's education project which will be coming in the near future. A special thank you for the funding and support and Alicia McKenzie for leading the project."
Colas Rail UK CEO, Jean-Pierre Bertrand said "We all have a responsibility to ensure our sites, our people and the public are kept safe. This is a tragic story and one that should never have to be told. I am extremely proud that Colas Rail supports this awareness campaign to ensure that we can keep people safe on and around the railway."
You vs Train is a hub of videos and resources catered towards schools, parents and the rail industry to help raise awareness on the dangers of trespassing on the railways.