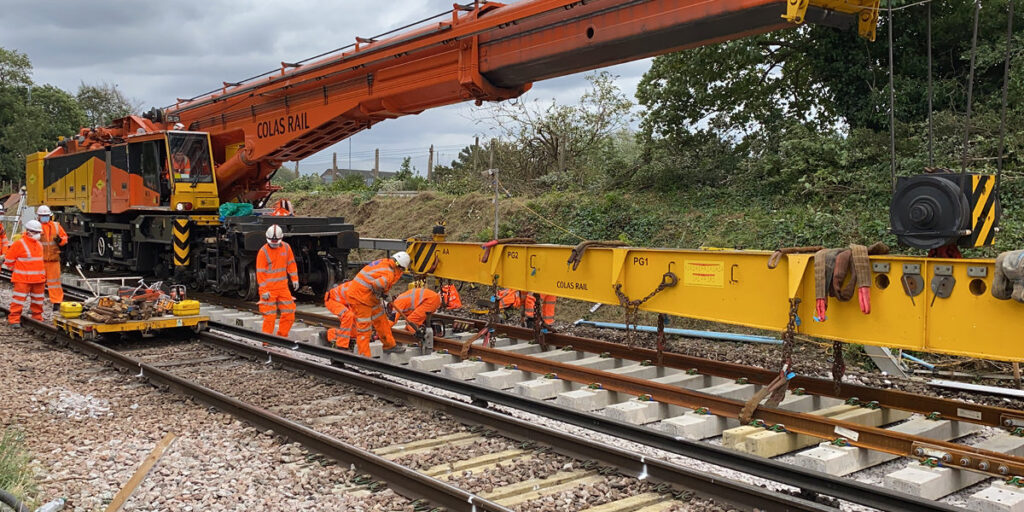 Over the course of the August Bank Holiday weekend, the South Rail Systems Alliance (SRSA) were based across the UK as part of important and essential track renewals and maintenance. Renewals are driven by the life expiry of the asset and are an essential service for improving operational resilience and maintainability.
Whitton Junction, West London

Our Kings Norton based team travelled to Whitton Junction, located near Twickenham, West London to complete the renewal of an NR56 DVs Double Junction comprising of:
36 new track panels
2800t of Spoil
3000t of new ballast
2 new Track Isolating switches, allowing for Conductor Rail Isolations in the location to be taken more safely in future
430m of new 150lb Conductor Rail
690m of new cable feeding the Conductor Rail
New points heating strips
33 of the 36 new track panels were delivered by train on the renewal weekend, with a mix of salmon and tilting wagons. Collaboration between our Business Units was an essential part of the operation, as our On Track Plant team were called in to action to instal the panels with our Colas Rail UK Kirow 1200.

Three critical through bearer panels were too large to come by rail, so were delivered loose in advance of the works and built on site ready for installation. These were built in an area that had to be re-graded to provide a flat level area to build them.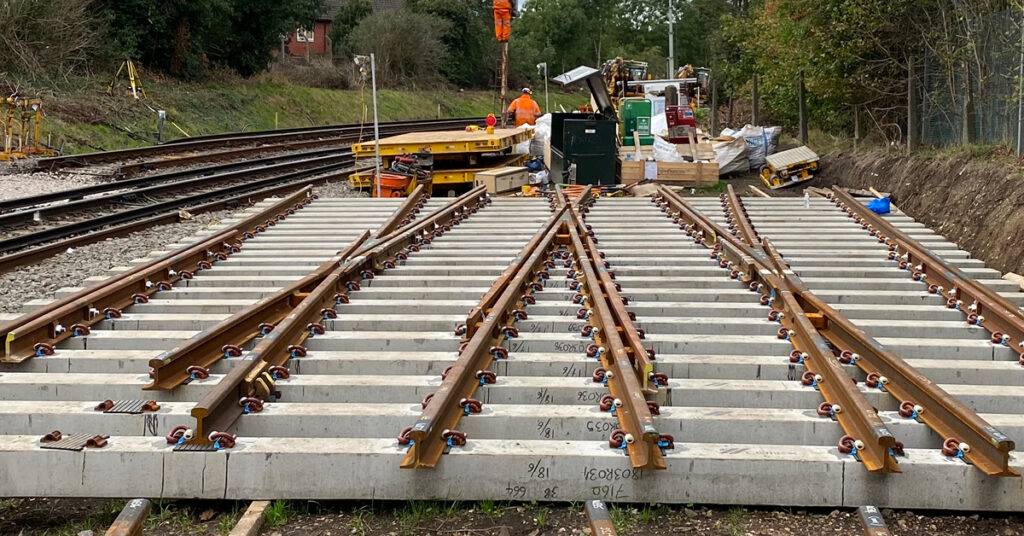 Chipping Sodbury, Gloucestershire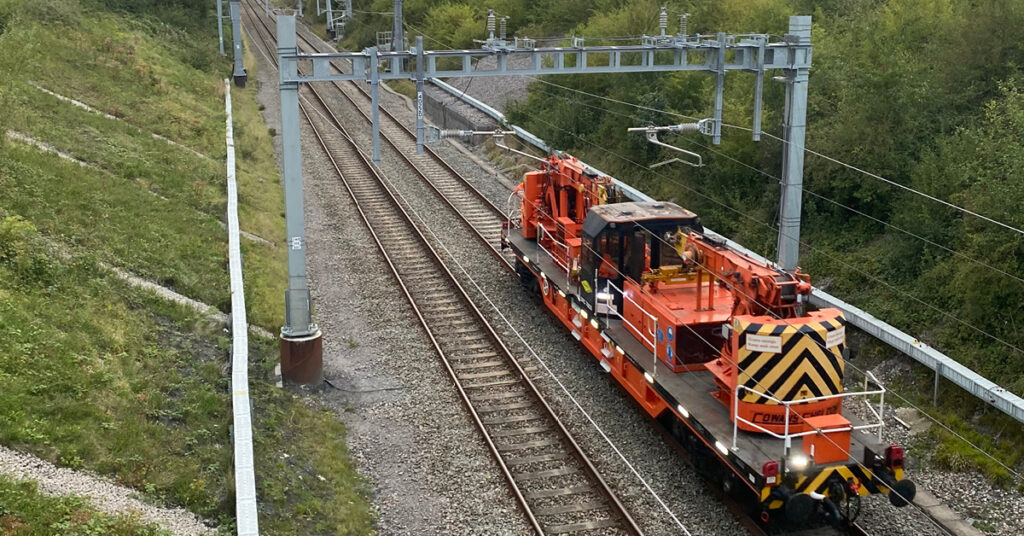 The Scope of work included the renewal of 1126 of plain line track and tamping 557 yards.
The team faced logistical and safety challenges with renewals taking please within a tunnel spanning 2.5 miles. Effective project management involved skilful planning and deployment of nine engineering trains, 15 RRVs, 4 MEWPs, a Panning Unit, a Tamper and track monitoring installation teams – it was a truly collaborative effort from the SRSA.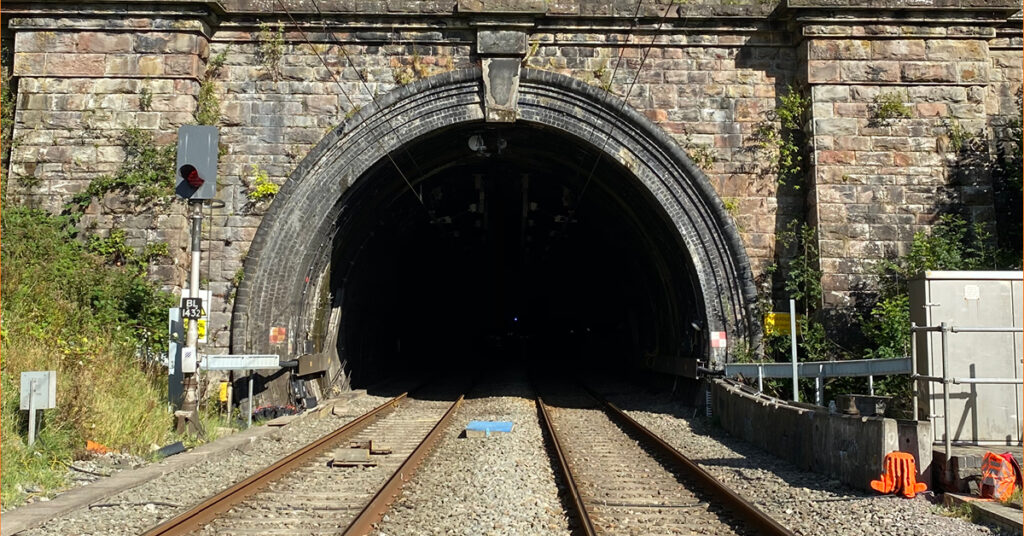 To ensure the safety of our workers sufficient ventilation was managed in the tunnel, with air monitoring and lighting throughout. The team also implemented a staff count in/out procedure for the tunnel as well as a mobile welfare cabin in the tunnel and the introduction of new mobile track toilets.
Other works included overhead line adjustments and tunnel and track monitoring. All the works were completed on time and everyone went home safe.

Crayford, East London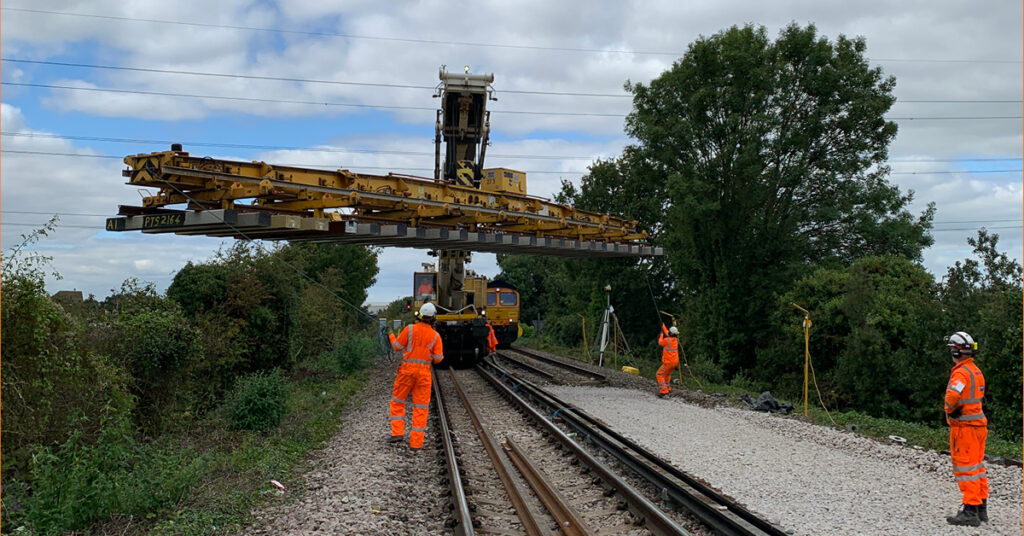 One of our SRSA teams were based in Crayford, South East London to deliver the renewal of Crayford Spur A Double Junction and Abandonment of trap points.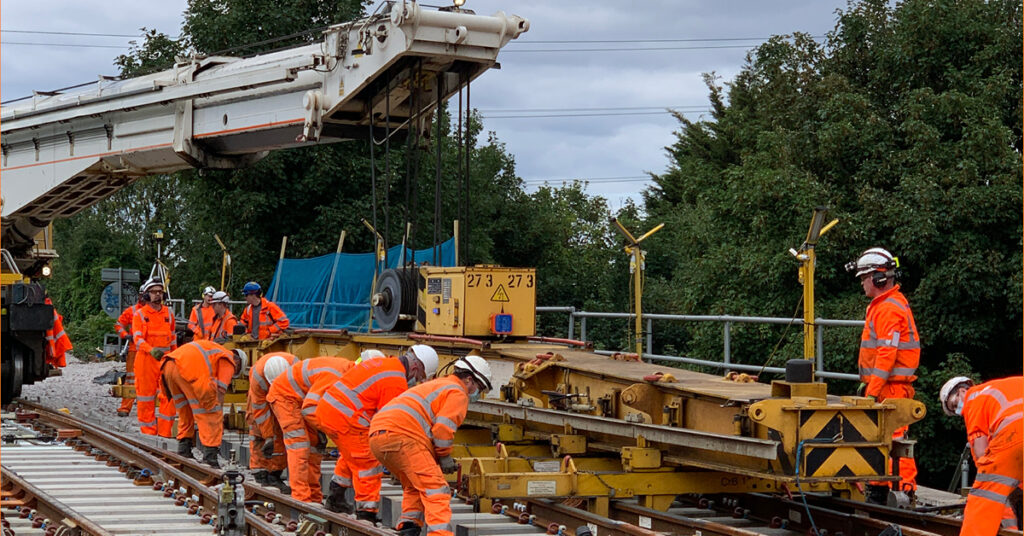 To complete these works the SRSA team used an NR56 V S&C layout with new rails, ballast and bearers. Under bearer/sleeper pads were also installed throughout the renewal.
Over the course of the renewal, 35 panels were installed with the majority of these arriving by train on Salmon and tilting wagons to be delivered safely. Three panels were delivered by road tilting wagons and lifted onto track with a 120T Road Crane alongside the Kirow crane, based on site
The two Tampers provided Tandem Tamping capabilities across the rest of the site to compete the works.
Two new location cases were installed on the site, designed and built at the SRSA Tonbridge Depot by the experienced engineers based there. Rail Location Cases and rail location cabinets provide housing for rail signalling equipment.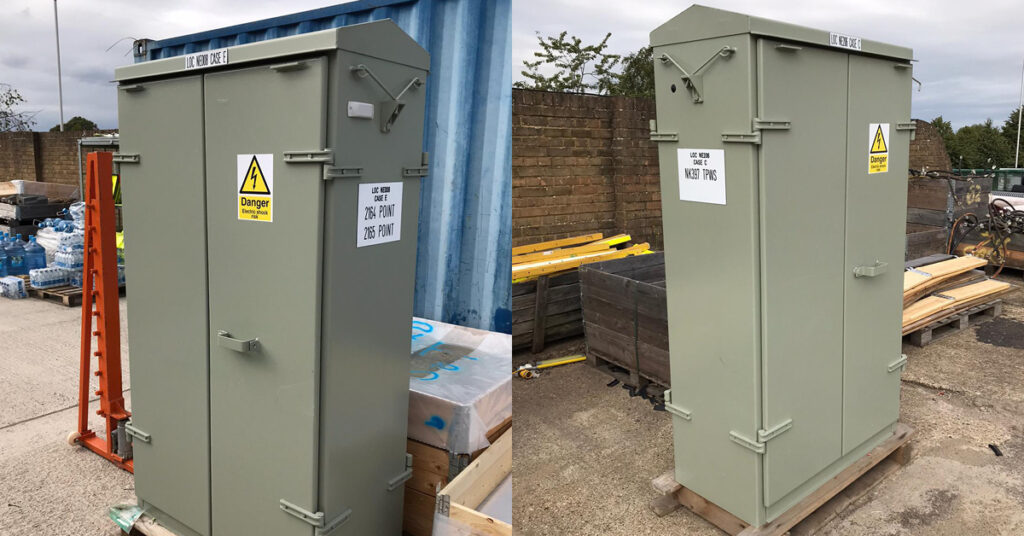 Other works included:
300mm track bed excavation, lined with geotextile
New IBCL POE
2x new Location Cases installed
4x new Track Disconnectors installed
720m of new Conductor Rail installed
1500m of new ETE cabling
New 200W/m points heating strips
2200T of Spoil removed
2600T of new ballast installed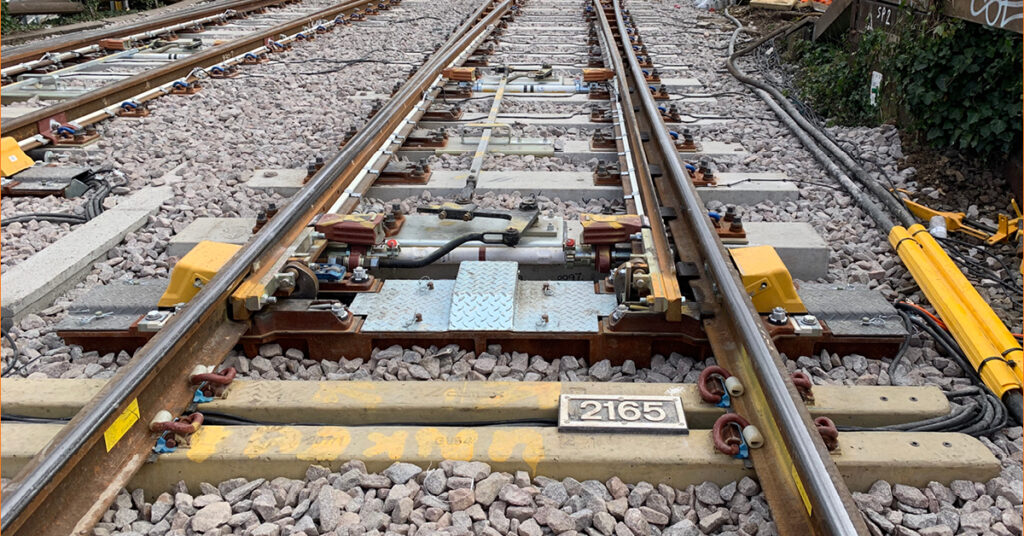 The works were completed safely with no incidents and handed back to the client on time.
The SRSA is comprised of Colas Rail UK, Network Rail and AECOM.