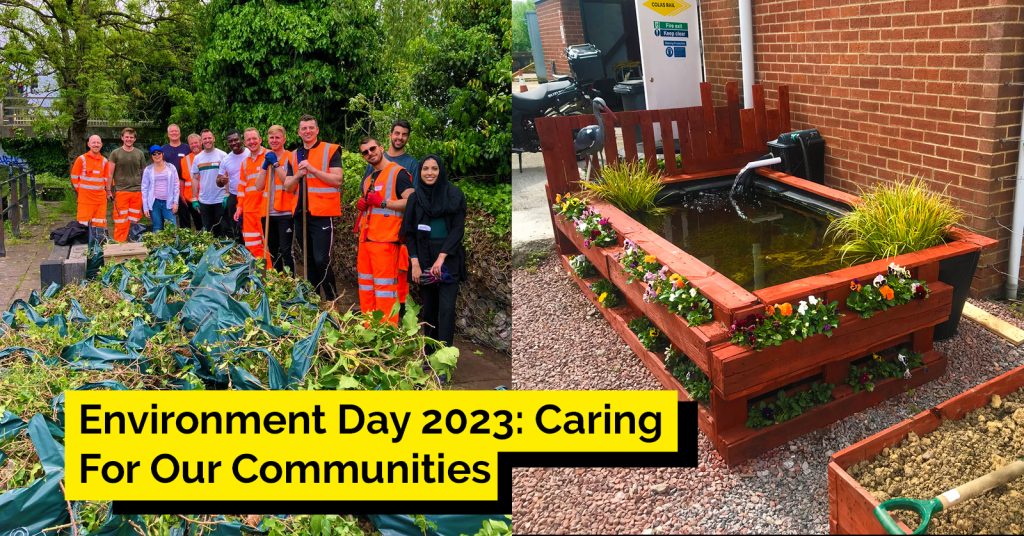 With Environment Day taking place on the 5th June, Colas Rail UK's business units came together with a variety of initiatives to look after our site neighbours.
The theme for this year was 'protecting water' and the impact of microplastics with unique webinars arranged by Colas Group to spread awareness on how we can all be more mindful of this on site and at home.
Here's a collection of some of the activities completed by our team to celebrate Environment Day.
Infrastructure – South Rail Systems Alliance (SRSA) Volunteering Days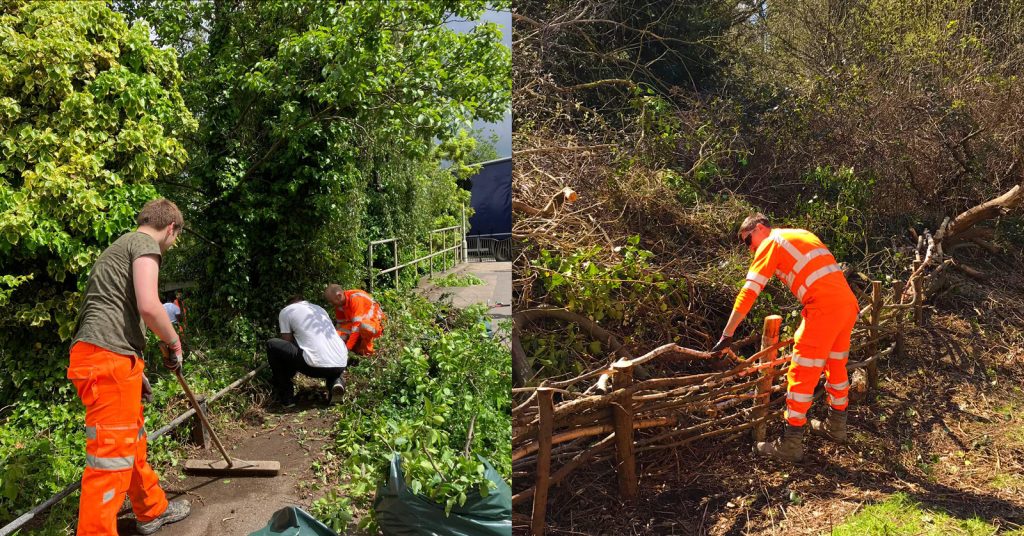 The Old Oak Common division of the SRSA took part in multiple volunteering days with local charities and organisations.
This included working alongside Groundwork and Old Oak and the Park Royal Development Corporation to clean up and complete devegetation works along a part of the Grand Union Canal to care for the local wildlife.
Team Old Oak Common also dedicated a day to collaborate with the London Wildlife Trust to help at Gunnersbury Triangle, a site of Metropolitan importance. Working together, the team built wattle fences and tidied up various walkways to look after the community.
Signalling Swindon Litter Pick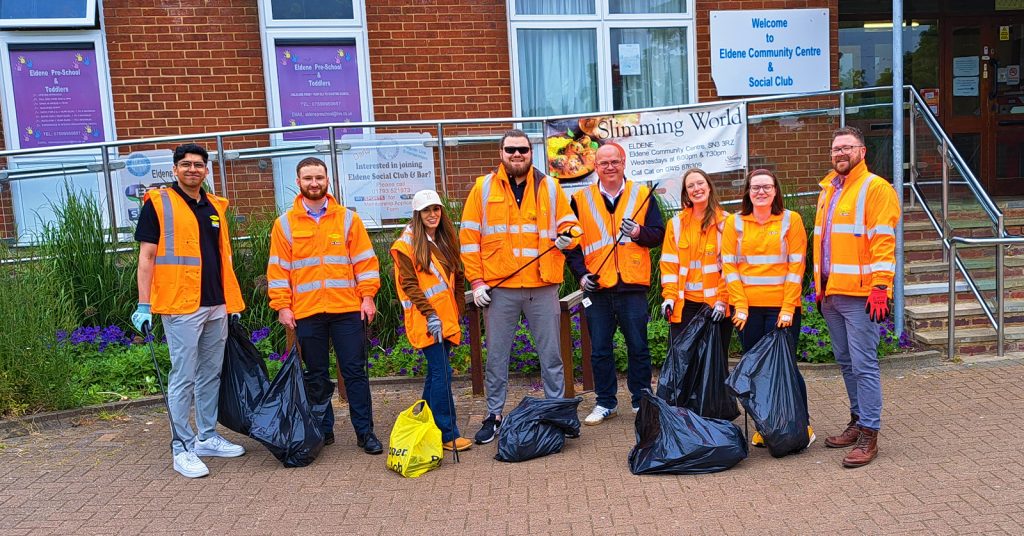 The SRSA weren't the only team rolling up their sleeves, with our Signalling team getting acquainted with their new neighbours after moving to their new office in Swindon.
A group of volunteers took the opportunity to complete a litter pick of the local area, collecting 11 bags of rubbish to be recycled.
24 Hours of Climate Fresk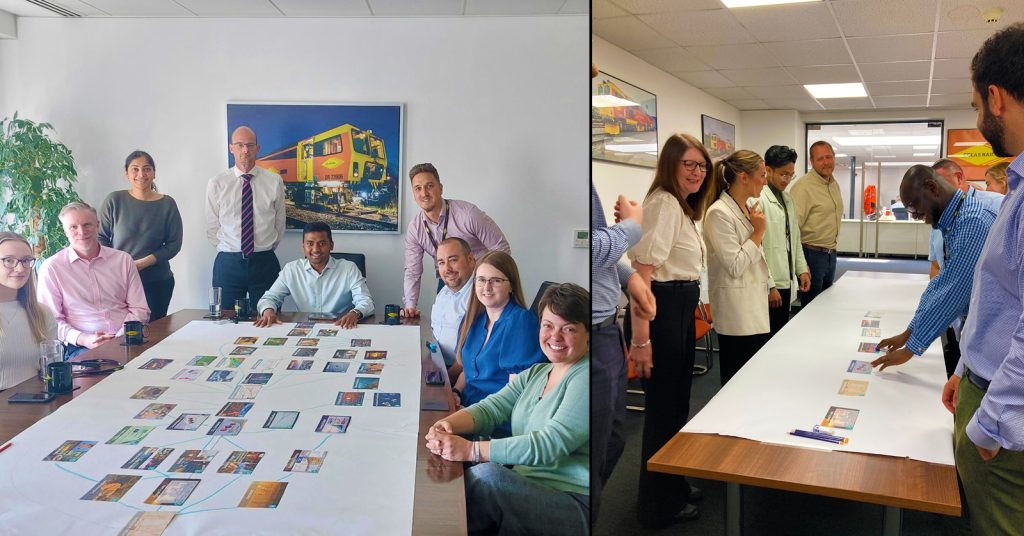 Colas Rail UK's Procurement and Rail Services teams took part in the 24 hours of Climate Fresk challenge, hosted by Bouygues Group to have multinational Climate Fresk workshops taking place over the course of the day.
Climate Fresk workshops are designed to spread awareness of the impacts of climate change and encourage discussions on how we can be more sustainable within our business units.
Single Use Plastic Hunt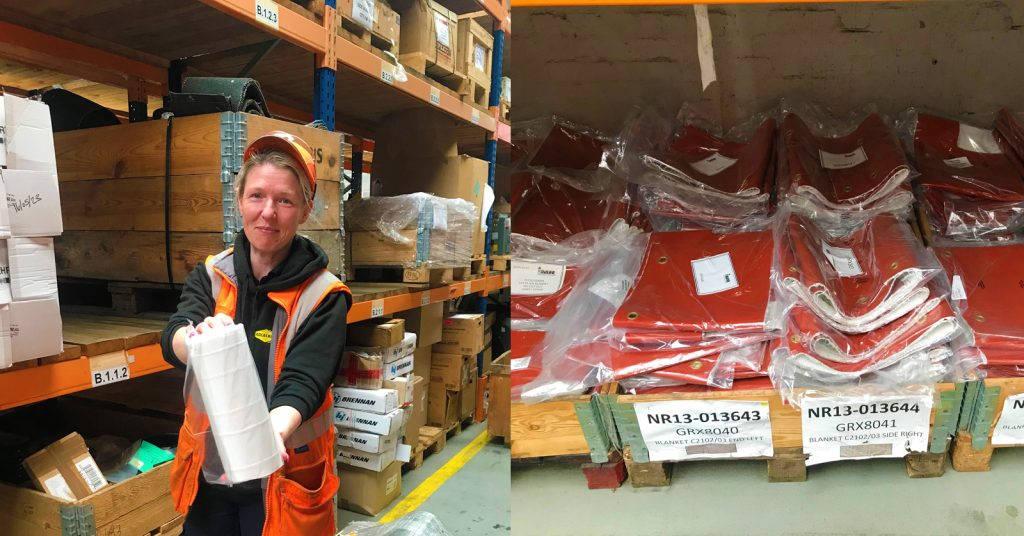 Our Rail Services workshop team also dedicated a day to address the use of single use plastics for the products ordered. With engaging with our supply chain on how we can collaborate on the reduction and reliance of this form of packaging.
Spillage and Hazardous Materials Masterclass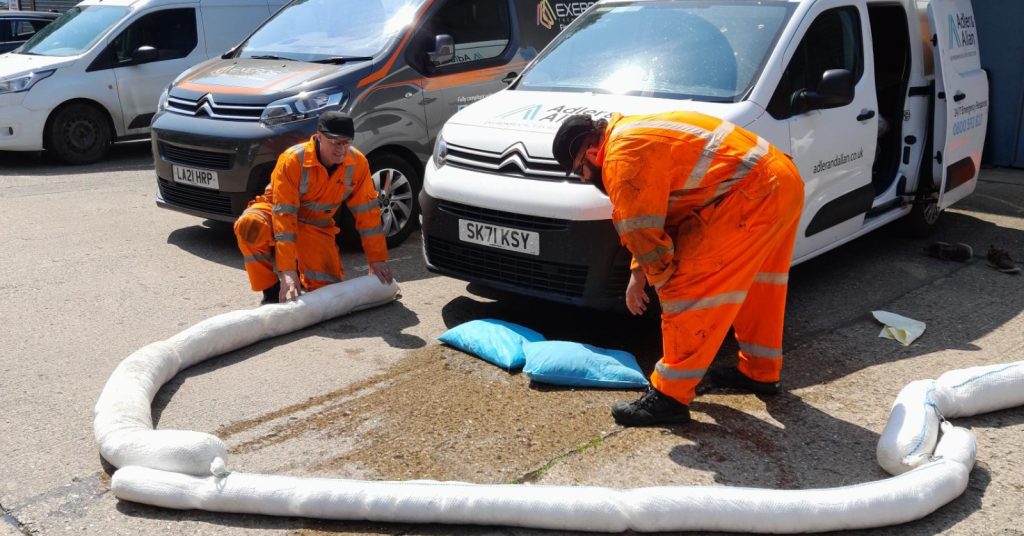 Our Rail Services team also organised a spillage training masterclass with environmental pollution protection experts, Adler & Allan. The workshop was set up to spread awareness of what measures our team can take to mitigate simple spills, hazardous materials and emergency spillage situations.
Freight's Biodiversity Boosting Additions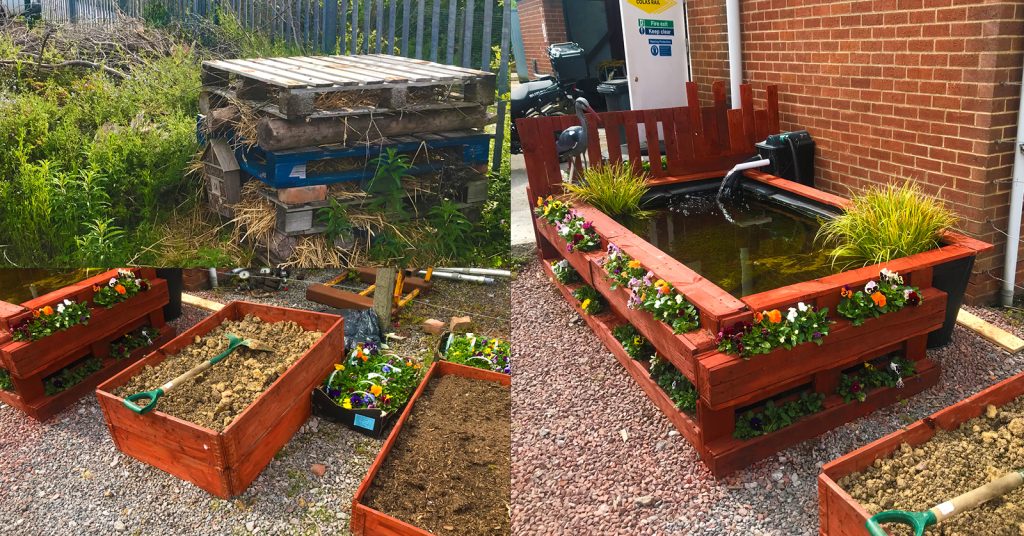 Our Freight division are also spending time settling into their new depot at Westbury with biodiversity at the forefront of their minds.
They have created space in their yard and surrounding area to build bug hotels, upcycling unusable bund timber to build a pond and raised beds, building bird feeders and scattered wildflower seeds to encourage local wildlife to thrive in the surroundings.
MMA's Sustainable Stand Down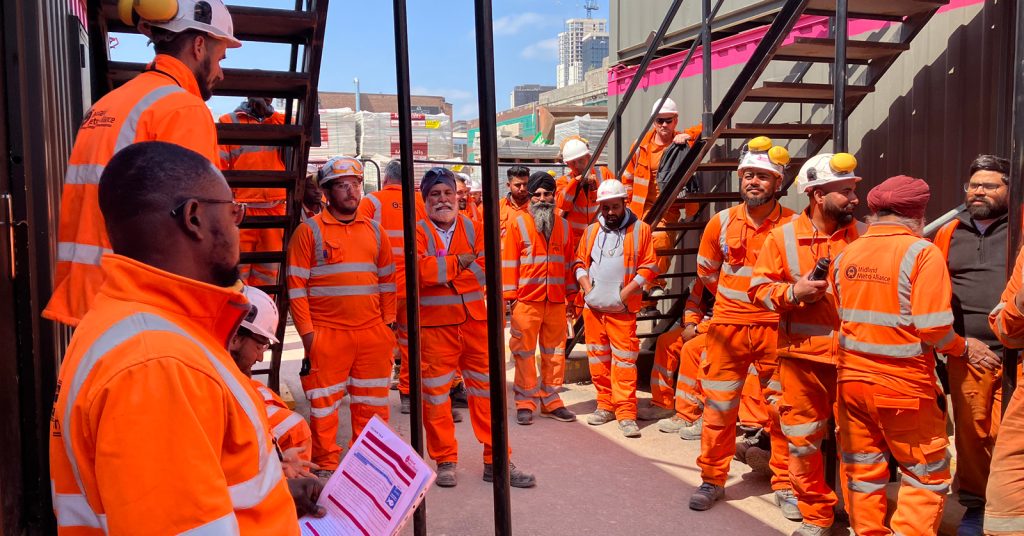 The Midland Metro Alliance arranged multiple Safety Stand Downs to brief their site teams on land pollution risks.
The briefing covered ways for the team to be more mindful for local wildlife and communities, including chemical spills, concrete pouring conduct, implementing prevention measures and how to safely remove waste.
First Published: 28th June 2023