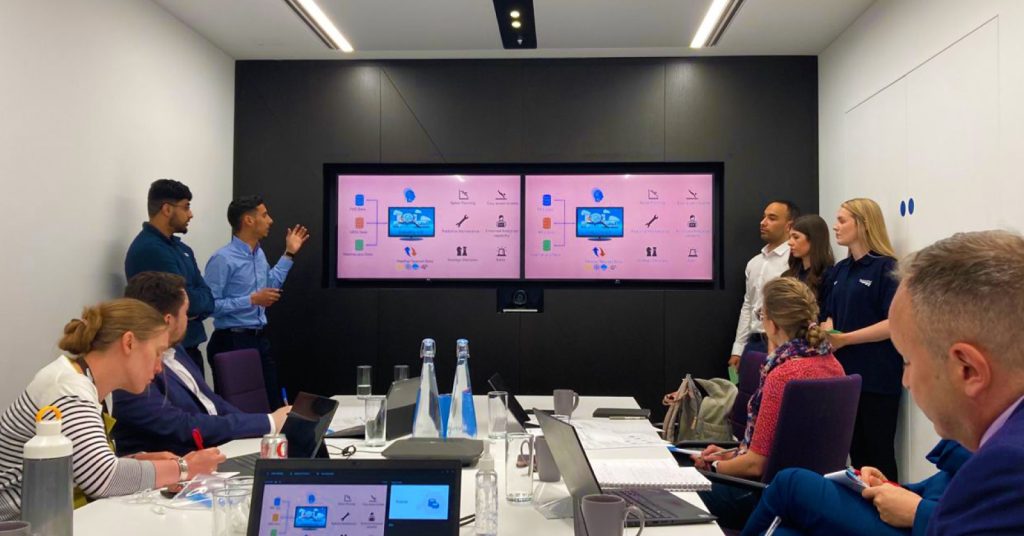 We're delighted to announce that Colas Rail UK Graduate, Tamzin Rolls was part of the winning team in Network Rail's (NR) Digital Innovation for Collaboration in Engineering (DICE) 2022 competition.
The group, dubbed 'Team 7' won through their digital solution to inform and monitor the predictive impact of the weather on the rail network, mitigations can be put into place early, making the network more economically and environmentally sustainable by causing less disruption.
Made up of Tamzin and 4 Network Rail Graduates, the group utilised Python programming to harness historical NR data sets including failures, fault comments, components, and weather data to develop a system that can discover correlation patterns and work in conjunction with NR's Infrastructure Monitoring division.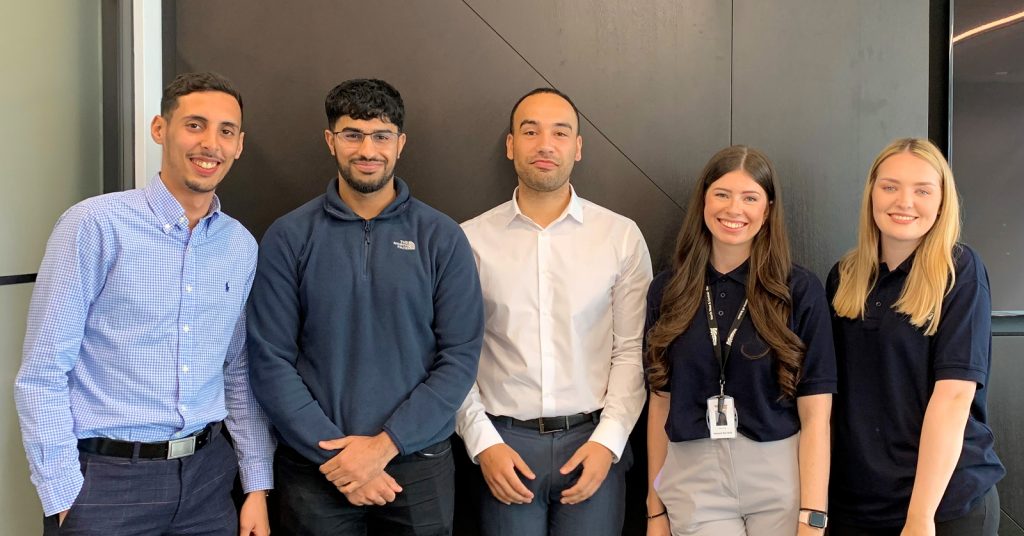 Team 7 were announced the winners of the DICE award after competing against 9 other group proposals, that adhered to the three S's provided as a brief by NR's Senior Leaders:
Safety
Sustainability
Simplicity
Speaking about the judging process behind the Team 7 win, DICE Founder and Co-Lead, James Featherstone said "What particularly impressed both the judges and the DICE delivery team about Team 7's project was their willingness to learn new skills in order to prove their concept, as well as their ability to network and influence.
"Both of these led to them impressively sourcing significant funding via Network Rail Intelligent Infrastructure.Their project clearly met the challenge statement, as well as hitting all of the 3 S's, and was communicated excellently. What was also particularly encouraging was seeing how well they bonded as a team, and how this helped them pitch their proposal in a coherent and coordinated way. Well done Team 7!"
James' thoughts were echoed by fellow DICE Judge, Jacqueline Young, Finance Director for NR Route Services who followed up with "It was great to be part of the judging panel for DICE this year, the standard of entries was phenomenal and it was fantastic to see so many folk from across the industry.
"The winning entry shows the potential of digital innovation and how data can be harnessed to predict weather and reduce the impact on a changing railway".
Speaking about their success, Team 7 said they were extremely proud of all their hard work and extremely happy their project was successful, they are looking forward to taking this project further and hopefully rolling it out in the near future.
Congratulations to Tamzin and her team members Alice Ford, Abdellah Harhouri, Harris Mehmood and Michael Rice for all your contributions as part of Team 7.