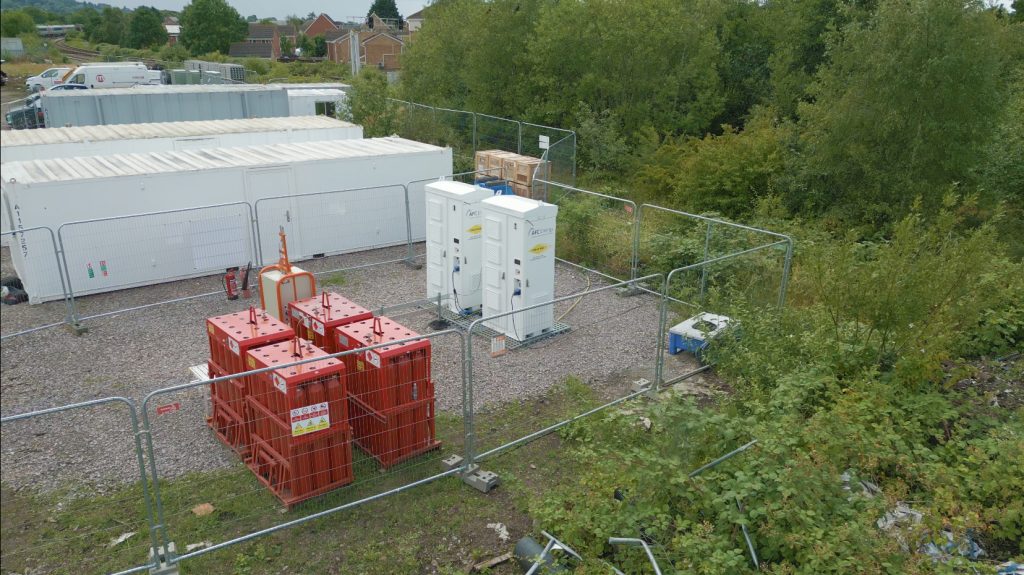 In a first for Colas Rail UK, our Signalling team trialled the use of Hydrogen as a power source for our welfare compounds.
Working in collaboration with AFC Energy PLC and Sunbelt Rentals, the trial lasted eight weeks while the construction programme began on the Gloucester Area Signalling Project (GASP) as part of Network Rail's Signalling and Telecomms (S&T) framework.
With AFC Energy's H-Power Towers to provide the energy for Sunbelt Rental's sustainable Eco-Cabins, with the H-Towers also included the capacity to recharge battery operated equipment and electric/hybrid vehicles.
Measuring the carbon footprint of the H-Towers compared to traditional diesel generators, using this method saved roughly 1.4 tonnes of carbon across the eight-week period.
A video has been produced covering the importance of this trial and the benefits that can be brought from using this equipment.
Speaking on the success of the trial, Carbon Manager, Daniel Ditri said "this solution that we've got is really demonstrating how we're committed to delivering net zero by 2050, as well as our science based target commitment of a 30% reduction in carbon emissions by 2030.
"What we've done here with the hydrogen is really showing how we can move towards completely eliminating fossil fuels from our worksites.
"Another solution that we've come up with on site which is really attacking a real difficult challenge to our industry is the remote electric vehicle charge point which the hydrogen is plugged into. Now we know the electrification of our vans in particular is really difficult and challenging, particularly on some of our remote sites where we don't have access to mains electricity sources.
"This is now showing that there is a potential future remote solution that would not be intermittent and could be connected to hydrogen source to charge our electric vans as we transition to this further in the future."
The team have also trialled other sustainable technologies during the GASP programme, including solar and wind hybrid powered lighting in one of the first trials for the UK rail industry.
First Published: 6th September 2023