Colas Rail UK's On Track Plant team were called into action at King's Cross Station, putting our Crane Operators to the test in a notoriously constrained environment.
Working for the Central Rail Systems Alliance on the East Coast Upgrade, the team were given the task of unloading and installing half a set of E switches and two plain line panels between King's Cross Station and through the tunnel.
King's Cross Station has some of the lowest Overhead Line Equipment (OLE) in the UK. With the OLE set 4.4m high, coupled with working in adverse weather and works being situated on a steep gradient, the operation of our 3.9m Kirow 1200 crane needed our most experienced operator to navigate these challenging conditions.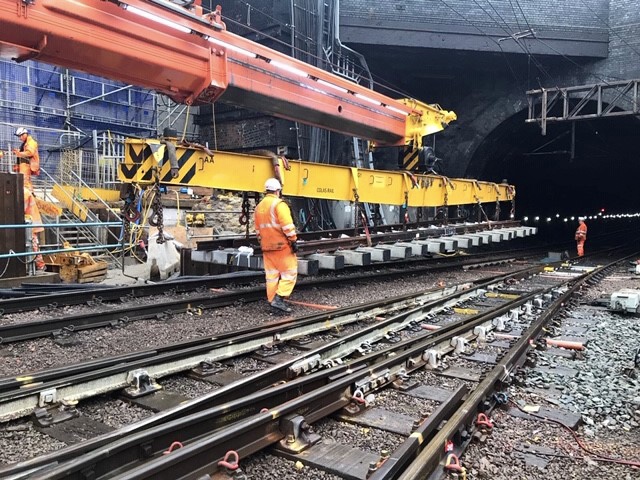 To enable the works, the OLE had to be lifted to allow the crane room to unload from the tilting wagons, the panels then had to be offloaded in a short time frame to allow the wires to be lowered back down to the correct wire height.
Our site crew then installed the panels using our own 15m spine beam, the steep gradient, the OLE and an undertrack structure that was permitted only for certain axle loadings of the Kirow Crane made this a challenging process.
The team created a solution to this by using of the extendable counterweight to balance the axle loading out each time the crane travelled over it.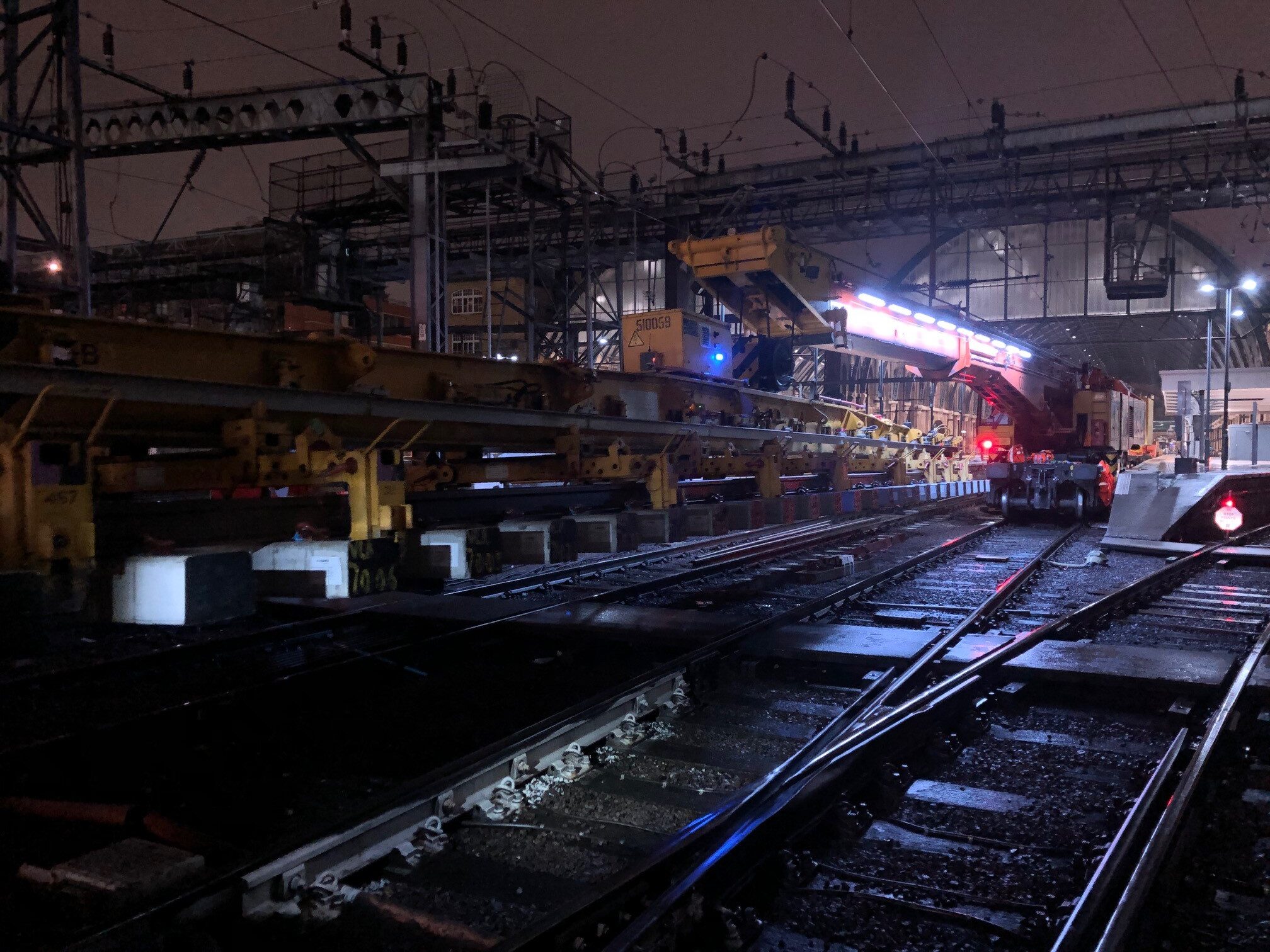 Speaking about the site works, Central Rail Systems Alliance Programme Manager, Paul Mulaney said "The On Track Plant team were asked to execute a very difficult S&C delivery. With a very short worksite and limited time due to any line open working, very low wires at King's Cross made it an extremely difficult site.
"The team rose to the challenge and delivered 5070a points in time and without any incidents, a great collaborative effort. Thank you for all the hard work shown by the team in getting this project across the line."
Talking about his experience on site, Colas Rail UK's Kirow Crane Operator, Jake Hines said "It's always a challenge when working in tight spaces with the crane, but with experience and the backing of a good team, it makes it a lot easier.
"Clear communication is crucial at the best of times, especially when unloading from tilting wagons under the overheads, but between myself in the cab and the guys on the ground we successfully unloaded everything safely and proficiently."