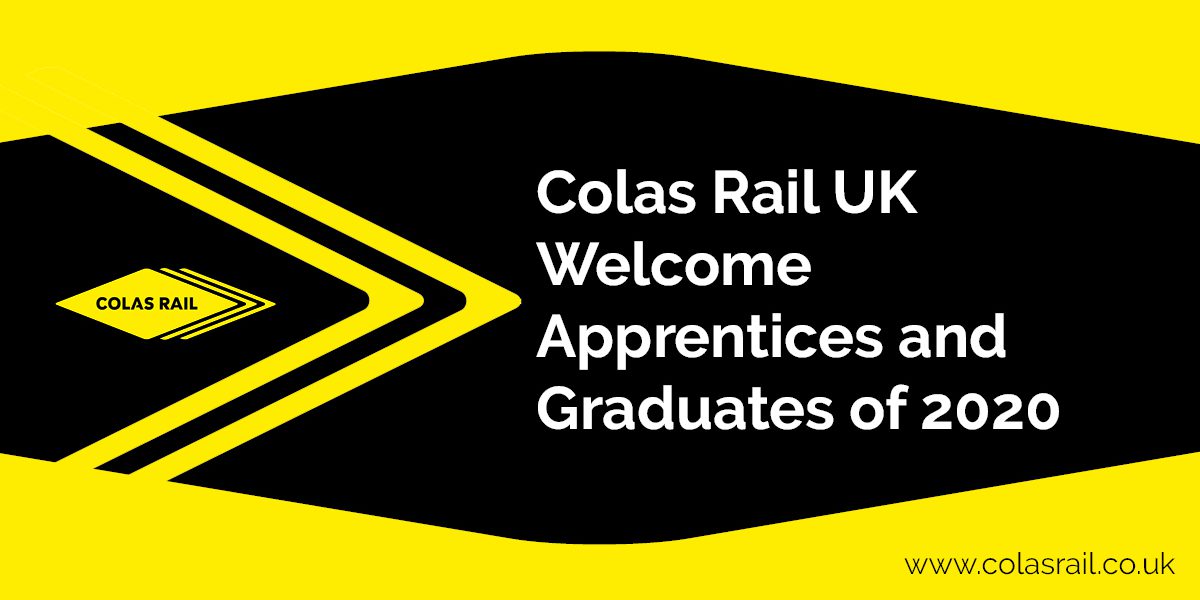 We are delighted to welcome 26 Graduates and 18 Apprentices to Colas Rail UK.
Joining us from a variety of backgrounds, our new intake are recent school, college and universities leavers who bring with them a diverse range of skills, enthusiasm and energy that we look for as part of the Colas Rail team spirit. The selection process included virtual workshops and assessment days supported by our Business Unit Leaders, Trainers and Mentors who will play a key role throughout their journey.
A key part of the selection process is the use of gamification which enables the opportunity to really get to know the candidates in a fun and engaging environment. With games designed to test their abilities and behaviours, we get to select the right person for the job regardless of their educational background which supports our commitment to promoting inclusion and diversity within the rail industry.
Speaking about the new intake, Colas Rail Ltd. CEO, Jean-Pierre Bertrand said "I look forward to getting to know our new Apprentices and Graduates who will play a critical role in delivering for our customers. Their roles are essential and highly skilled and will be key to supporting our teams throughout the UK."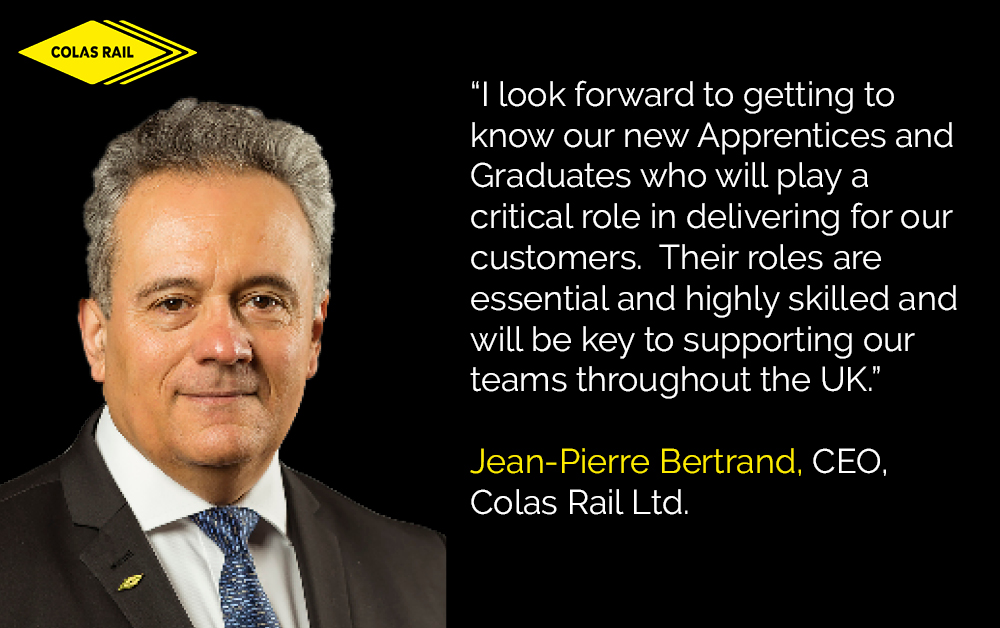 As part of our commitment to the 5% Club, this year, 11% of our total workforce are working towards an Apprentice/Graduate level qualification. We're proud that 25% are current employees that are upskilling and continuing their development at an Apprentice or Graduate level
Gill Cronin, Director of Operations of the 5% Club said, "We're delighted to hear that Colas Rail UK's has an impressive 11% of its total workforce in 'earn and learn', and that 25% are current employees being upskilled. What unites all our members is a shared public commitment to providing 'earn and learn' programmes to help create a skilled UK workforce while providing everyone with stronger career paths.
This year's intake of talent is unique as some new starters will be the first class to undertake the launch of three new apprenticeships, these disciplines being:
Surveying
Design
Train Driver
Talking about the success of the Level 3 Rail Engineering programme, Colas Rail Ltd. Deputy CEO, Ondrej Roubicek said "To build on the success of our previous schemes, this year we launched Train Driver, Surveyor and Rail Design apprenticeship programmes to meet the demands of our business which demonstrates our commitment to bridging the skills gap and continuing to nurture new talent in the rail industry."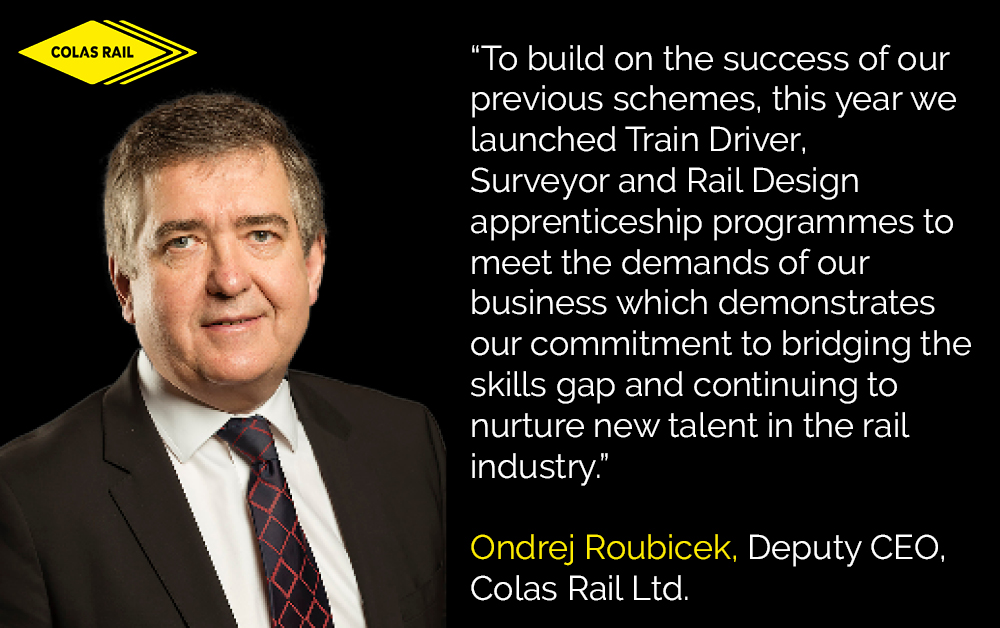 We wish all apprentices and graduates the best of luck in their new roles with Colas Rail UK and look forward to following them all on their journey.
Welcome to the Railway Family.
For more information on our Apprenticeships and Graduate schemes, please visit our Careers Page.