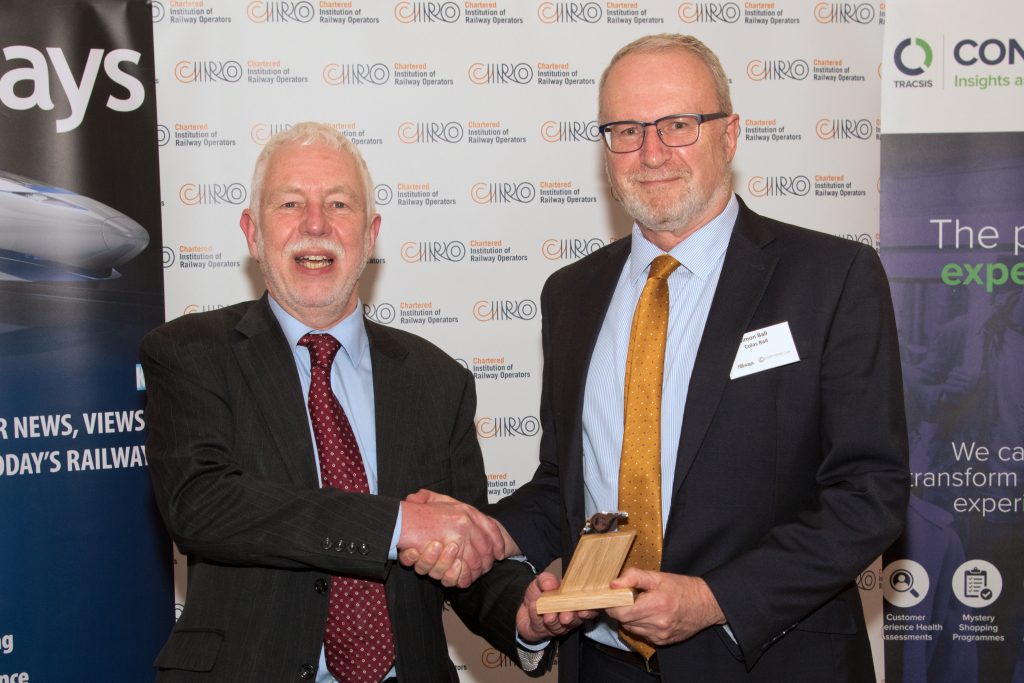 We're delighted to announce that Colas Rail UK's Freight team were honoured with a Silver Whistle as part of the Freight Performance category at this year's Golden Whistle Awards.
Held at the Marriott Grosvenor Square, Freight Director, Simon Ball was presented with the award by Chartered Institute of Logistics and Transport Rail Freight Forum Chair, Julian Worth.
The Freight Performance Silver Whistle is awarded to the most improved Freight Operating Company. The awards are based on 'A2F' (Arrival to Fifteen) moving annual average scores of freight operating companies.
Glen Merryman, Chair of the Chartered Institution of Railway Operator (CIRO) South East Council and part of the Golden Whistle Awards judging panel said "Winning a Silver Whistle is no easy task in the competitive freight category. To achieve the level of improvement that Colas Rail UK have is testament to their hard work, dedication and attention to detail"
Organised by Modern Railways and CIRO, the Golden Whistles celebrate the best in class of the rail industry.