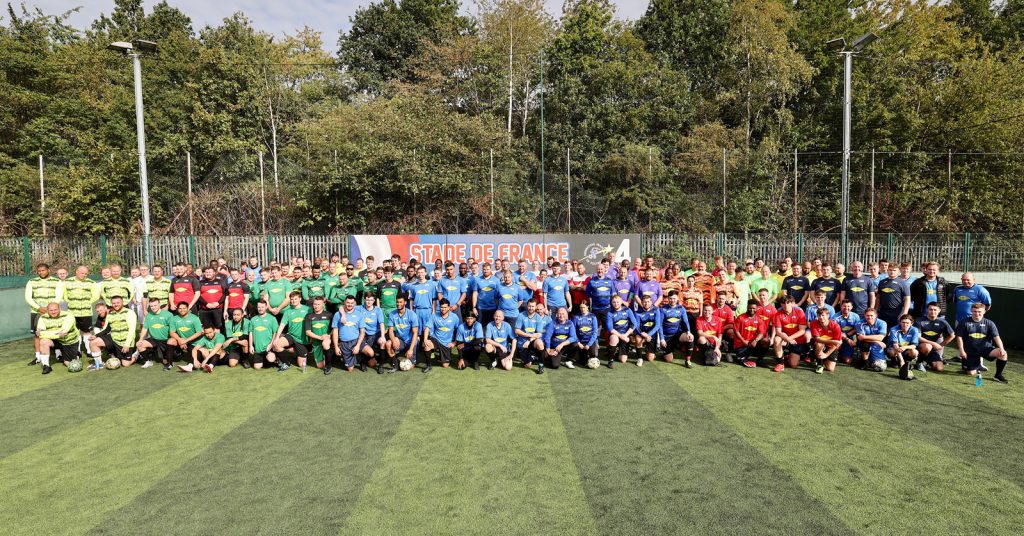 Reflecting on 2021, to continue our commitment to keep mental health and employee wellbeing at the forefront of our culture, Colas Rail UK restarted our annual football tournament, following the relaxation in social distancing measures.
The tournament was held at Goals Perry Barr, Birmingham in late 2021, where we brought together staff from Colas Rail UK, our Alliance partners (such as the Midland Metro Alliance and the South Rail Systems Alliance) and our subsidiary, Lundy Projects.
With plans to continue our commitment to employee wellbeing in 2022, the football tournament allows us the perfect head start to the three pillars of our company culture: Care, Share and Dare.
Through collaboration with Colas Rail Group, we have created a roadmap of events and initiatives that cover the following wellbeing aspects:
The benefits of physical activity and healthy nutrition
Work-life balance
Quality of Life at Work across all life cycles
Mental Health support for employees
Prevention of burnout and stress management
Support for employees upon their return from absence
Thank you to everyone who took part, we look forward to welcoming you all to the next tournament!