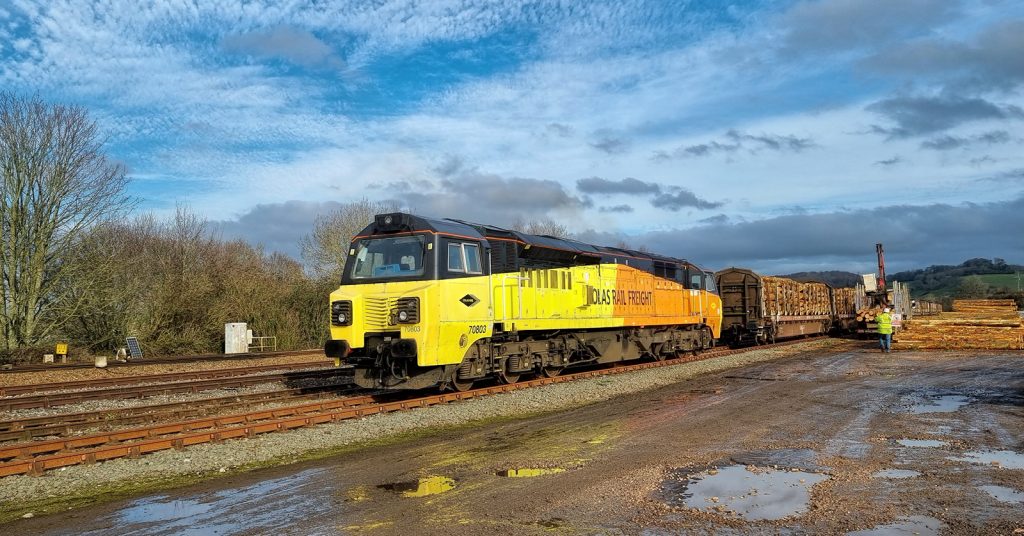 Colas Rail UK's Freight division played a key role in the transport and delivery of 400 tonnes of timber in a successful trial organised by Euroforest Ltd and Pontrilas Sawmills.
Exploring new ways to reduce their carbon footprint after previously transporting their materials by road, our Freight team provided a sustainable solution in the form of utilising our Class 70 locos to haul the cargo across 130 miles from Newton Abbot, Devon to Abergavenny, Monmouthshire.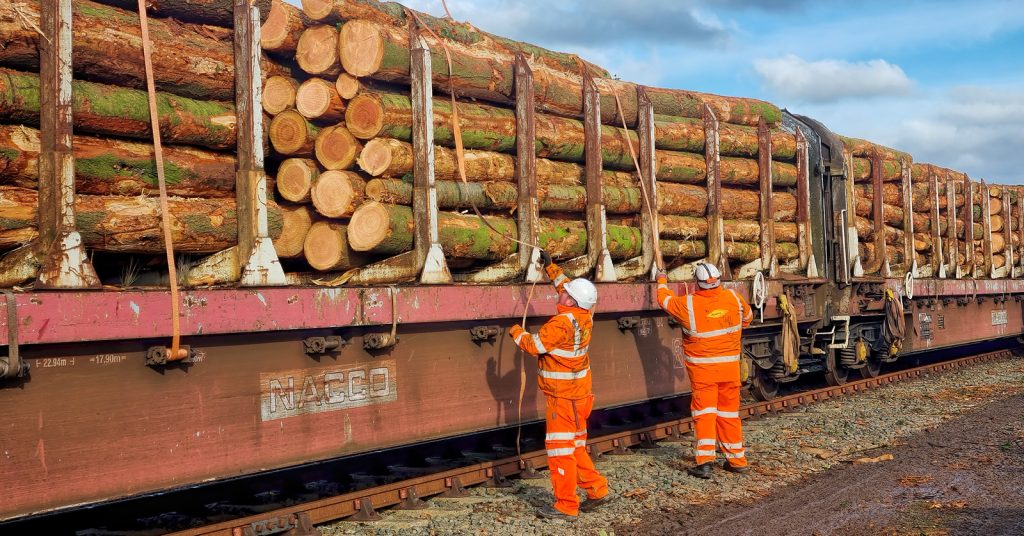 The trial was the first in over five years for Euroforest in moving timber by rail as they explore new options as opposed to using road haulage vehicles.
Speaking about the success of the trial, Colas Rail UK Freight Director, Simon Ball said "This is a great opportunity to provide a sustainable alternative in operating on rail, especially as we lead the field in the transportation of timber by rail.
"We are acting to contribute to Net Zero Targets, in line with the objectives of our Group in promoting rail freight and in reducing the number of HGVs on the road, especially during the shortage of drivers.
"Working with the client and Network Rail, I'm convinced that we can move forward and build on the success of the trial."
Rob Blackmore, Network Rail's Local Operations Manager for the Severn & Gwent area said "It has been a real team effort to get the trial off the drawing board and onto the rails. It will further enhance Network Rail's drive to decarbonise the UK."
Mark Williams, Euroforest's Director of Operations for England & Wales said "The difficulties with road transport of goods has been highly publicised over the last couple of years.
"Moving roundwood timber by rail is a great solution to this problem. Rail transport provides an efficient and environmentally friendly method of moving bulk loads to our customers."