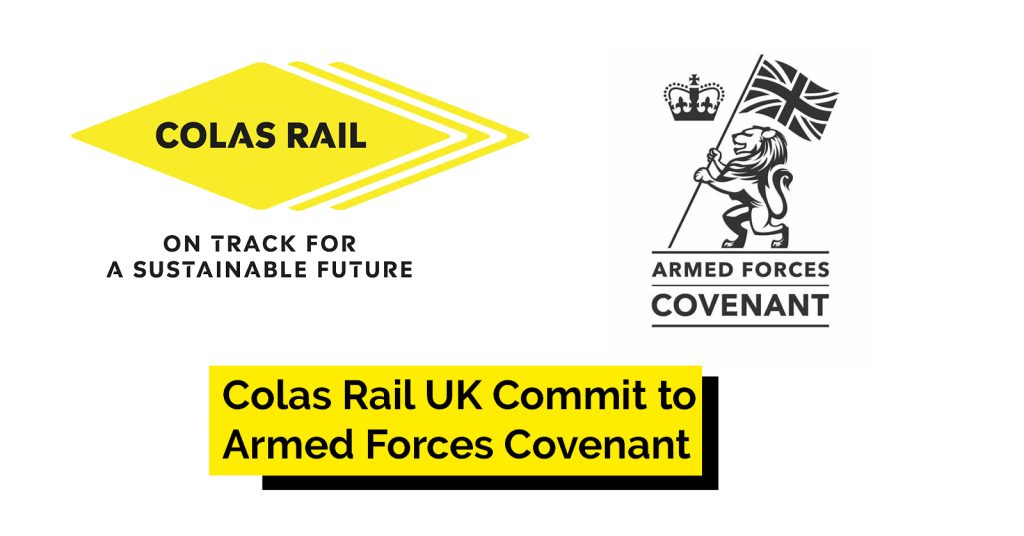 We're delighted to share that Colas Rail UK (CRUK) have pledged our commitment to the Armed Forces Covenant to support the armed forces community.
With a strong active and ex-military workforce, CRUK recognises the efforts and sacrifices made by our current and former armed forces communities and pledge to support them.
CRUK's QHSE Trainer and military veteran, Chris Pugh said "This is the first stage of our journey with the Armed Forces Covenant. We will be demonstrating our commitment by turning our pledge into action. Cementing our new partnership with the Forces Transition Group gives us instant career access to serving military, veterans, and spouses.
"The transferable skills brought by our former and reservist servicemen and servicewomen are invaluable assets to our business and we hope we can offer anyone in the armed forces community the chance to start their next chapter."
These comments are echoed by Andrew Skitt, Military Veteran and CRUK's Head of Operations and Standards "The attributes and skills gained with the military certainly helped with the transition from military life and civilian life, providing a good foundation for future opportunities".
To further strengthen our commitment to providing career opportunities for ex-armed forces, CRUK have recently partnered with The Forces Transition Group (FTG), with this partnership beginning with a careers event held at Catterick Barracks.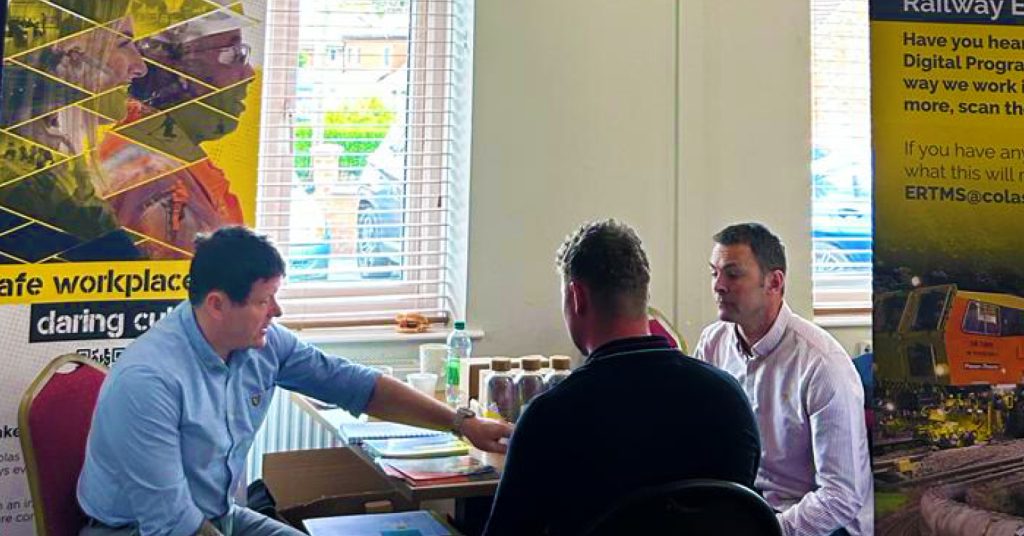 Speaking after the event, FTG Founder and Managing Director, John Stephenson said "The FTG are delighted to be partnered with CRUK, bringing huge opportunity to the Armed Forces Community, be it Serving, Leaving, Ex-Forces or Spouses.
"Over the last 24 months we have seen a huge rise in service people wanting to get into the rail environment, however this has proved troublesome, largely due to the not knowing how to do it, and the lack of military human factor.
"With CRUK, we have proven already that this can be broken down and a smoother transition into rail can be achieved. Out of the 1000s of candidates we deal with every year, rail is in the top 3 desired industries.
"We have no doubt in the next 12 months that this partnership will develop into something way bigger, and CRUK will become the go to for service people and be the household name within barrack life.
"The plan moving forward now is to travel the length of the UK, promoting the FTG and what CRUK can bring to every service person, maximising numbers and talent and we can't wait to see the results.
"The FTG cannot express our gratitude for your support and belief in what promises to be a very special partnership."
You can view a copy of our pledge here.
First Published: 30th May 2023