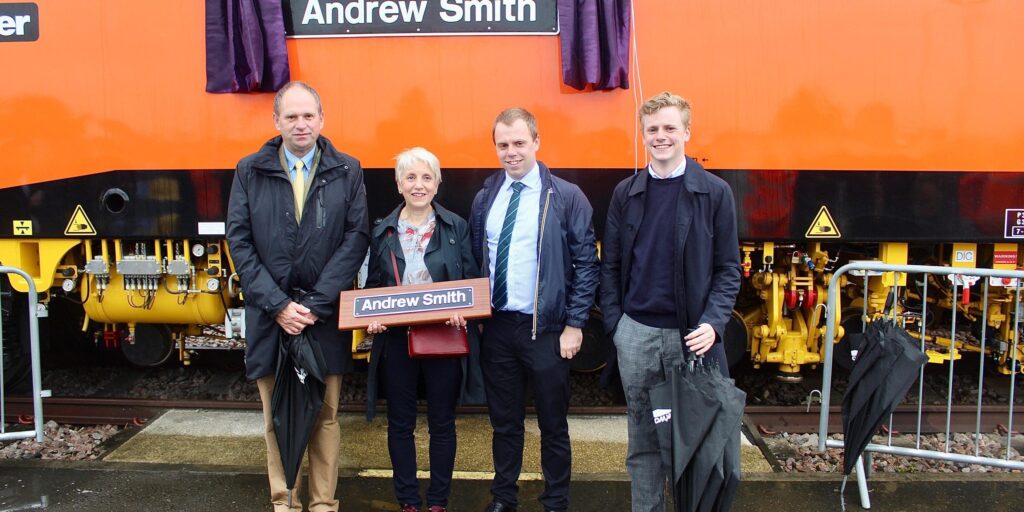 We're delighted to announce that our DR 75011 Tamper has been named in commemoration of former railway colleague and Route Infrastructure Maintenance Manager for Network Rail Western Route, Andrew Smith.
On the 3rd September 2020, a nameplate ceremony took place at Network Rail's Swindon sidings. The event was attended by Andrew's family and former colleagues from across the rail industry looking to pay tribute. As part of the ceremony the family received their own name plate to serve as a reminder that his legacy will continue with the railway family.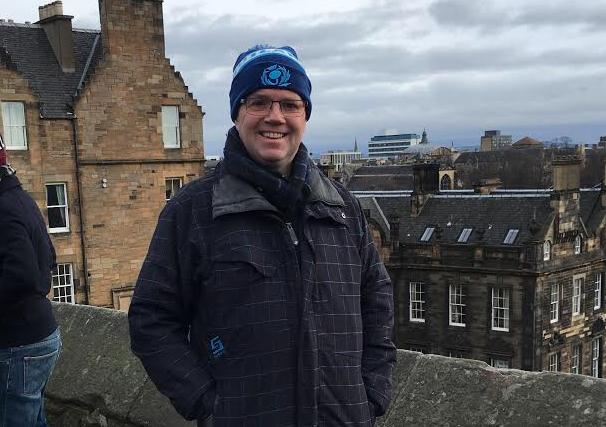 In a touching tribute, Network Rail's Safety Force Task Leader, Nick Millington said, "It's a privilege for us as work colleagues to join Andrew's family in naming the brand-new tamper after our friend and colleague."
Colas Rail UK's OTM Delivery Manager, Roger Nicholas was also a close friend of Andrew and speaking at the event he said, "I'm delighted Network Rail and Colas Rail UK could work together to honour Andrew's legacy to the railway industry, seeing this Tamper on site will serve as a reminder that Andrew is always with us"
Andrew's first involvement with the railway was helping with Steam Engines as a youngster at the Strathspey Railway. After he got his degree in transport engineering, he worked on The Royal Scotsman as train master in 1988.
4 years later, he moved to London Underground Ltd to manage the refurbishment of the Piccadilly Line fleet. In August 1996, he moved to Alstom, which saw him spend a year in Stockholm, Sweden working on the Arlanda airport rail link.
Returning to the UK, Andrew worked for Network Rail in various roles before settling on the western route. He was working in Swindon until he left in 2019 to join Network Rail consulting. Andrew was a good friend of Network Rail's Western Route and was a keen innovator, he will be remembered fondly by the railway family.